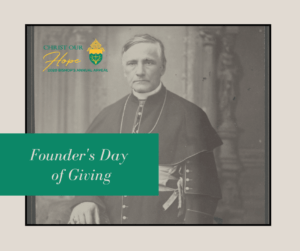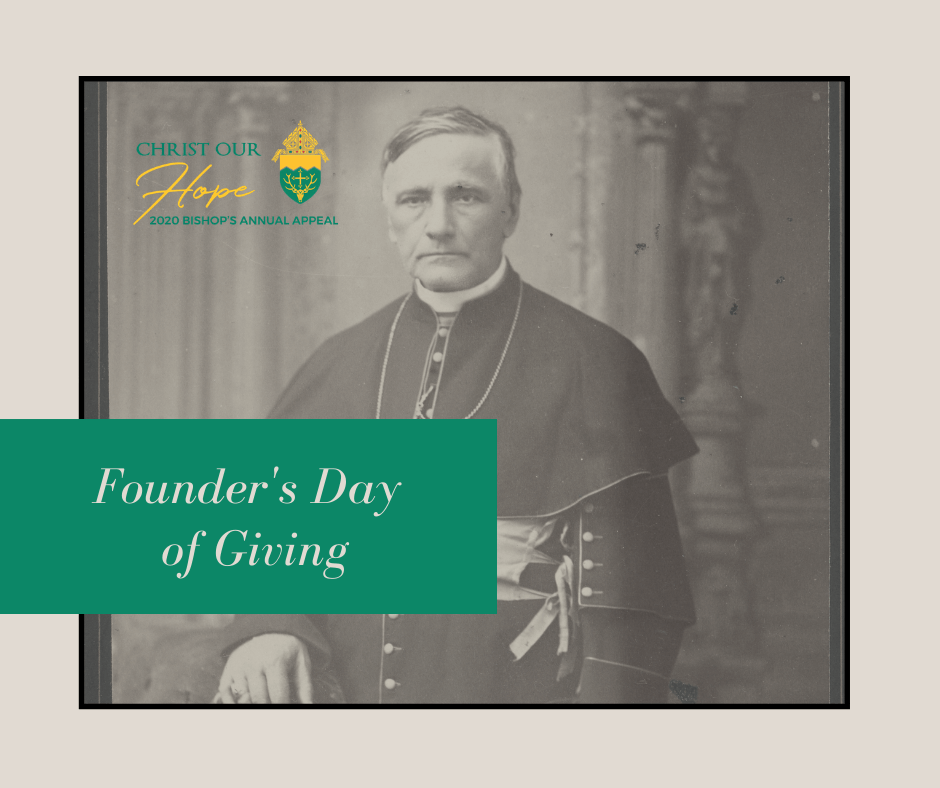 On July 29, we celebrate the founding of our diocese with our first Founder's Day of Giving to encourage gifts to the Bishop's Annual Appeal and support the mission of our Diocese. We have received an anonymous matching gift that will match all donations made up to $18,000. If you have not yet made a gift to the appeal or would like to make an additional gift online click here or text to give: Giving to 52236. Gift can be made the entire week of July 26 to receive the match.
"As believers in Jesus Christ as He is proclaimed in the faith of the Church, we are united as one Body of Christ even when we are physically separated from each other. Through the use of digital media, the diocesan staff and I have been working on many creative ways to virtually connect the Catholic community in prayer, worship (especially the Mass), daily scripture reflections, recitation of the rosary and so much more. But we need your help." – Bishop Christopher Coyne
Please prayerfully consider making a gift to the Bishop's Annual Appeal so the Catholic Church in Vermont remains financially stable.
Please continue to make your weekly offerings so that your parish remains financially stable.
Each gift received during the Bishop's Annual Appeal is used to strengthen and serve our 69 parishes, 12 schools and 117,000 Catholics throughout Vermont.

Your gift to the Bishop's Annual Appeal supports:
Archives
Catechesis
Catholic Charities
Catholic Schools
Cemeteries
Chancery Office
Communication
Evangelization
Facilities
Liturgy & Worship
Marriage & Family
Marriage Tribunal
Parish Assistance
Respect Life
Safe Environment Programs
Vermont Catholic Magazine
Vocations
Youth Ministry