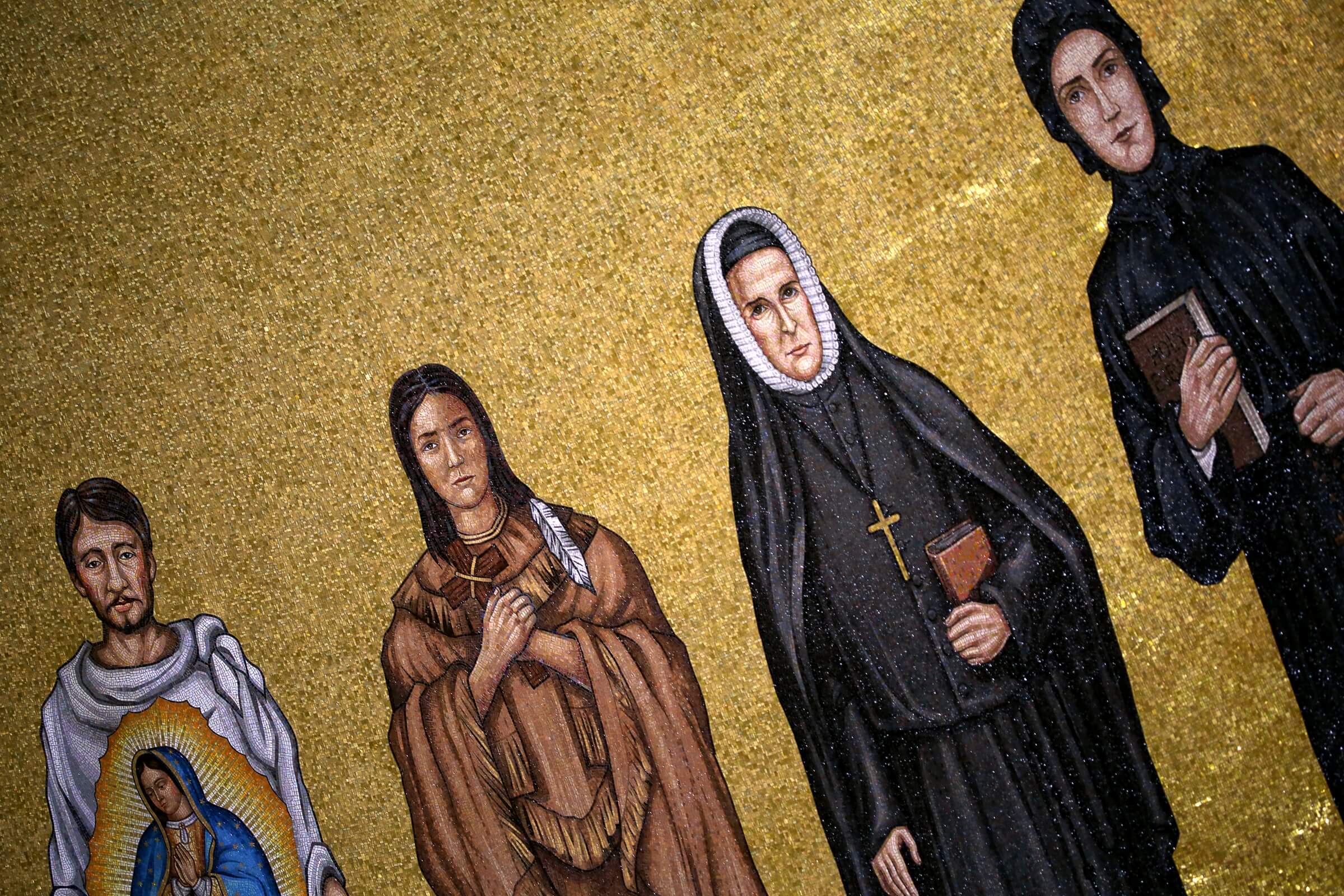 A Vermonter's devotion to St. Kateri Takakwitha
More than 35 years ago a Vermont man, Joseph Semanchik, promoted devotion to then-Blessed Kateri Tekakwitha. He researched, portaged, paddled and pedaled the Tekakwitha Communion Trail of 1677. It stretches from her native New York via Lake Champlain to Kahnawake, near Montreal, where Kateri fled after her baptism.
St. Kateri Tekakwitha is the first Native American from what are the United States to be recognized as a saint by the Catholic Church, canonized in 2012.
Deborah and Michael Kirby, parishioners of Assumption of the Blessed Virgin Mary Church in Middlebury, remember meeting Semanchik, an amateur historian, at the DAR John Strong Mansion Museum in West Addison when Semanchik was the curator there. "He pulled me aside and talked at great length" on various topics of interest including Blessed Kateri, Mrs. Kirby said. "I know he had a great devotion to her," Mr. Kirby commented.
They too have a special devotion to and interest in St. Kateri, often visiting shrines associated with her in New York. They've given away thousands of St. Kateri medals "to get her name out there," Mr. Kirby said.
In 1983 Blessed Kateri was the subject of a slide presentation, "Tekakwitha Communion Trail," commemorating Amerindian Day at the Strong Mansion. The day approximated her rescue and flight to Canada.
According to a 1993 "Kateri Notepaper" sent to The Vermont Catholic Tribune, St. Peter Church commemorated the feast day of then-Blessed Kateri with a portrayal of St. Isaac Jogues in a canoe ride up Otter Creek to the Vergennes Falls. Sarah Kateri Manning of Bridport portrayed Blessed Kateri, and Semanchik portrayed one of her relatives — both also in the canoe. This was followed by a procession to St. Peter Church for Mass.
Four days later parishioners joined others in a "portage" by bus originating from St. Bernadette Church in Bridport to Kateri's shrine in Kahnawake, Quebec.
Bernard Perron, now of Nashua, New Hampshire, was a parishioner of St. Peter Church in Vergennes when Semanchik was and remembers him promoting Blessed Kateri's canonization. "He was very passionate about it," he said.
CNS/Tyler Orsburn