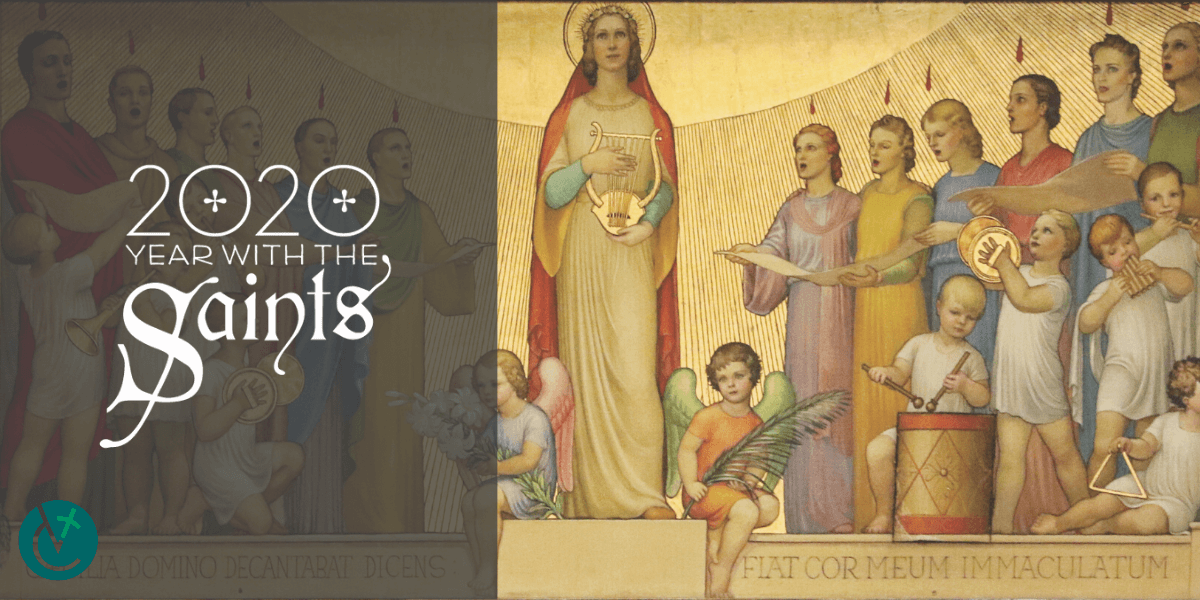 Year with the Saints continues during pandemic
When the Diocese of Burlington opened its special Year with the Saints at the beginning of 2020, a worldwide coronavirus pandemic had not yet caused public Masses in Vermont to be suspended, Catholic schools to turn to remote learning or diocesan employees to conduct work from home.
Yet The Year with the Saints continued as diocesan social media presented information on saints, Vermont Catholic published stories about the saints and parish patron saints were highlighted on different platforms.
"The focus has shifted from in-person celebrations and presentations to those done online.  Interestingly, the pandemic has brought a different focus and emphasis to the saints as so many people of faith have sought to learn from their example through the years," said Deacon Phil Lawson, executive director of evangelization, catechesis, divine worship, marriage and family and respect life. "The peace, wisdom and example offered by the saints — many of whom also dealt with plagues and pandemics in their own times — is a rich treasury for us to draw upon today."
Many saints — including St. Charles Borromeo, St. Catherine of Siena and St. Aloysius Gonzaga — ministered to the sick during plagues. In the United States, Blessed Francis Xavier Seelos volunteered to minister to the people in New Orleans during a plague there in 1886 before succumbing to it the following year. "Their responses can be instructive for us. All of them were able to manifest Christ's peace and love to those they encountered," Deacon Lawson said. "They did not live in fear but instead trusted in the Lord and sought to bring the light and peace of Christ to all those they encountered."
Burlington Bishop Christopher Coyne, who designated The Year of the Saints, said he hoped the special year would bring Vermont Catholics to an increased familiarity with the lives of the saints and to a greater understanding of their own call to sainthood.
Deacon Lawson suggested Vermont Catholics continue to commemorate The Year with the Saints by asking for the intercession of the saints in their daily prayers: "There is never a bad time to call upon the intercession of the saints, our elder brothers and sisters in heaven!"
—Originally published in the Summer 2020 issue of Vermont Catholic magazine.