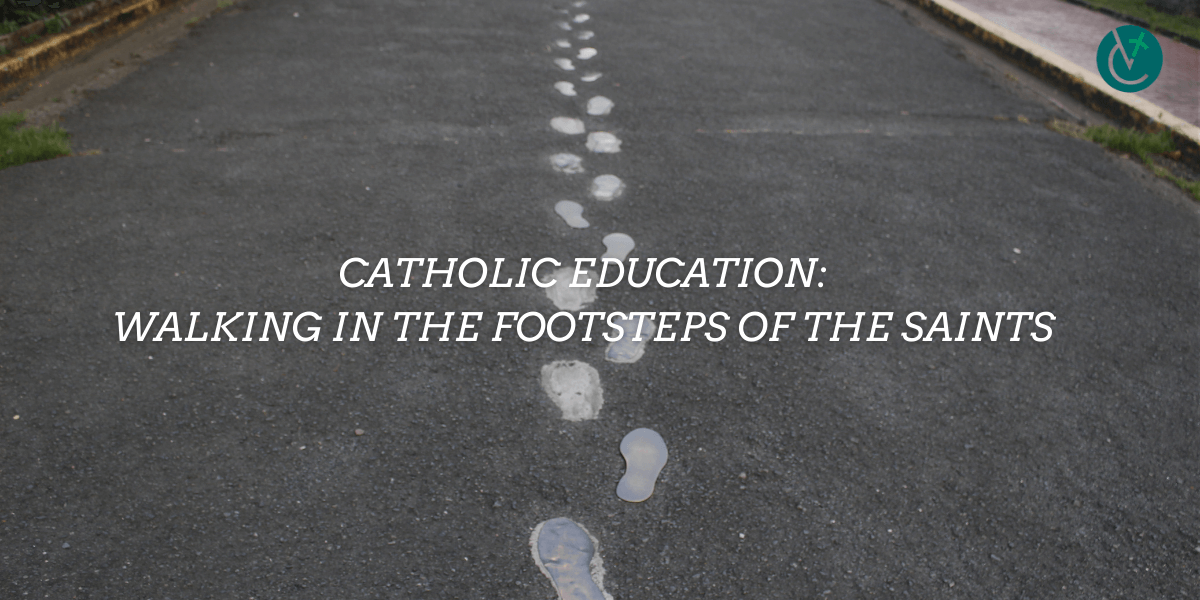 Catholic education: Walking in the footsteps of the saints
Catholic schools have been around for centuries. They are a valued ministry of our Church and have educated many Church leaders, political figures, Hollywood icons and thousands of everyday citizens. The common thread for all of these individuals has been the focus of Catholic schools to share the faith, encourage a life of prayer and provide a rock-solid academic education.
All of this has been made possible only because of those who came before us. The men and women who sacrificed much to make the dream of Catholic education come true are the foundation upon which our current schools stand.
I want to share the story of one of these saintly people.
St. Rose Philippine Duchesne along with four other religious sisters arrived in Missouri in 1818.  She came with a dream to serve among the native people; however, this was not to be the case until much later. In the meantime, she opened schools and welcomed many women who joined her community. Finally, at the age of 72, she was allowed to journey to Kansas to minister to the Potawatomi people. Her age limited what she could do, and she was not able to master their language. Added to these struggles she began to experience ill health. After only a year with her beloved Potawatomi she had to return to the St. Louis area. She spent her remaining days continuing to live her life in accord with her Potawatomi name which means "woman who prays always." What a beautiful tribute this was to the life of this wonderful woman.
For seven years I was honored to be principal of one of the schools that began under Mother Duchesne's saintly tutelage. While doing so I visited the two shrines in the St. Louis area where visitors can walk the floorboards she trod, pray in the nook under the stairs where she slept to be closer to the tabernacle, see her writings and be immersed in her life. When I did this, I came away knowing her more deeply and discovered my favorite quote from her, "We cultivate a very small field for Christ, but we love it, knowing that God does not require great achievements but a heart that holds back nothing for self."
As I visit the Catholic schools in Vermont, I witness the dedicated members of our school staffs emulating this beautiful saying. They wholeheartedly give of themselves to nurture the lives that are before them, and by this they are genuinely walking in the footsteps of the saints.
—Jeanne Gearon is superintended of Catholic schools for the Diocese of Burlington.
—Originally published in the Fall 2020 issue of Vermont Catholic magazine.