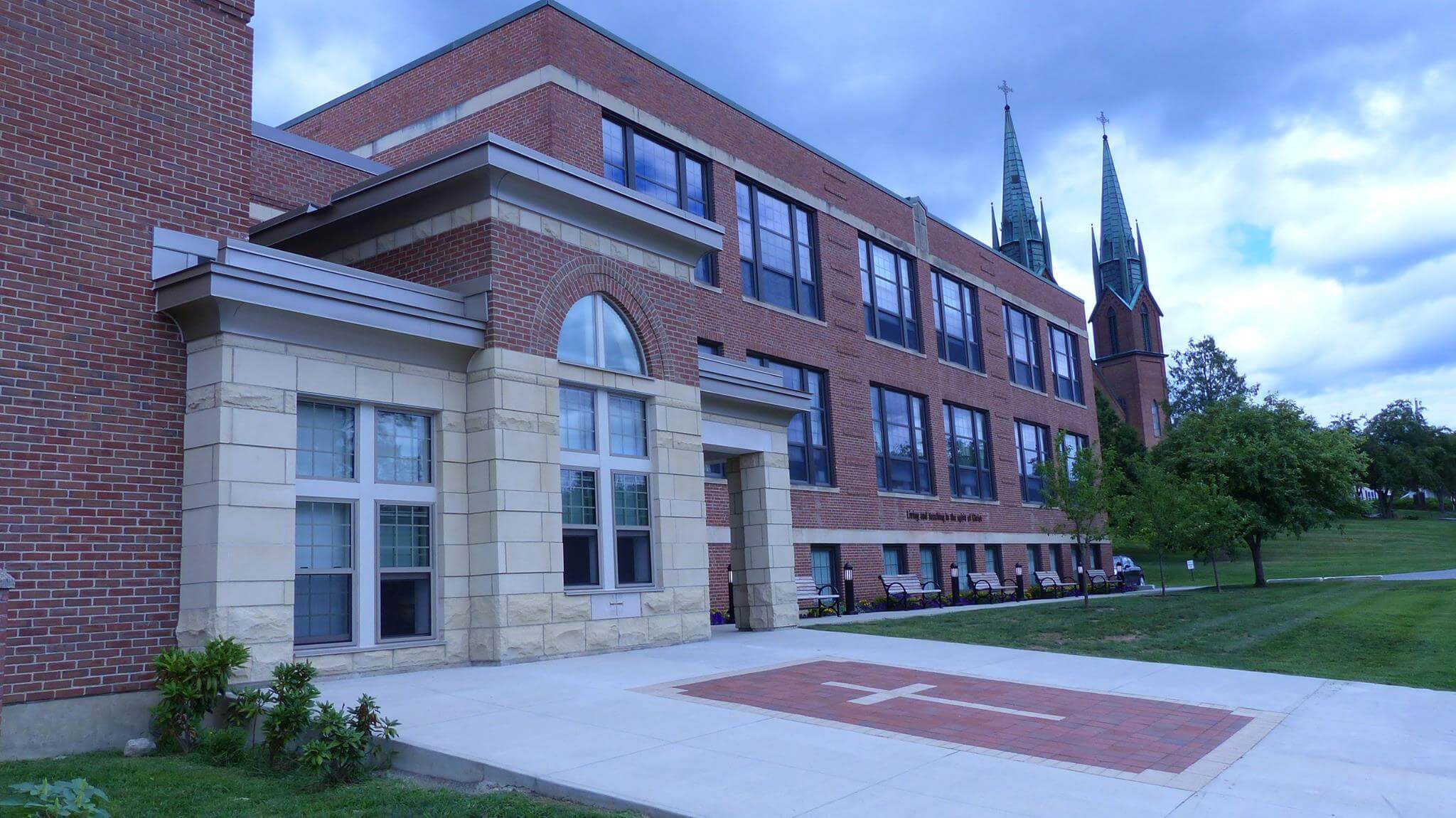 Donations to St. Francis Xavier School
A 30-year-old alumnus of St. Francis Xavier School in Winooski has established a $1,000 annual scholarship as a way to express gratitude for the blessing of his education there.
Gael Shungu, a member of the Class of 2003, has established The Shungu Family Scholarship, reflecting the influence his family has had in his life.
Funds are earmarked for tuition assistance with a focus on children whose parents are first generation Americans, like his parents.
Shungu was born in Niamey, Niger, and moved to Chicago when he was three. His parents are originally from the Democratic Republic of the Congo; his father worked as an international professor in the Republic of Niger. "My parents couldn't go back to their native country when my father's contract ended due to political reasons," Shungu said. "They were forced to immigrate as refugees where they could raise a family without fear of being killed/prosecuted" during a civil war.
Shungu, one of six children to attend St. Francis Xavier School, moved to Vermont in 2000. He graduated from Rice Memorial High School in South Burlington in 2007. He earned a bachelor's degree in business and administration from St. Michael's College in Colchester in 2011 and a master's of business administration from Champlain College in Burlington in 2016.
Currently general manager at the Residence Inn by Marriott Boston Downtown/South End, he still considers St. Francis Xavier his parish.
He received financial aid to attend the Catholic elementary school, which, he said, provided him with an excellent education.
"Upon moving to Vermont, my mom had plans of enrolling us at St. Francis as she attended Catholic schools growing up, but she couldn't afford it being a first-generation family,"
Shungu said.
After meeting with the pastor of St. Francis Xavier Parish, Msgr. Richard Lavalley, she was able to transfer her children to St. Francis Xavier School from the public school thanks to tuition assistance.
"Being in the environment that St. Francis Xavier provided helped me to view life from a different perspective — one informing me that all possibilities were attainable," Shungu said. "St. Francis Xavier was one of the first places where I experienced a safe and inclusive environment, and I am forever grateful for being welcomed with open arms to live out those moments."
"Gael has an easy smile and a warm, cheerful personality – but he also has a steely determination and a deep commitment to his family," said Robin McCormack, volunteer development director for the school. "Gael is devoted to the wellbeing of his family and his siblings, and he often made them his priority."
Now he is giving back to his alma mater. "First and foremost, if people didn't donate when I attended St. Francis Xavier, who knows if I would have received the opportunity that I did," he said. "Secondly, I am a firm believer that every child deserves an opportunity to be in a position that can set them up for long-term success. St. Francis Xavier and many people before me gave me that opportunity."
Now, he said, it is time for him to do the same for the next generation of children.
Finally, he said, one of his mentors, the late Dave Boucher, "put on display every day how important giving back to your community truly is." He "empowered hundreds of families, mine included, by giving us an opportunity to be successful."
Now that Shungu is in a position to give back to a community and an institution that gave him and his family so much, he is "paying it forward" with The Shungu Family Scholarship.
In related news, an anonymous couple has given $133,000 to the Vermont Catholic Community Foundation to aid students at St. Francis Xavier School.
"They have supported our school for years with regular donations and help with special projects. They graduated from St. Francis Xavier School decades ago," McCormick said. "It's entirely the fruit their own determination to find a way to help future generations of Catholic students and their families."
On the surface, these donors may seem quite different. An anonymous couple, lifelong
Vermonters, living in a small town, now of retirement age. Shungu, born on a different continent, living in a bustling city, and, at age 30, just setting off on his journey in life. "But their similarities are so much greater than their apparent differences: gratitude for the blessings they've received, a desire to give back and help others, a tremendous generosity of spirit," McCormick concluded.
For more information on the Vermont Catholic Community Foundation, go to vtcatholicfoundation.org.