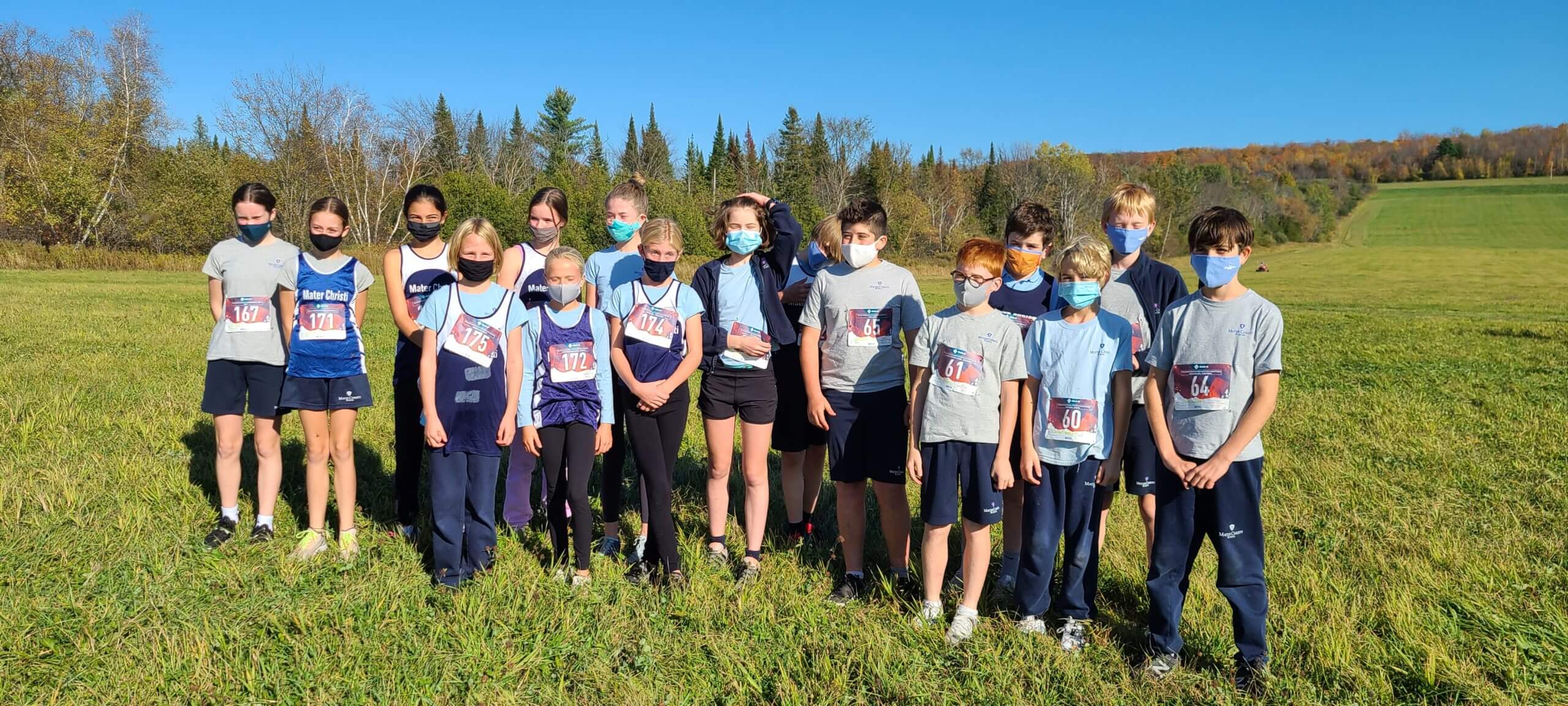 Mater Christi School runners compete in cross-country race
The boys' and girls' cross-country teams from Mater Christi School in Burlington traveled to Fairfield Central School Oct. 12 for an in-person race. Although the runners have been competing virtually against schools from throughout Chittenden County during their short season, this competition was the only in-person regular-season race for the teams.
The Mater Christi girls' team, which has won most of its weekly virtual challenges throughout the season, ran first on Fairfield's open 3K cross country field course. Izzy Lacy led
the girls' race, setting a course record of 13:22. She was joined by Madison Lacy, Savannah Nelson, Bella Walsh and Kate Larkin, leading Mater Christi to win the girls' team race with a perfect score of 15. Nine out of the top 10 girls finishers were Mater Christi runners.
For the boys, Jackson Everleth-Trull led the Mater Christi team with a second-place finish. Mike Nieulant, Tristan Schreiber, Phineas Shrake and Forest Hines also scored for the Mater Christi boys' team.
Mike Early, technology director and cross-country coach, said, "Although it was a shorter
season, the teams have worked hard and done very well. After only virtual challenges, the students loved competing in a real cross-country race."
Both the boys and girls Mater Christi School teams will travel to Thetford Academy on Nov. 1 for the 2020 Vermont Middle School State Cross Country Championships.