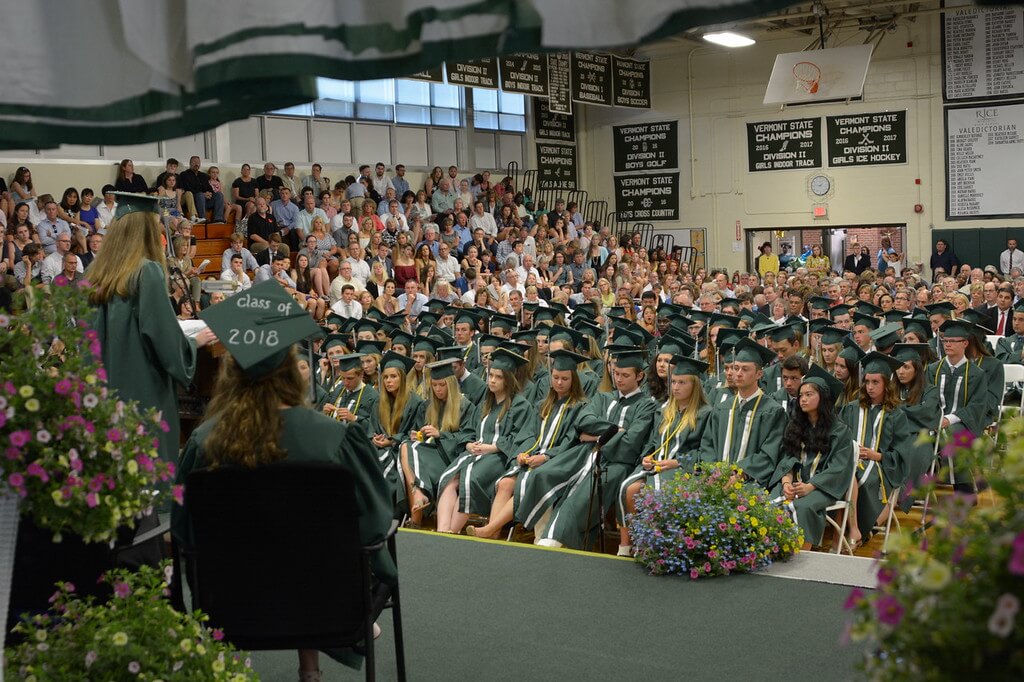 Rice Memorial High School graduation
Lisa Lorenz, principal of Rice Memorial High School in South Burlington, awarded high school diplomas to 110 graduating seniors during the school's 59th commencement ceremonies on June 3 at Rice's Bill Hammond Gymnasium.
Of the 110 graduates, 92 percent will be pursuing higher education this fall, having been accepted into a total of 473 different colleges and universities.
These graduates have cumulatively completed more than 9,000 hours of community service during their four years at Rice and have won a total of 14 state championships.
As a Catholic school, Rice Memorial High School exists to guide its students toward the realization of their God-given potential. Rice teaches students to recognize and develop their unique gifts by inspiring them to love learning, to serve others and to seek God through Jesus Christ and His Church.
Rice, northern Vermont's only Catholic high school, was founded in 1917 as Cathedral High School in Burlington. It was renamed after moving to the current location in 1959.
There are more than 10,000 Cathedral and Rice alumni living in Chittenden County.
A $12-million capital improvement project was completed at the school in 2015.
For more information, go to rmhsvt.org.