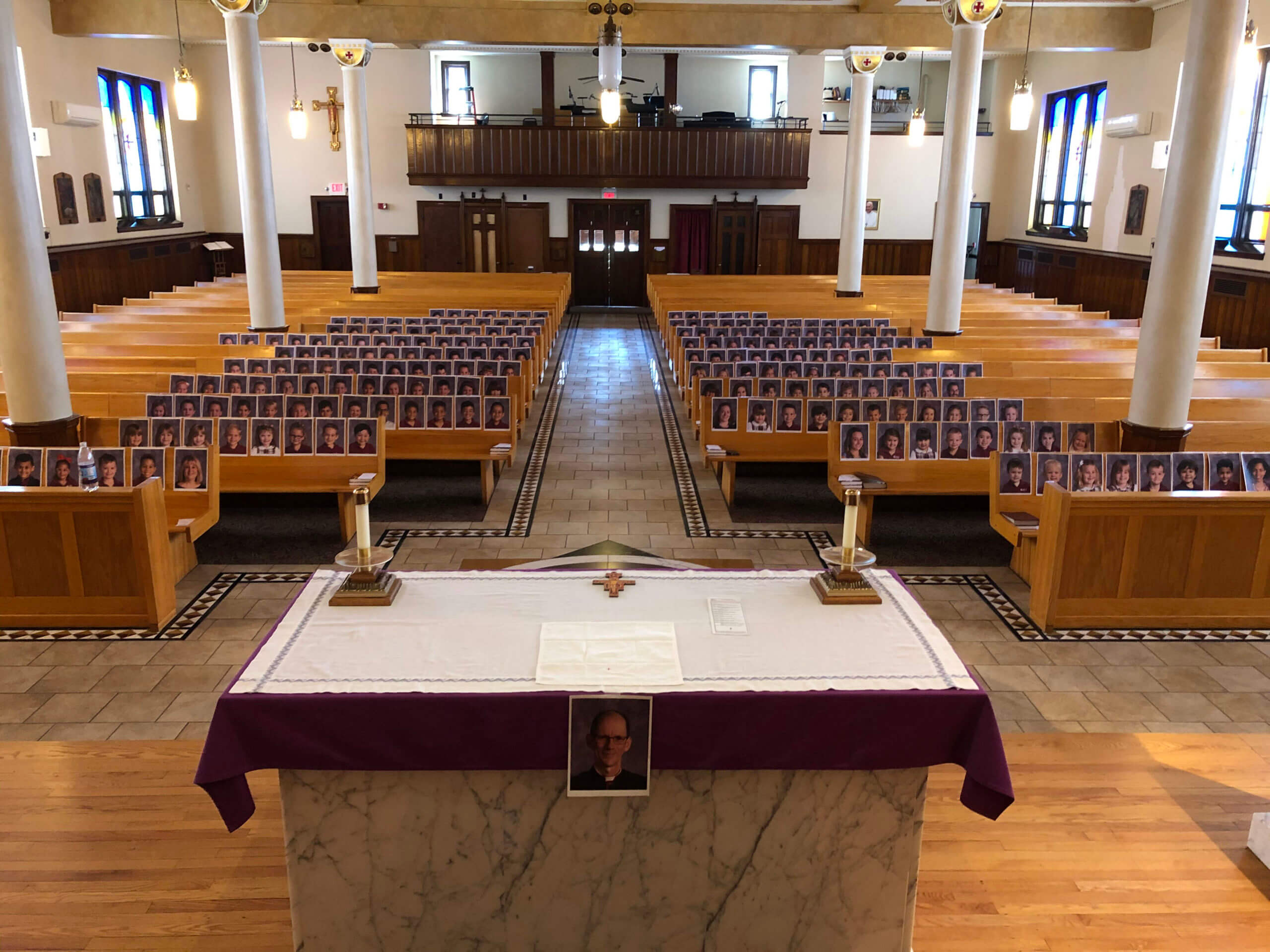 Smiling faces at Mass
Wednesdays at Christ the King School in Burlington always mean assembly and Mass with our class buddies.
Sadly, the new reality of the Covid-19 pandemic means distance learning and no longer being able to see friends and teachers in person.
Principal Dr. Craig Dwyer, pastor Msgr. John McDermott and members of the school faculty wanted to find a way to still bring the school community together.  So yesterday, April 1, on Mass day, Msgr. McDermott and Father James Zuccaro celebrated the Mass with photographs of the students, faculty and staff smiling at them from the pews while they watched from home via Facebook live.
"We were not together physically but we were united spiritually and it sure was good to see all those beautiful faces," said Jon Hughes, director of admissions and school advancement.
The Mass can be viewed at
submitted
.