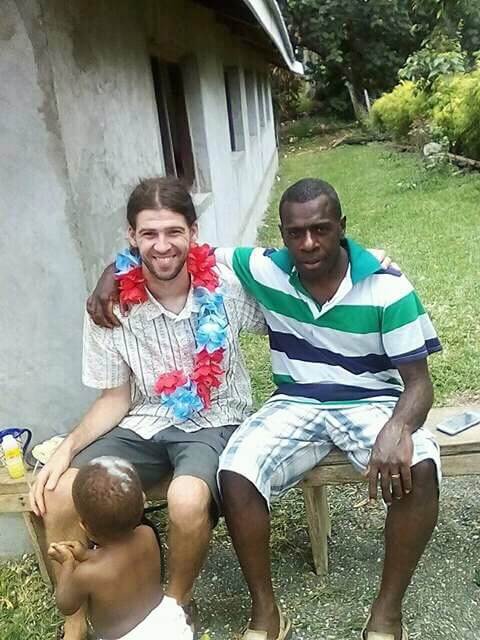 St. Michael's College among Peace Corps' top volunteer-producing schools
Peace Corps has announced that St. Michael's College in Colchester ranked No.15 among small-size schools on the agency's list of top volunteer-producing colleges and universities in 2019. Ten St. Michael's alumni currently are volunteering in countries throughout the world.
St. Michael's returns to the list of top volunteer-producing colleges after a brief absence. In 2016, the Catholic college ranked No. 11 among small schools. Since the Peace Corps' founding in 1961, almost 200 alumni have served abroad as volunteers. Vermont ranks No. 2 among states with the highest number of Peace Corps volunteers per capita, with 43 volunteers currently serving worldwide.
Jeffrey Trumbower, interim vice president for academic affairs and dean at St. Michael's, said, "This recognition from the Peace Corps confirms what we here already know: that St. Michael's College is particularly good at producing graduates who think and care deeply about global issues and who will spend productive lives at the forefront of creative problem-solving."
By having 10 graduates currently serving as Peace Corps volunteers, St. Michael's ties with Skidmore, Union, Occidental, Whitworth, Furman, University of Mary Washington and Cornell College for the No. 15 spot on this year's small-size schools list.
Peace Corps Director Jody Olsen said, "We have seen time and again that the colleges and universities that produce the most Peace Corps volunteers focus on cultivating global citizens in addition to promoting scholarship. I am proud that so many graduates of these esteemed institutions leverage their educations to make the world a better place. They bring critical skills to communities around the world and gain hands-on, life-changing experience along the way."
Tristan Yerkes graduated from St. Michael's in 2016 and is serving as an education volunteer in Vanuatu, a South Pacific Ocean nation made up of roughly 80 islands that stretch more than 800 miles. "St. Michael's offered me a curriculum which broadened my worldview, fostered a sense of responsibility to that world, and gave me the courage to act on that responsibility. I think it does this for a lot of alumni, and Peace Corps is the logical next step," Yerkes said.
The Peace Corps ranks its top volunteer-producing colleges and universities annually according to the size of the student body. Rankings are calculated based on fiscal year 2018 data as of Sept. 30, 2018, as self-reported by Peace Corps volunteers.