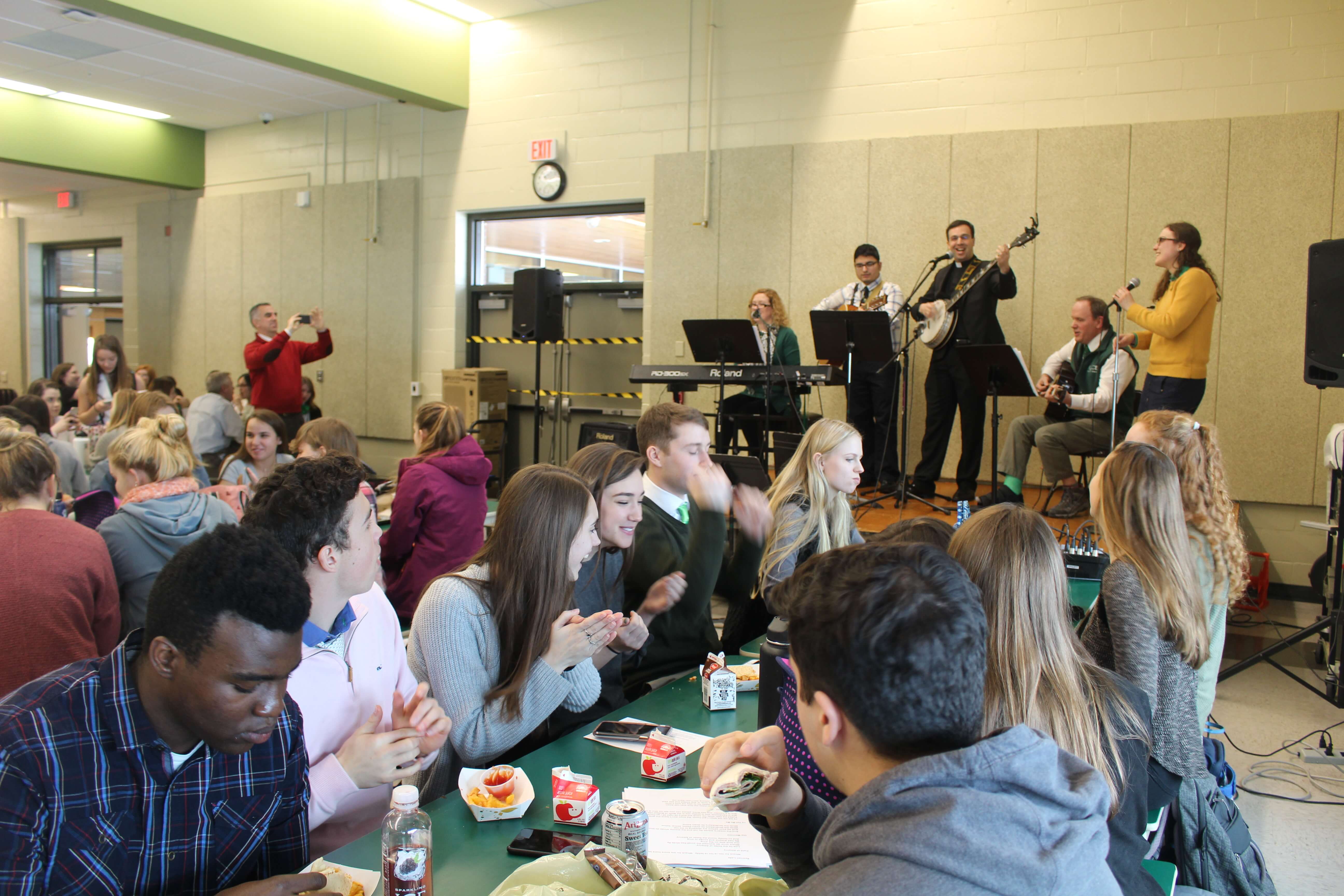 St. Patrick celebration
Students at Rice Memorial High School in South Burlington celebrated St. Patrick's Day March 15 with a corned beef and cabbage lunch, and administrators — including newly announced Principal Lisa Lorenz, Associate Principal Jim Abrams and Associate Principal for Catholic Mission Father Scott Gratton — and teachers serenading them with traditional Irish music.
In commemoration of Rice's centennial anniversary, the school resurrected an old Rice-Cathedral High School tradition of choosing a patron saint for the school year. St. Patrick was chosen because he found his faith when he was 16 and despite much adversity, rejected a path of bitterness and hate to choose love. Students pray to St. Patrick for his daily intercession and are reminded to follow his example.​