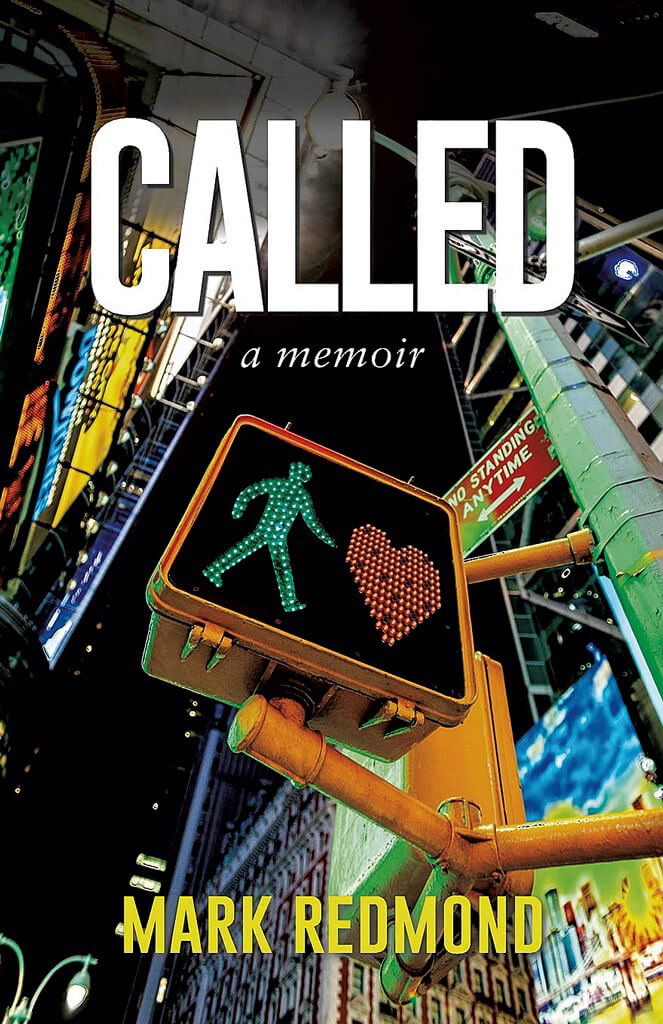 Book Review: "Called, a Memoir"
Author: Mark Redmond
Pages: 298
Publisher: Onion River Press
In Mark Redmond's memoir, "Called," he takes us on his own life journey down a path he would have never chosen for himself if not for a deep faith and internal calling that he could not ignore. This path was not the easy or lucrative route but a call to service that is inspirational for all ages, especially young adults as they choose their career path.
Growing up on Long Island in the '60s and '70s in a middle-class Catholic family of five children, Redmond enjoyed an idyllic childhood aside from the normal challenges involving sports, dating and choosing a college.  He took it all in stride, overcoming these common trials with a positive attitude and strong desire for success.
It wasn't until college graduation that he found himself at a crossroads choosing between financial success and service to others, a crossroads many of us have faced upon graduation.
Inspired by a college speaker who had devoted his life to serving the less fortunate, Redmond chose the Peace Corps. But when illness and homesickness sent him home within the first month, he was dumbfounded. Was this not the right path? He soon headed in the other direction where he found success working for a large life insurance company in New York City. He had money, friends, a promising future and a nice apartment in Manhattan, yet he was not happy.
"I feel like there's this hole inside of me," he told his sister. "I feel empty."
That is when he decided to get more serious about his faith. His Catholic faith had always been a staple in his life, even throughout college, but had consisted solely of attending Sunday Mass. Redmond had never focused on his prayer life, and he began seeking something more to help him fill the emptiness. It was not until he joined a local faith formation group at Catholic church a few blocks from his apartment that he began to focus on his spiritual growth.
This eventually led to volunteering for Covenant House, a shelter for homeless and run-away teenagers. He joined the Covenant House community which led to a job. He had found his calling.
Redmond's next job at Epiphany, a 20-bed residence for homeless men, had him questioning his calling again when faced with a dangerous situation he was not sure he was quite ready to confront.  But his faith gave him strength as he was reassured by the part-time cook who told him, "God has led you here Mark. God will be with you."
Mark's journey led to many other job opportunities serving homeless and neglected youth. His willingness to share the details of the challenges and personal tragedy he experienced along the way make this memoir relatable.  From life-threatening moments on the job to divorce, depression and even arson, this memoir does not gloss over the hardships of choosing the road less traveled, but as Redmond states, "If you truly believe that the work you do is a calling, then that, more than anything else, is what sustains you through the difficult and even tragic moments."
"Called" celebrates the stories and triumphs of the young people helped along the way which is why Redmond calls this his dream job. Nothing can compare to saving a life, which far outweighs any rewards corporate success might bring.
Author bio:
Redmond has been executive director of Spectrum Youth and Family Services in Burlington since 2003. His previous work included serving as associate executive director of the Domus Foundation. He has a bachelor's degree in finance from Villanova University and a Master's in Public Administration from New York University. He is the author of "The Goodness Within: Reaching out to Troubled Teens with Love and Compassion" (Paulist Press). He has had articles published in Forbes, The New York Times, The Washington Post, the Huffington Post and Burlington Free Press. He also has been on NPR's The Moth and podcasts such as RISK!, Strangers, The Lapse and Stories from the Stage.