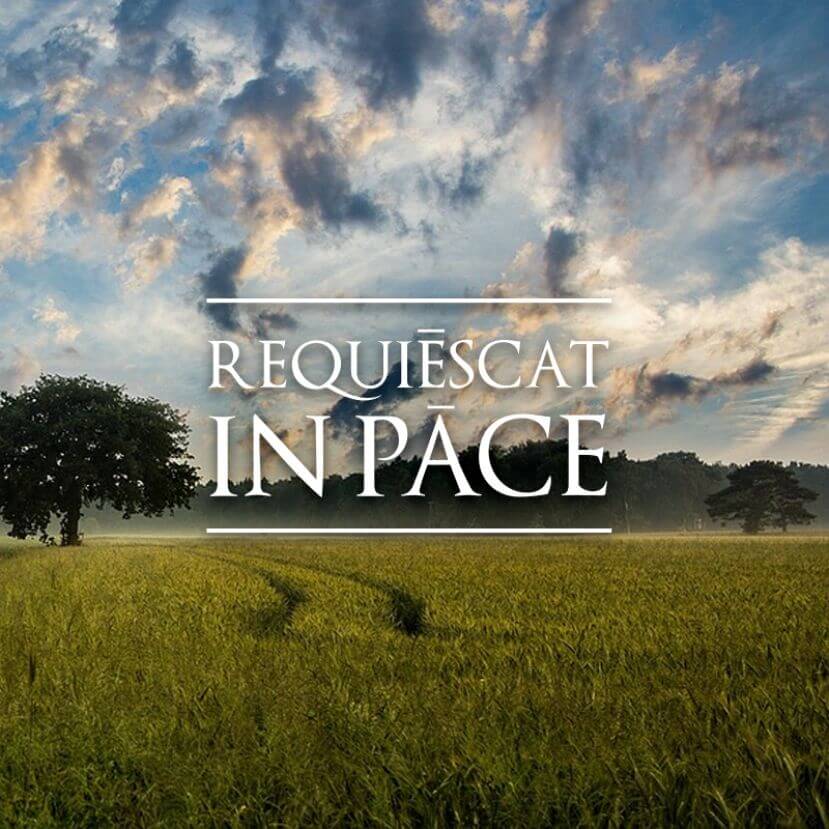 Obituary: Robert J. McDermott
Robert J. McDermott, 94, of Mount Laurel, New Jersey, died at home on Nov. 2, following a period of declining health.
He was born on October 23, 1925, in Belford, New Jersey, the son of John and Alvina McDermott. He graduated from Red Bank Catholic High School in 1943 and enlisted in the U.S. Navy. He was honorably discharged in 1946. He received his bachelor's degree in civil engineering from the University of Detroit in 1951. He worked for Texaco for more than 30 years.
On Sept. 1, 1951, he married the love of his life, Jacqueline (Sullivan). Together they raised 10 children. She predeceased him on Jan. 1, 2004.
He is survived by his 10 children, Robert (Sandra) of San Antonio, Texas; Jacqueline (John) Kolbeck of Round Rock, Texas; Thomas (Denise) of Milton, Delaware; Andrew of Potsdam, New York; Kathleen of Melrose, Massachusetts; Margaret of Mt. Laurel, New Jersey; Msgr. John of Burlington; Patricia (Donald) Nigro of Collingswood, New Jersey; Mary Alice (David) Mirhady of Burnaby, British Columbia; and Mary Elizabeth (Andrew) Leahy of Galesburg, Illinois. He is also survived by his siblings, Lois, Benedict, Joe, Kathryn, Donald and Ann as well as his 22 grandchildren and two great-grandsons.
He was a man of great faith, compassion and charity.
Calling hours will be on Nov. 7 from 5 to 7:30 p.m. and a Mass of the Christian Burial will be celebrated on Nov. 8 at 10:30 a.m. all at St John Neumann Church, 560 Walton Ave., Mount Laurel. Burial will be private.