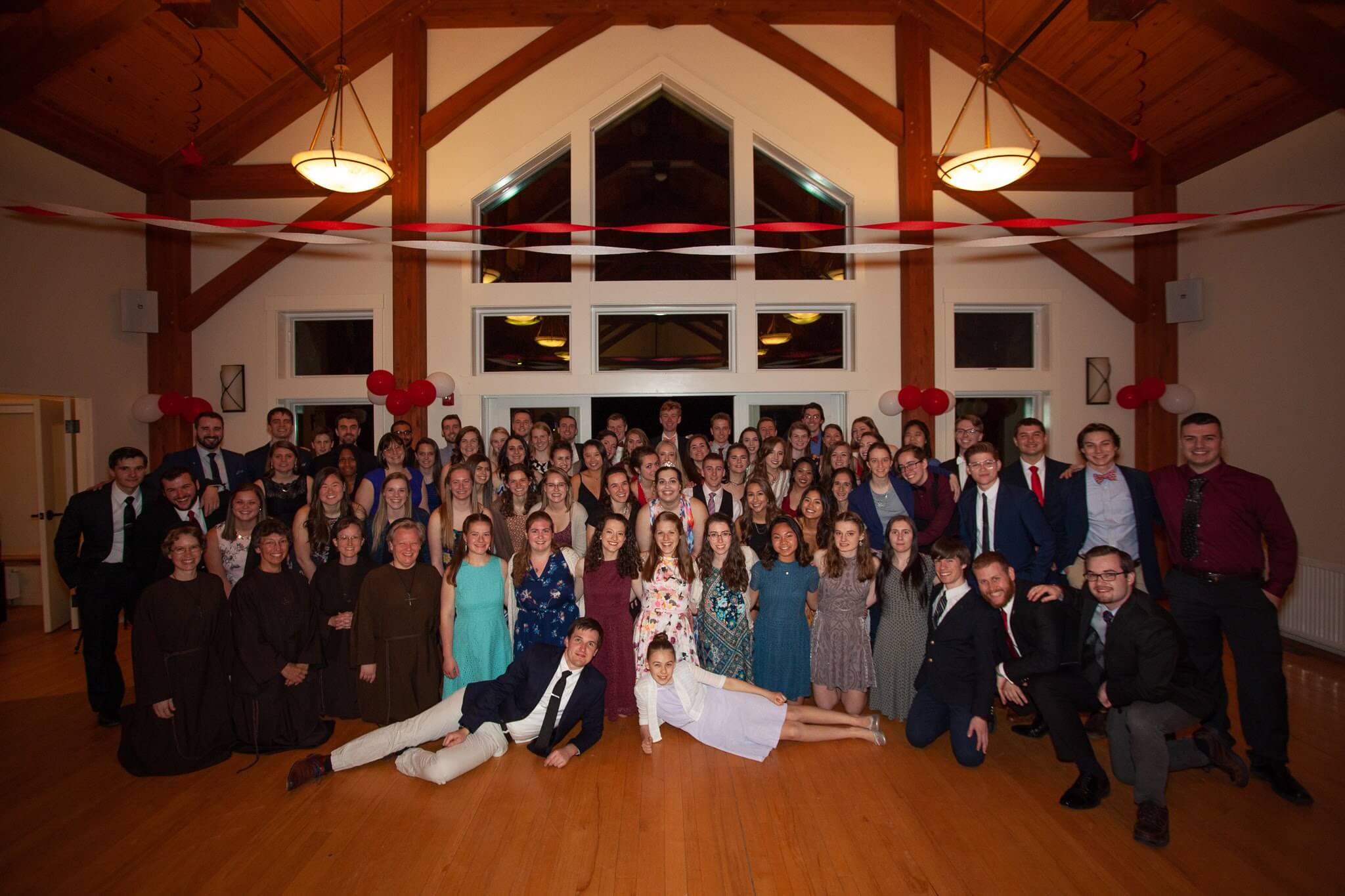 A night of fellowship, appreciation
The men of the Catholic Center at the University of Vermont in Burlington treated 50 women to a night of dinner, dancing and friendship April 13 at Holy Family Parish Center in Essex Junction. Every year, the Men's Movement puts on the Women's Appreciation Dinner to show the women of the Catholic Center that they are cared about. "It's the opportunity for all of us guys to get together and do something that really shows that we appreciate the women in our lives," said Noah McManus, a junior at UVM.
The dinner is student led and takes months of planning and fundraising. "It is a sizeable event and it takes a lot of energy. Just something as simple as sending out the invitations takes quite a few hours and manpower," McManus said.
To raise the necessary funds, the men reached out to community members and sponsored can drives. The day of the event, the men arrived hours in advance to set up tables, prepare the food and wash the vehicles that were being used to chauffeur the women to the dinner. "Our goal of this night is to do something genuinely kind with no expectations of anything in return," McManus said.
During the event, a three-course meal was served and then topped off with a chocolate fountain. Attendees were also treated to dance lessons from professional ballroom dancers Stratton Coleman and Jonathan DeWitt. The rest of the night consisted of dancing and opportunities to capture the moment in a photo booth. As the event was winding down, the women left in high spirits. "It definitely makes me feel very valued and cherished and loved. It's just wonderful to know that they really care about our well being," said Emily Moran, a sophomore at UVM.