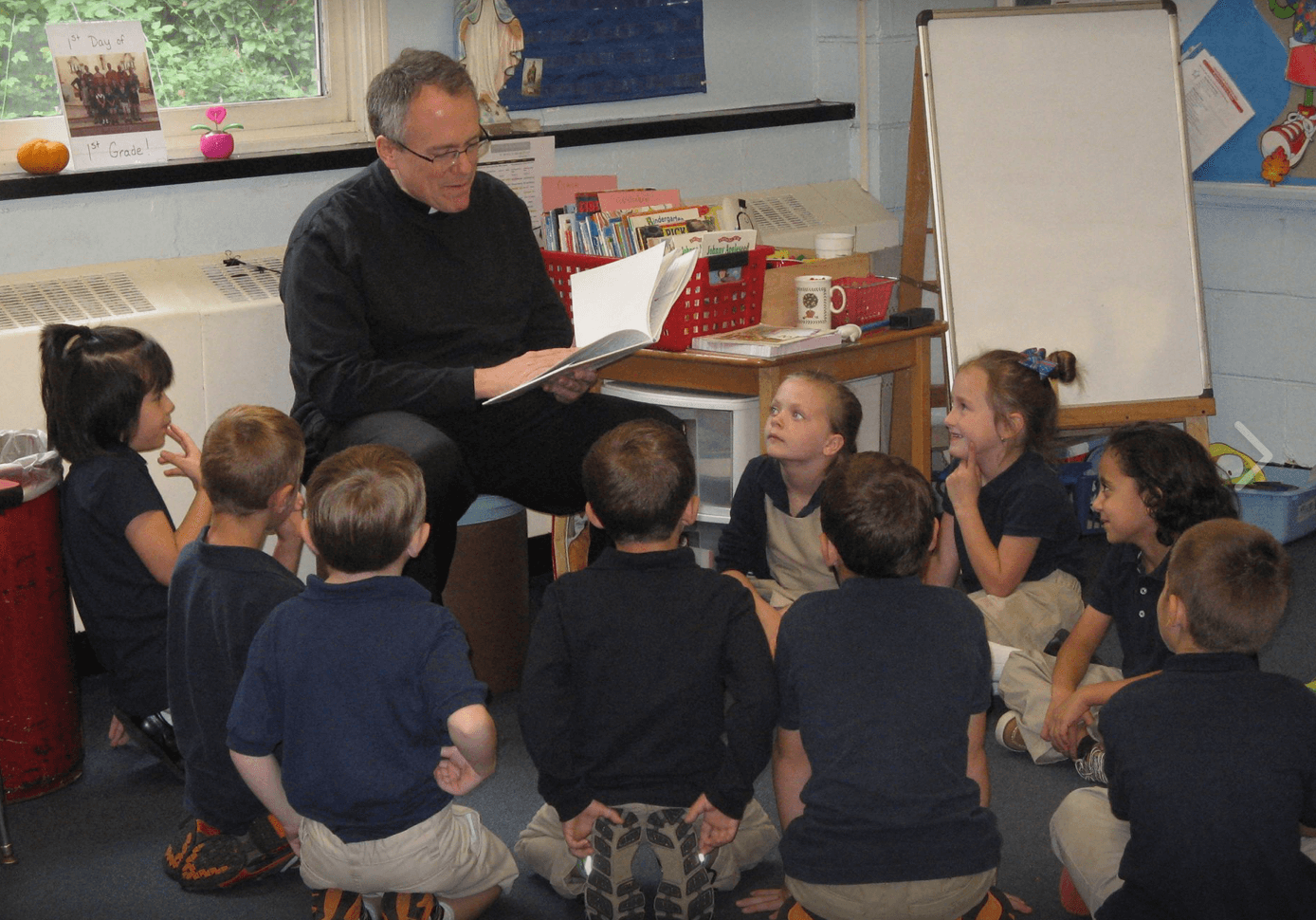 Barre priest to leave active ministry
Father Peter O'Leary, pastor of St. Monica Church in Barre, St. Sylvester Church in Graniteville and St. Monica-St. Michael School in Barre, has decided to leave active ministry as a Catholic priest.
"For the past year I have been considering whether or not to continue as a priest for the rest of my life. I have decided not to continue in the priesthood. This has not been an easy decision to come to," Father O'Leary said in a letter to families of the parishes and school where he most recently served as pastor. "Please be assured that this decision has nothing to do with the parishes or the school. … I have enjoyed my time at the parish and especially at the school. I'm bringing with me a lot of great memories and friendships that will enrich my life."
While Father O'Leary's active ministry as a Catholic priest ceased on Feb. 25, he intends to continue to live as a practicing Catholic, saying, "My faith, especially my faith in the Eucharist, is still strong. I'm not rejecting any part of the Church, but I do believe that I'm being called in a different direction."
A new pastor for the Barre and Graniteville churches and for St. Monica-St. Michael School will be named in the coming months and begin the new role during the first week of July. During the interim, Deacon Daniel Pudvah will remain serving at St. Monica Parish in his current role. Father Romanus Igweonu, parochial vicar of St. Monica and St. Sylvester, will serve the parishes' pastoral needs. Martin Hoak, chancellor and finance officer for the Diocese of Burlington, will fulfill financial administrative duties.
In his own letter to the families of St. Monica and St. Sylvester churches and St. Monica-St. Michael School, Burlington Bishop Christopher J. Coyne commented, "I am thankful for the years of faithful service that Father O'Leary has offered to the Diocese of Burlington. My hope is that sometime in the future he may decide to return to active ministry but wherever his life's path takes him, I wish him all the best and Godspeed."
To those families, students and teachers whom he served, Father O'Leary said, "You've all enriched my life, and I carry each of you with me in my heart as I move forward."