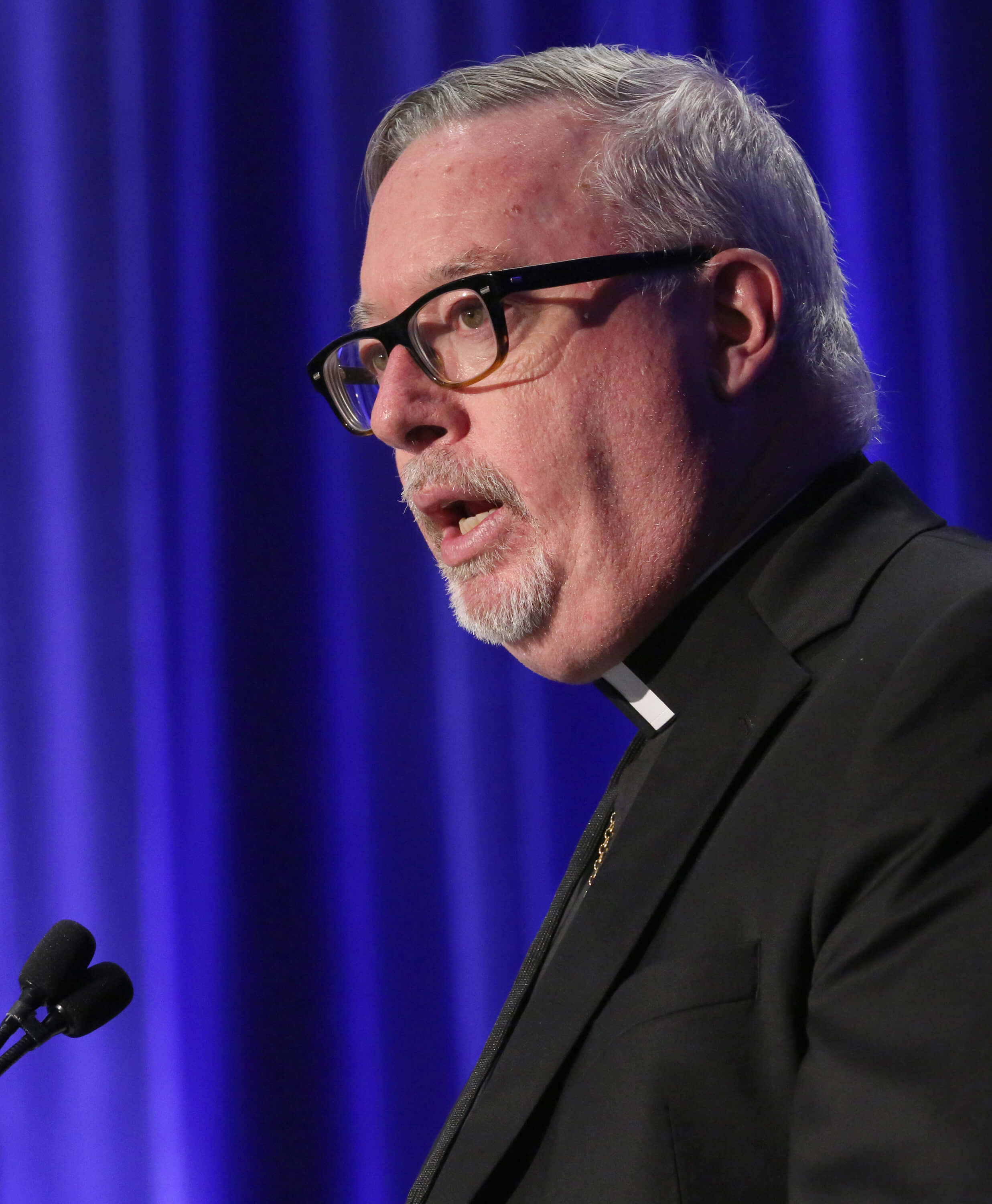 Bishop's Letter: Synod priorities
The yearlong process of preparation for the Diocesan Synod is drawing to a conclusion. Throughout the Diocese, people took time out of their busy
lives to come to discussion sessions in which we Catholics asked ourselves what we are doing well as a Church, what we could be doing better and what we need to start
doing as we move forward as a Catholic Church here in Vermont. The synod office has received letters and online input which have helped to shape our conversation
and outcomes. I have heard words of encouragement and words of challenge. I have read reports in which people have spoken of their love for the Church and their
sadness as younger generations of their family have left or become indifferent to the faith. I have also read and heard words of hope for the continuing presence of the
Church here in Vermont.
I have received some interesting and creative suggestions as well as many consistent recommendations for action.
I have seen people sitting down in churches and halls, making and deepening connections in real time and in digital time. I have also seen how much our people love their priests and the religious brothers and sisters who have ministered to them in the past and continue to do so.
After numerous consultations with parishioners and clergy, online surveys, committee meetings and two delegate meetings, the first session of the synod will take place in mid-October with two more sessions planned as needed. Three priorities have emerged that will be addressed: evangelization across all generations, better communication of the Church's message and the need to strengthen parish life. Each of these priorities and any other elements of our discussions and deliberations must be centered around helping all of us, as well as others, come to grow in the knowledge, love and service of Jesus Christ and His
Church. In the end, it is always about discipleship.
In the opening prayer at the Mass at which I was installed as the bishop of Burlington we heard the powerful words, "O God, who in the power of the Holy
Spirit have sent your Word to announce Good News to the poor, grant that, with eyes fixed upon Him, we may ever live in sincere charity, made heralds and witnesses of His Gospel in the world."
Pope Francis has challenged us all to be those "heralds and witnesses" of the good news of Jesus Christ as missionary disciples by the witness of our lives in word, deed and sacrament. We do so under the guidance and care of Mary, the Blessed Mother, patroness of the Church, recalling the words from the Votive Mass for the Blessed Virgin Mary in which our lives together are described as "followers, friends and siblings" of Jesus Christ. May we profess Him in our words and hold fast to Him in our deeds.