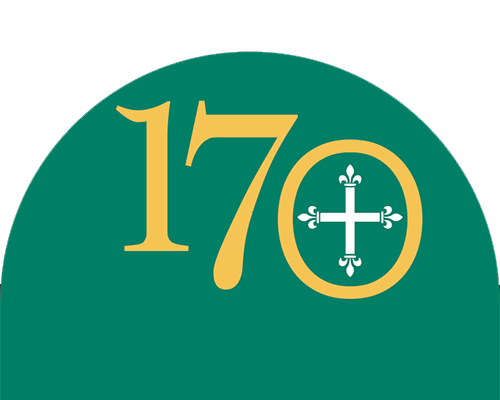 Celebrating 170 years of the Diocese of Burlington 1853-2023
Friends in Christ, Pope Francis has said that "being the Church, being the People of God, means being God's leaven in this our humanity." Each of us is called to be the sign of God's love, hope, and salvation to the world, to build the kingdom of God and joyfully draw others to the faith.
As we celebrate the 170th anniversary of the Diocese of Burlington this year, I am amazed by the many people who have risen to this call with an open heart and given so generously of their time, talent, and treasure to build our Diocese throughout the years.
We have grown from humble beginnings of only five priests and a handful of parishes to 55 priests, 63 parishes, 12 Catholic schools, and ministries that serve the elderly and poor. None of this was easy. Our Diocese has faced many challenges including world wars, the Spanish influenza, and the Great Depression. We have survived cultural battles and anti-Catholic sentiment, always staying true to the Gospel.
Together, we stand for the sanctity of all life; we educate our youth in the faith; and we care for those on the margins. We celebrate the Mass in communion each week and are strengthened by the Eucharist to share our faith with others.
The foundation of our Diocese was built by our parents, grandparents, and great grandparents. This legacy of faith has been handed over to us. We are the leaven for the next generation. Many of the ministries, churches, and schools built during the past 170 years exist today. It is our responsibility to continue the mission so we can share the beauty of our faith for years to come. Over the next several weeks, you will be asked to contribute to the Bishop's Annual Appeal which supports vocations, parishes, Catholic schools, religious education, emergency aid, and so much more.
I prayerfully ask that you consider a gift in this special year to honor all those who came before us.
To learn more about the Bishop's Annual Appeal or to make a gift visit: bishopsappealvt.org.
With gratitude,
Ellen Kane
Executive Director of Development and Communications
—Originally published in the May 13-19, 2023, edition of The Inland See.