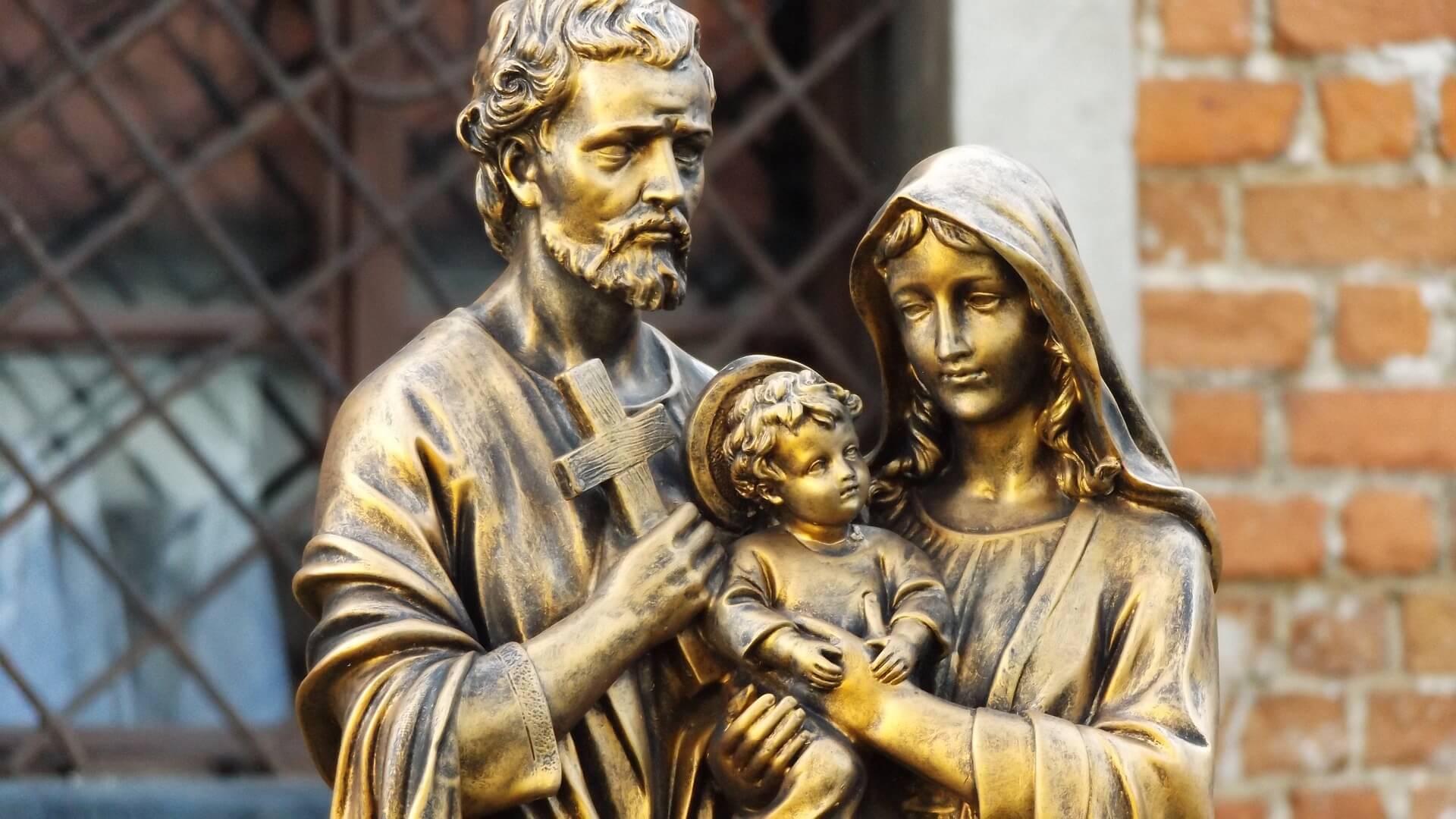 Christ gives meaning to everything
I was recently listening to an online recording of last year's Christmas concert from the WGBH website, "A Celtic Sojourn," when the host recited one of my favorite poems, "When all the
others were away at Mass" by Seamus Heaney. It is part of a series of sonnets that the poet dedicated to his mother. It is quite the lovely piece:
When all the others were away at Mass
I was all hers as we peeled potatoes.
They broke the silence, let fall one by one
Like solder weeping off the soldering iron:
Cold comforts set between us, things to share
Gleaming in a bucket of clean water.
And again let fall. Little pleasant splashes
From each other's work would bring us to our senses.
So while the parish priest at her bedside
Went hammer and tongs at the prayers for the dying
And some were responding and some crying
I remembered her head bent towards my head,
Her breath in mine, our fluent dipping knives –
Never closer the whole rest of our lives.
Obviously it has had a particular place in my heart in the months since my mother's death, bringing forth the warmth of memory and the sadness of loss. And that's a good thing.
The poet Seamus Heaney received the Nobel Prize for Literature in 1995. In 2015, this poem was named Ireland's best-loved poem for the past century. In a magazine interview in 1995, he spoke of the legacy of his Catholic upbringing.
"Catholicism has given me the right to joy. People talk about the effects of a Catholic upbringing in sociological terms — repression, guilt, prudery. What isn't sufficiently acknowledged is the radiance of Catholicism. It gave everything in the world a meaning. It brought a tremendous sense of being, of the dimensions of reality, the shimmering edges of things. That never quite vanishes. The older I get, the more I remember the benediction of it all."
One can take his words further and center them in the person who unites and establishes us in the Church: Jesus Christ. Christ's coming among us as a human has given us the right to joy, a new meaning to the world, a tremendous sense of being in Him, and it has infused all of creation with the shimmering edges of grace.
So in these days of Christmas, may the radiance of the birth of the child Jesus in the manger at Bethlehem be a continuing source of benediction for us all.
Happy Feast of the Holy Family and Merry Christmas.