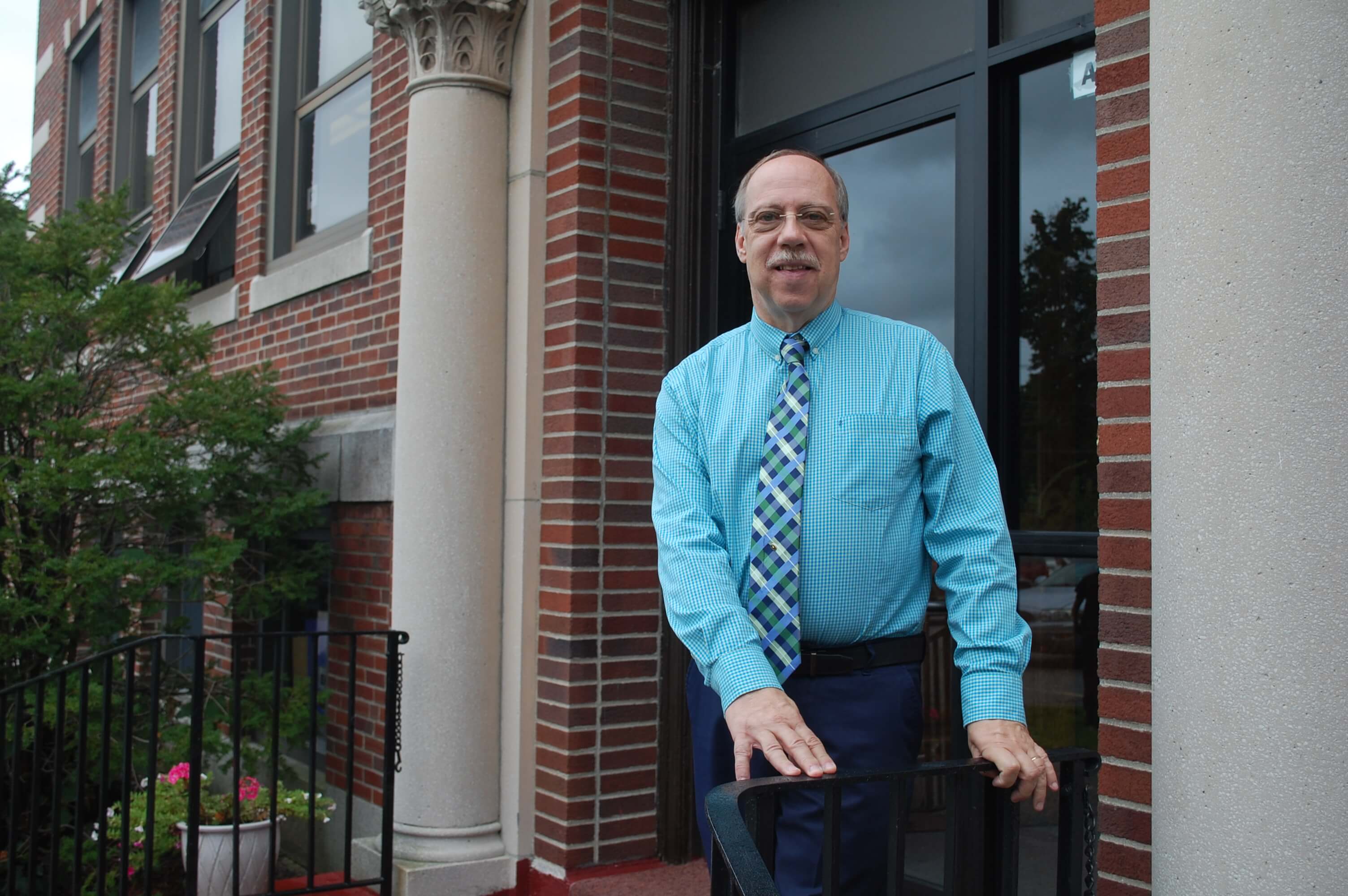 David Estes, Bennington principal, is a Spirit of Holy Cross award winner
The principal of The School of Sacred Heart St. Francis de Sales in Bennington is one of the nine recipients of this year's international Spirit of Holy Cross Awards.
David Estes was nominated by Holy Cross Father Robert Wiseman, pastor of Sacred Heart St. Francis de Sales Church in Bennington and St. John the Baptist Church in North Bennington, and Father Hugh Cleary, parochial vicar.
"It is definitely an honor," Estes said, seated at a student desk in his classroom at the school, where he has worked for 40 years, 31 as principal. "I do this for the love of the children, to bring God into their lives."
According to Father Wiseman, Estes is a well-respected leader. "He has given 40 years of his life to Catholic education and to our school," he said. "He is committed to serving … and really works with families and teachers."
As principal, Estes strives for educational excellence and spiritual enrichment for the students. "Above all, we are a Catholic school. It has always been my goal to make sure that continues."
Through his service at the school, Estes has been associated with the Congregation of Holy Cross, members of which have simultaneously served in Bennington. "They have been so supportive of the school," he said. "I love their sense of community. They are educators of the faith. … That's who we are. The charism of the Holy Cross order is an essential part of everything we do."
The Spirit of Holy Cross Award is given annually to lay collaborators who faithfully serve the Holy Cross province in the United States and abroad. It acknowledges the critical importance lay collaborators play in living out the vision and mission of Holy Cross founder Blessed Basil Moreau to make God known, loved and served through education, parish and mission settings.
In their nomination of Estes for the Spirit of Holy Cross Award, Fathers Wiseman and Cleary said Estes has made the school "thrive with limited resources."
Enrollment is 187 — more than double what it was when Estes began teaching there thanks, in part, to the addition of grades.
Graduates, the priests noted, "stand out among all the others" when they reach high school, and they called The School of Sacred Heart St. Francis de Sales "vibrant with hope to bring."
In addition to serving as principal, Estes teaches math and is involved with music and technology at the school. "His reputation throughout the Diocese is outstanding," the priests added.
He is involved in parish life as well as in the civic community. He and his wife, Judith, have two children, Peter and Hillary.
Sacred Heart St. Francis de Sales parishioner Mary Flood received the Spirit of Holy Cross Award in 2016.