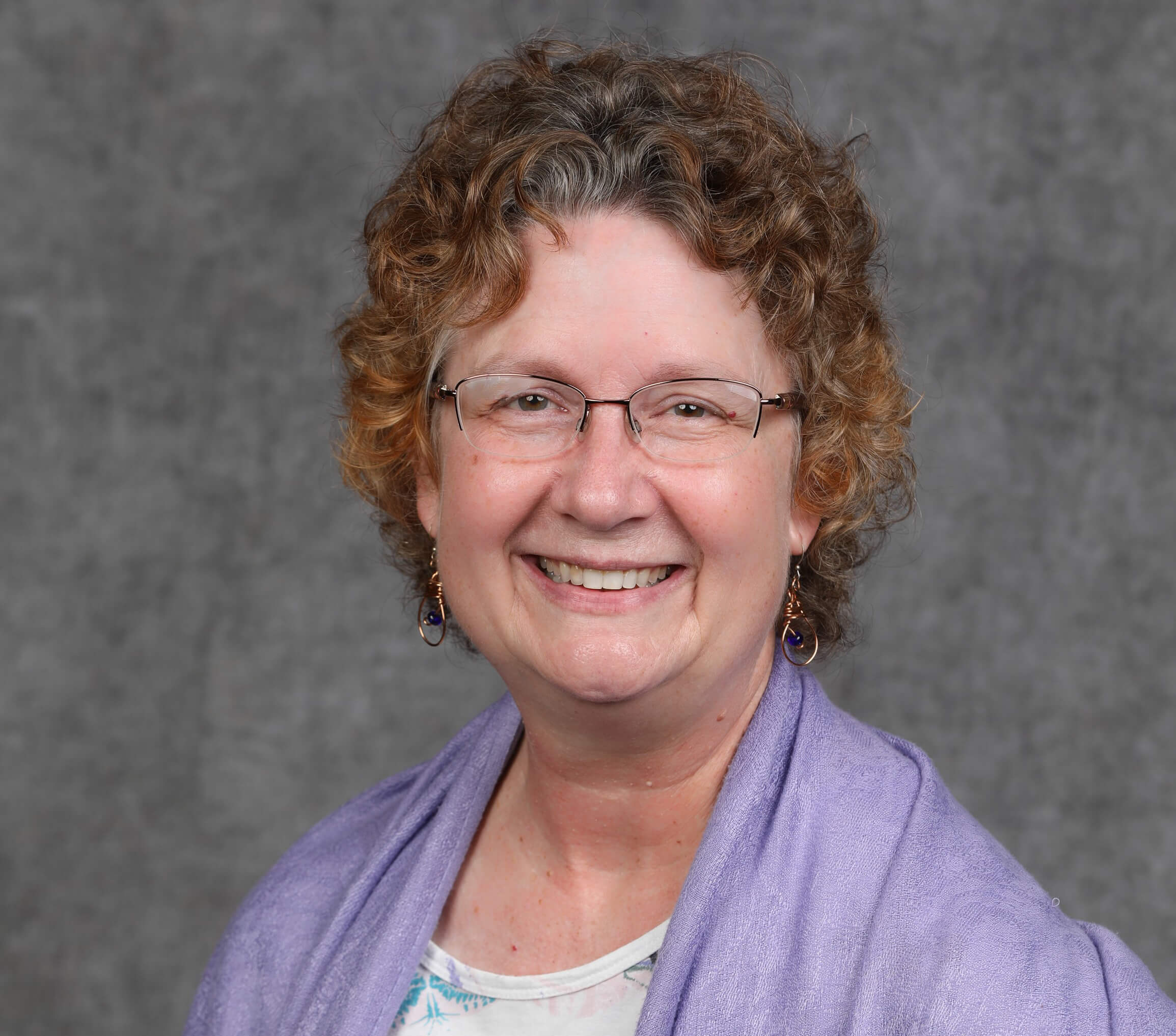 Development, communication coordinator to retire
Nancy Lamothe, development and communication coordinator for the Diocese of Burlington, has announced her retirement, effective Dec. 31.
She began work for the Diocese in 2015 and managed the business side of getting the award-winning Vermont Catholic magazine published, managing the mailing list and various reports and financial accounts related to running the magazine. She also has been part of the team that processes the Bishop's Annual Appeal and the current Christ Our Hope campaign donations. She has served as the Propagation of the Faith administrative assistant, helping to organize the summer Mission Co-op program and the seasonal international mission appeals.
Lamothe lists as her greatest accomplishment in her work as getting parishes moved to the "much more stable database" of Gabriel Soft and helping the magazine transition to a quarterly publication from a monthly.
She has enjoyed working with parish staff members either in their office or at staff training meetings and the conferences she attended. "And I must mention how much I've loved working with everyone in all the departments in the chancery, especially our communications staff," she said.
"Nancy is a valuable member of our team with the ability to multi-task and keep many projects moving forward smoothly," said Ellen Kane, executive director of the Vermont Catholic Community Foundation and Office of Development and Communication for the Diocese of Burlington. "I am grateful for her dedication and service to the Diocese. She will be missed."
A graduate of St. Joseph's College in Rensselaer, Indiana, with a bachelor's degree in math/computer science, Lamothe said she "fell in love with Vermont" on her interview trip for IBM in 1981.
She was an IBM programmer for five years then took time off for family. She has been a volunteer at the Burnham Library in Colchester since 1990. "That experience led me to be hired at the Colchester Middle School Library as an assistant librarian," she said, noting that she worked there for 10 years before being hired by the Diocese five years ago.
Lamothe and her husband, Steve, have been married for 37 years and have four sons who range in age from 26 to 34.
As a member of Our Lady of Grace Church in Colchester, she is or has been a lector, religious education teacher or aide, musician and extraordinary minister of Holy Communion. Every summer she plants and cares for the flowers at the Mary Shrine.
As she looks ahead to retirement, she plans to pray, read, travel, craft (especially crochet and knit) and ski. She will continue to volunteer at the library and consider other volunteer opportunities.
Her replacement in the development and communications office for the Diocese is Rachel Lavallee, former administrative assistant in the Office of Youth and Young Adult Ministry, who can be reached at 802-658-6110 ext. 1214 or rlavallee@vermontcatholic.org.