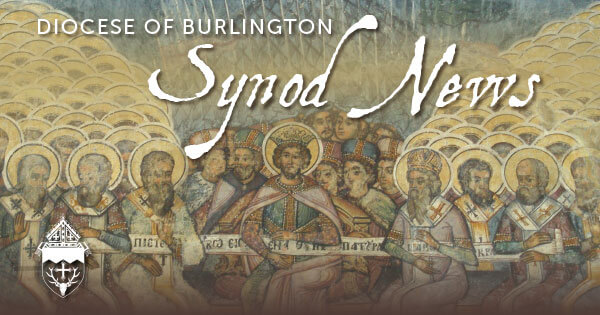 Diocesan Synod final session
The fourth and final session of the Diocesan Synod took place Jan. 19 at St. Joseph Cathedral in Burlington and was an opportunity for delegates to offer final input into the documents and actions that will be promulgated by Burlington Bishop Christopher Coyne.
He made introductory remarks, and then many delegates offered their comments on the draft synod document. In some cases there was a dialogue between the bishop and the delegates to bring out more of their thoughts.
"Bishop Coyne distilled the delegate comments into a few key amendments to the recommendations," said Father Brian O'Donnell, executive secretary for the synod.   "Other delegate comments might be incorporated into the text of the document."
The bishop asked the delegates to approve the amended recommendations by acclamation, which they did, signaling their consensus by applause.
The first three sessions of the synod focused on the topics of evangelization, vibrant parishes and communication.
"The reason for adding another session seems to be a desire to share with the delegates some sort of draft of the synod document ('decrees and declarations') and get their comments on it, as well as, hopefully, a consensus and advisory vote in favor of the document," Father O'Donnell explained. "The original thought was to simply have the delegates approve the proposed recommendations at the third and final session and have the document drafting occur after that, but the bishop decided to involve the delegates more in that part of the process."
"The drafting and revision of the synod documents will continue until they are complete," Father O'Donnell said.
Bishop Coyne then will promulgate them, probably in the context of a closing Mass in the spring on a date still to be determined.
In 2017 Bishop Coyne announced plans to convene the first Diocesan Synod in Vermont since 1962. Its purpose was to establish a pastoral plan for the immediate future of the Catholic Church in Vermont and to establish particular laws and policies to do so.
To learn more about the synod, visit vermontcatholic.org/synod.