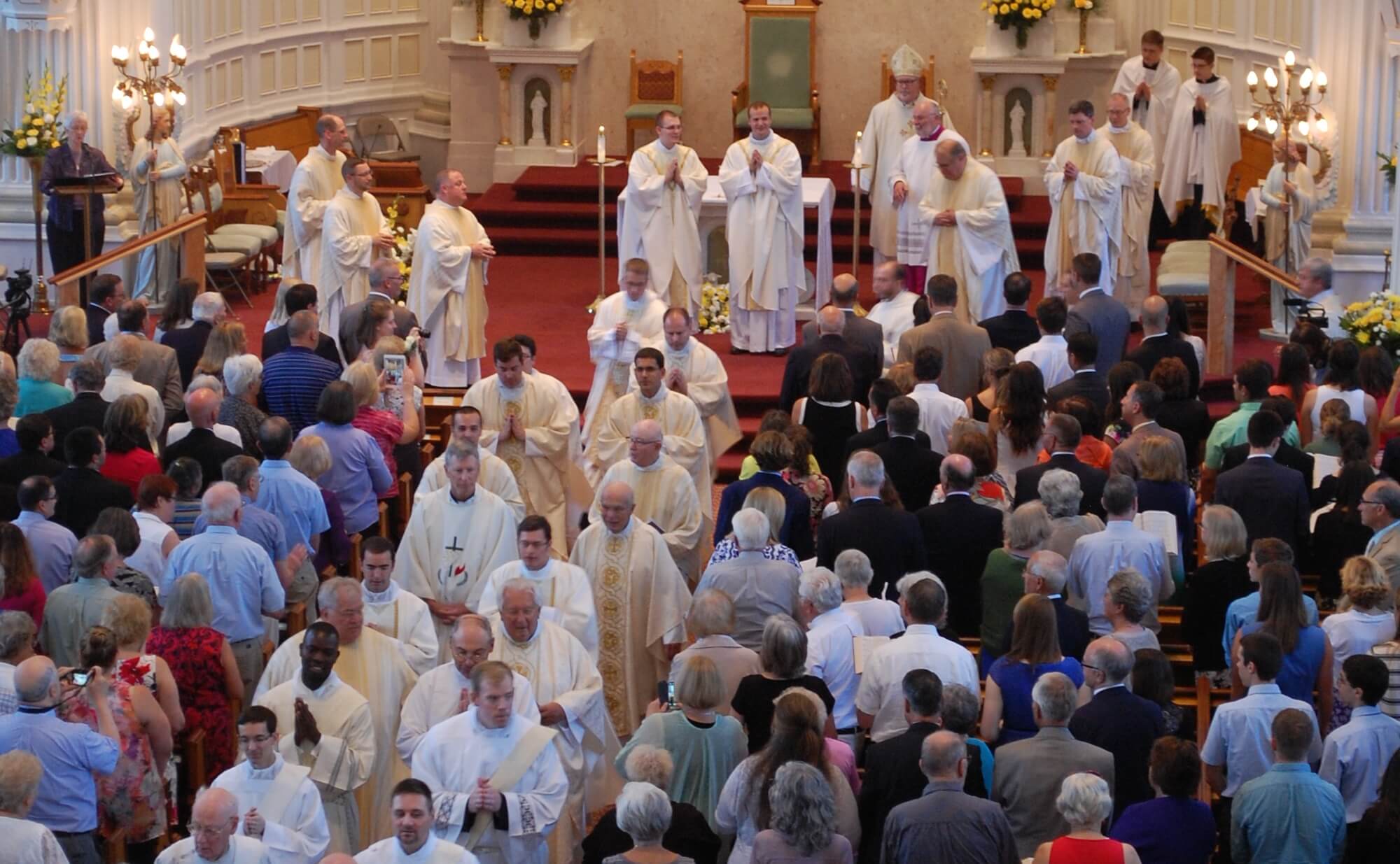 Diocesan synod update
After 64 listening sessions throughout the Diocese of Burlington, organizers of the diocesan synod are getting a clearer idea about what is on the minds of members of the Vermont Catholic community.
Many respondents said more effort needs to be put into outreach to youth and young adults, parents and young families and lapsed Catholics. Other issues included welcoming and community building, communications and evangelization.
People thought the Diocese was doing well in areas of availability of Mass and the sacraments and keeping churches open and staffed. Others commended youth programs, care for the needy and communications, particularly in the area of new media.
Burlington Bishop Christopher Coyne, who called the synod, after consultation with the Synod Preparatory Commission, asked all the parishes in Vermont to have listening sessions. Parishioners were invited to offer responses to three questions:
As the Catholic Church in Vermont what are we doing well?
What are we doing that we should be doing better?
What are we not doing that we should be doing?
Reported attendance at parish sessions was 1,431. In addition, 195 people submitted comments online, by email or in writing.
The synod delegates met for the first time in February. "This was not a formal synod session — those won't occur until the fall — but a preparatory meeting with Bishop Coyne to get acquainted, learn about the synod process and consider the results of the listening sessions with the goal of helping to focus the issues for the synod," explained Father Brian O'Donnell, executive secretary for the synod.
There will be another round of consultation in parishes and throughout the Diocese, in a form that hasn't yet been finalized, he said.
The delegates will next come together with the bishop on May 5 to consider again the results of the consultation.
"Further preparation will follow before the synod sessions in the fall," Father O'Donnell said.
— Originally published in the Spring 2018 issue of Vermont Catholic magazine.