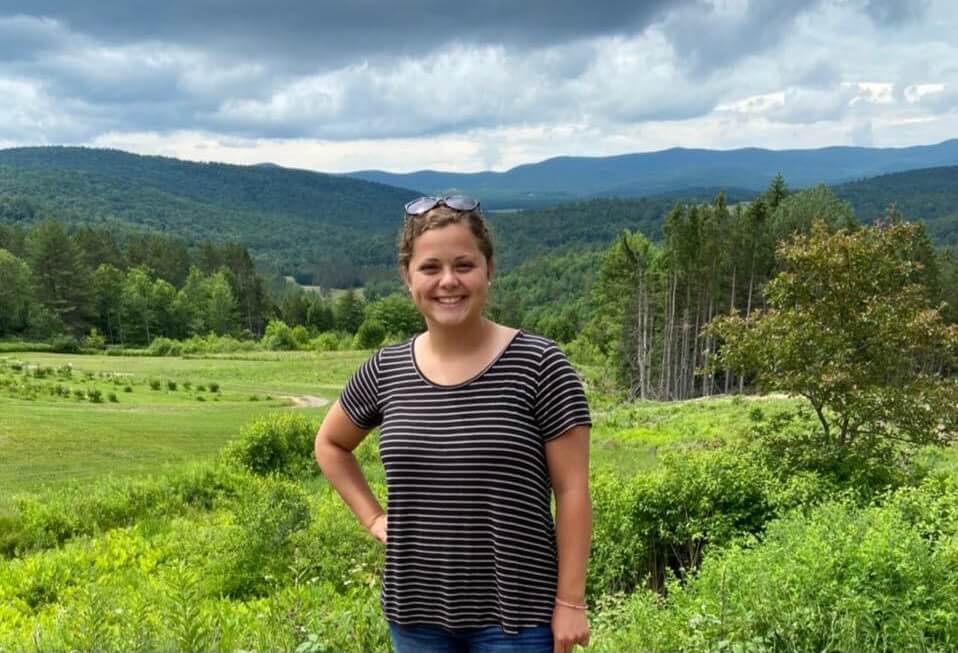 Former Vermont FOCUS missionary to enter Sisters of Life
Mary Ellen Langley had had "taps on her shoulder" from the Lord since college but never wanted to look into the possibility of the call to religious life.
"But the point where I couldn't avoid it anymore was Easter 2020 where it seemed like He was speaking directly to me through the readings," she said. "I had to work up the courage to accept the call in my heart and open up and talk about it with my spiritual director."
A native of Beatrice, Nebraska, she served as a FOCUS (Fellowship of Catholic University Students) missionary for two years at the University of Vermont in Burlington then stayed at the Catholic Center there as a campus minister for two more years.
Being at the university made her more award that people are yearning to know they are loved. "Through working on the college campus, I came to see the need more and more for people to know truth, which comes back to Love Himself and the love He has for each one of us," said the graduate of Northwest Missouri State University with a bachelor's degree in finance. "Everyone deserves to know who Jesus is and that they are loved. The idea that we were created to love and be loved became a reality to me in my time at UVM."
Langley will enter the Sisters of Life in Bronx, New York, in September.
"These sisters love everyone they come in contact with so well. They work a lot with women and babies, which is very exciting," she said, explaining her choice in religious orders. "While listening to the sisters talk about their charism during one of my visits, I heard them say, 'We mother the mothers.' I have always wanted to be a mother, so that line struck me and helped me open my heart to the beauty of spiritual motherhood. It feels like their way of life aligns well with the desires of my heart. They love everyone the way I want to love people."
Her first year with the Sisters of Life — called postulancy —will entail transitioning into community life with the sisters, learning their way of life and diving deeper into their charism to protect and enhance the sacredness of every human life.
Her advice for women contemplating the call to religious life is not to be afraid to take that first step to talk to someone about what they are feeling "because Jesus is trustworthy, and He will lead you," she said. "Let yourself be open to Him. He has many amazing and beautiful surprises just for you."
Langley — who enjoys being outside, going to the lake with friends and family, going on scenic car drives with good music and good company, reading, baking and visiting Catholic churches — always will be thankful that the Lord brought her to Vermont and that she was able to get to know many great people. "I learned so much being there and Vermont has a special place in my heart. Know that I will be praying every day for the Diocese of Burlington," she said.
For more information on the Sisters of Life, go to sistersoflife.org.