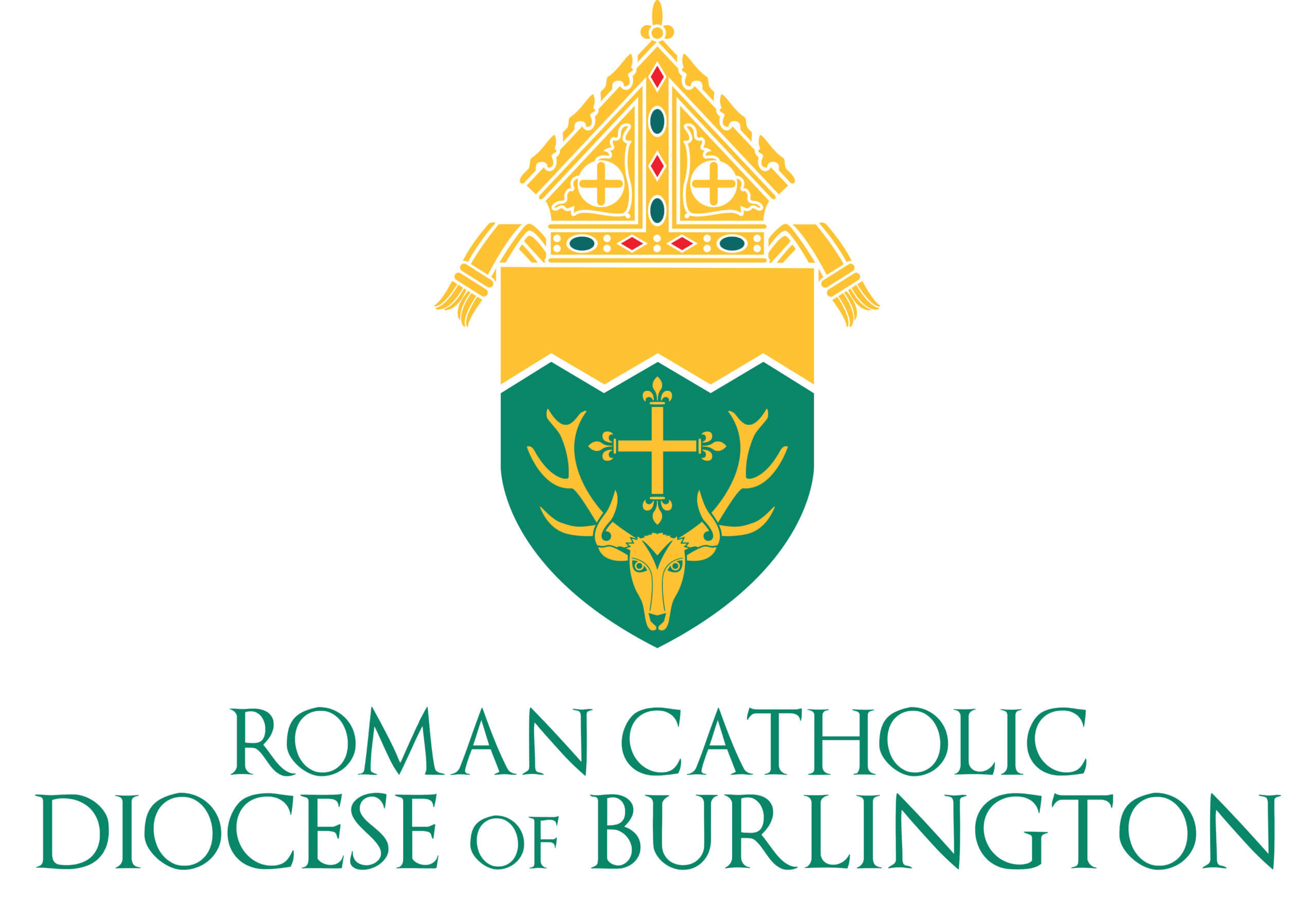 'Grace and consolation in being in community, even if it is online'
For Deacon Phil Lawson and his staff, Lent is typically the busiest time of the year with presentations, retreats and various other formation opportunities.
But with Vermonters under a "Stay Home, Stay Safe" order from the governor, the executive director of evangelization, catechesis, divine worship, marriage and family and respect life for the Diocese of Burlington has been turning to online formats.
"Like the rest of the world, we had to quickly adjust our plans," Deacon Lawson said.
Typical Lenten events were canceled or postponed, and he and his staff have found online ways to help the faithful on their Lenten journey.
"We've begun broadcasting a daily rosary and daily Mass, hosting a number of webinars on topics of interest," he explained. These include conversations on how parishes can best respond and walk with their parishioners at this time, to Bible studies, to a book study.
"Also, acknowledging the anxiety and fear that is so prevalent in our world right now, we'll be hosting a webinar with Sharon Trani — a nurse practitioner, marriage and family therapist and counselor with Vermont Catholic Charities Inc. — who will offer some practical counsel on how best to navigate these times," he said.
In addition, his offices will offer an online retreat on Wednesday, April 1.  This will be the popular Lenten retreat offered for all parish staff, ministers and volunteers, but utilizing an online format.
On the diocesan homepage (vermontcatholic.org) there is a button "Spiritual Resources for Covid-19." Here you will find resources, prayers and a listing of weekly online offerings provided by the Diocese.
"We want to find ways to accompany our people during this challenging time," Deacon Lawson said, acknowledging the preference is to be physically present. But "offering a plethora of opportunities online still allows us to see each other's faces, hear their voices and walk together at this moment."
He said there is a consolation and comfort in being together and walking together: "It is a blessing of our technological age that we have the opportunity to stay connected in this way."
Because the preference is always to be physically present as so much of communication is non-verbal, he said even the best video or digital platforms don't allow for the same level of interaction as takes place in person. "We also have the challenge that not everyone has access to Wi-Fi or ability to connect to the internet," he added.
Yet he and his staff can reach a larger audience as online offerings are not constrained by distance, travel, weather or time. "We have been recording the offerings as well so people are able to watch them later at their convenience if they can't make the 'live' session. Attendance at the offerings so far has been tremendous," he said.
Even though many other national apostolates and organizations offer online devotions, rosaries, bible studies, etc., and "all of the have great value," Deacon Lawson and his staff decided it was also worth offering their own materials: "There is a consolation and comfort in hearing voices that you recognize from your own community or seeing faces that you're familiar with. …  And that works both ways, as we who are offering these online options get to see and hear so many of our beloved fellow Catholics from around the state during this challenging time."
Staying connected is important, even if virtually. "We are social creatures," Deacon Lawson said. "The Lord made us to be in community. There is a grace and consolation in being in community, even if it is online."
For more information, go to vermontcatholic.org/ministries-programs/evangelization-catechesis/spiritual-resources-for-covid-19 and to
vermontcatholic.org/wp-content/uploads/2020/03/Online_Ministries_Opportunities_schedule_social.pdf.