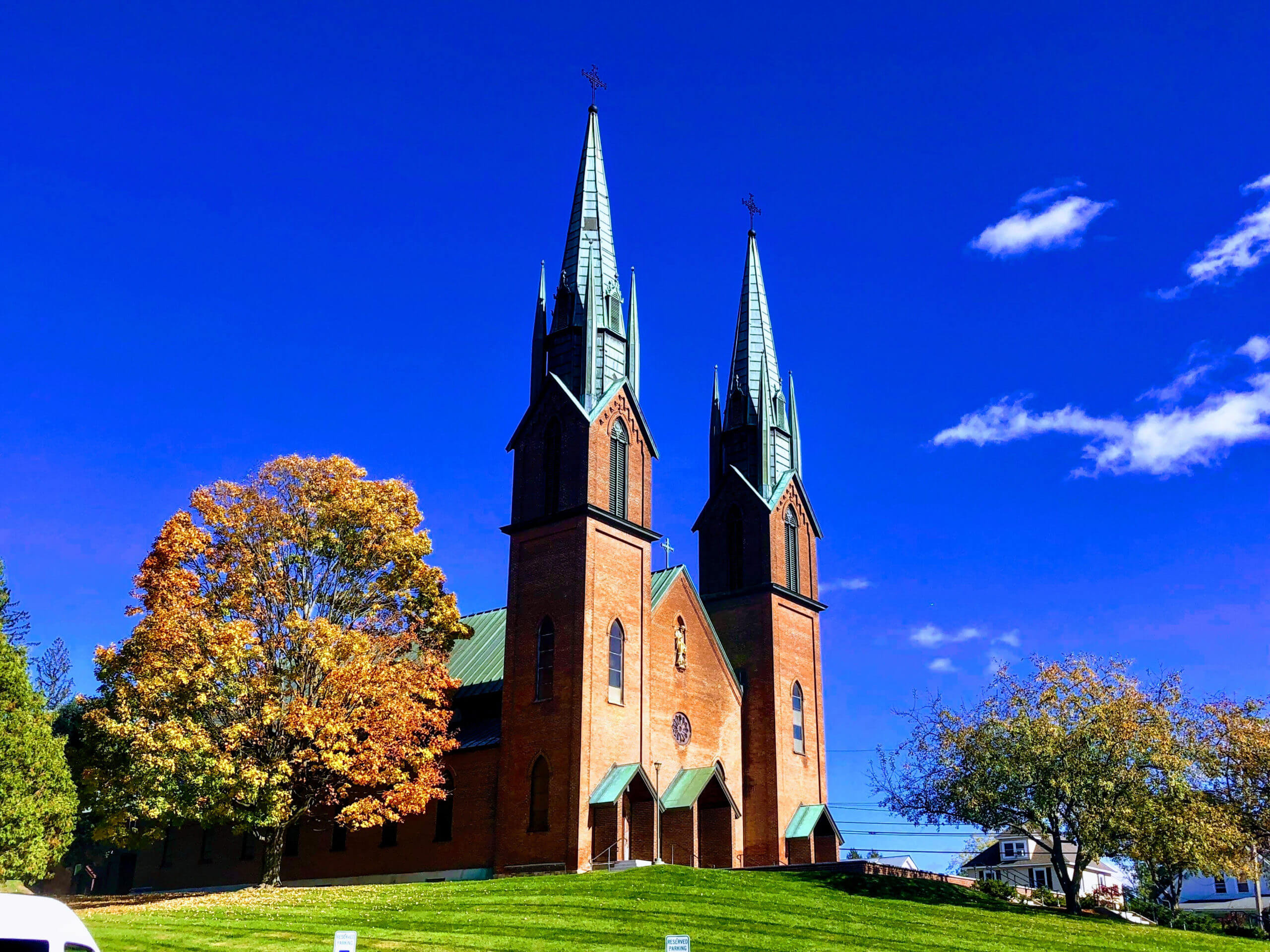 Msgr. Lavalley blesses Winooski during Covid-19 outbreak
As Catholic churches in Vermont were gradually reopening at the beginning of June, there was an outbreak of Covid-19 in Winooski. So Msgr. Richard Lavalley, pastor of St. Francis Xavier Church there, told people not to come to Mass if they felt ill or were did not feel comfortable because of the novel coronavirus pandemic that had until then shuttered churches to the public celebration of Mass since before Easter.
"We were opening up and getting back to everything" when news broke of the cluster of cases of the virus in Winooski, which then spread.
Msgr. Lavalley thought about not resuming the public celebration of the Sunday Mass, "but I couldn't bring myself to do that," he said.
Instead, he brought the Blessed Sacrament to the people.
On June 5, Msgr. Lavalley was driven up and down the streets of the mile-square city, and he blessed the city through the car window with the Blessed Sacrament in a ciborium.
Diane Potvin, parish administrative assistant, drove him in his black Nissan Altima. Father Joseph Sanderson, parochial vicar of St. Francis Xavier Church, sat in the back seat and lead them in the recitation of the rosary.
The late afternoon blessing took an hour and 15 minutes.
It had been announced at weekday Masses, on Facebook and on the parish website, and Msgr. Lavalley asked people to join in the rosary from wherever they were while he was offering the blessing. "We asked people to pray a rosary asking Our Lady's intercession to keep us safe," he said.
One resident, a Muslim, expressed thanks to Msgr. Lavalley for his prayers for Winooski and said she joined hers with his.
Some people who saw what Msgr. Lavalley was doing stopped and blessed themselves as he blessed them; other waved.
After, he said his arms were "a little sore," but he felt that he had done something that needed to be done; he felt like a pastor who had brought Christ to His people: "If the people of God can't get to Jesus in the Blessed Sacrament, let the Blessed Sacrament get to the people of God."