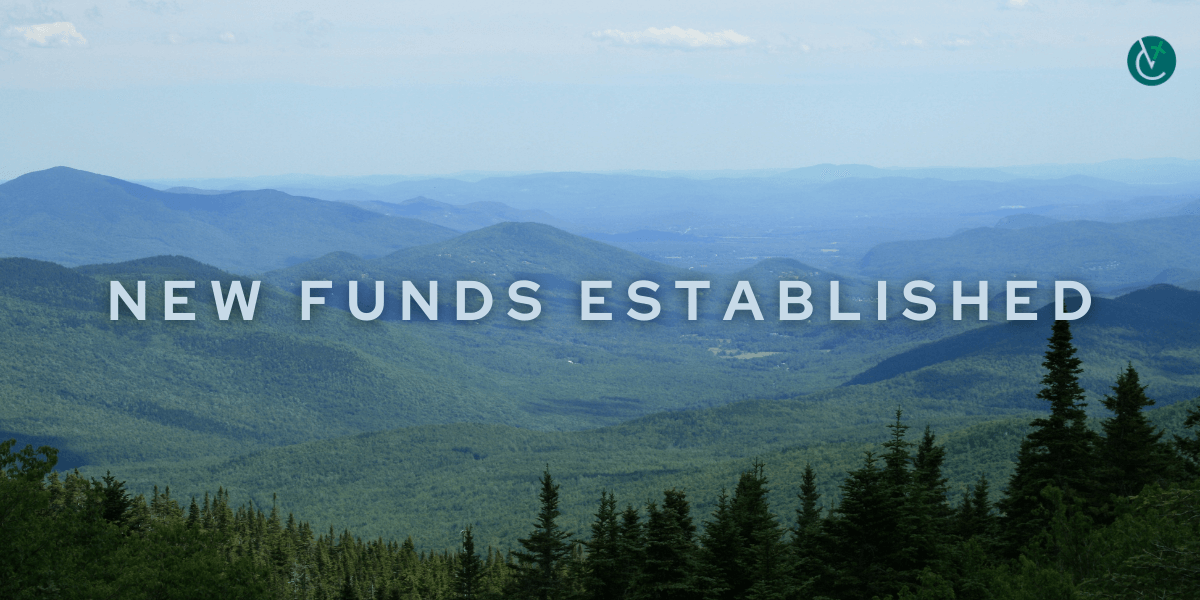 New funds established
In March the Vermont Catholic Community Foundation distributed $938,595 from 77 restricted funds to benefit Catholic schools, parishes, ministries, cemeteries and Vermont Catholic Charities' emergency aid and residential care homes.
These restricted funds often were established through bequests or by a donor who was interested in leaving a legacy of faith for the next generation.  The foundation is a pathway for donors to select exactly how they would like their gift to support a specific ministry of their choice.
This past year Michael Moynihan established the Mass Fund for Poor Souls in Purgatory under the protection of the Blessed Virgin Mary.  The purpose of the fund is to provide permanent funding for 12 Masses to be offered for the poor souls in purgatory at Blessed Sacrament Parish in Stowe and in poorer Vermont parishes through the Propagation of the Faith Office of the Roman Catholic Diocese of Burlington.
Moynihan said he established the fund to focus attention on the souls in purgatory who are often the most forgotten: "Through Masses offered for the Poor Souls in Purgatory, we express our desire to cooperate with God the Father, Son and Holy Spirit and the Communion of Saints to provide the graces of the Passion of Jesus for their relief and deliverance from suffering."
As a U.S. Navy Veteran, Moynihan also has a deep concern for service members who died in defense of our country and due to circumstances of war may not have had the opportunity to reconcile with God at the time of death.
In 1998, he helped establish the Society for the Poor Souls in Purgatory at Blessed Sacrament Church.  Since its inception, the society has been blessed with members from throughout the United States, Canada and Puerto Rico. The society is associated "in spiritual union of prayer" with the Benedictine Nuns of the Congregation of Solesmes at the Monastery of the Immaculate Heart of Mary in Westfield. The purpose of the society is to promote prayer and the offering of Masses for the souls in purgatory. The mission is placed under the protection of Our Lady of Mount Carmel and the patronage of St. Joseph.
In 2018, the Knights of Columbus helped establish a Vermont Catholic Community Foundation fund with matching funds from the Diocese of Burlington to fund pastoral works throughout the Diocese.
The Rutland Knights of Columbus Council #323 and Assembly #1147 are joining together to establish the Founder's Legacy Charitable Fund to support their charitable works in Rutland County.
Through the foundation, donors have boundless opportunities to create a fund that meets their personal faith interests and leaves a legacy for generations to come.
For more information, go to vtcatholicfoundation.org.
—Originally published in the Summer 2021 issue of Vermont Catholic magazine.