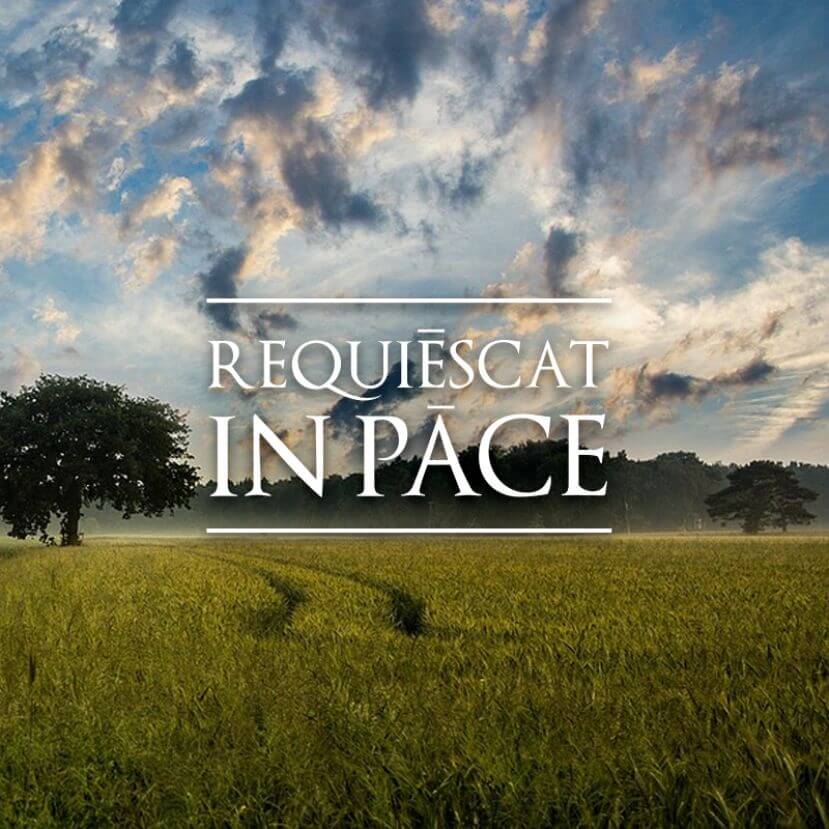 Obituary: Andrew ("Andy") Royer
Andrew ("Andy") Royer, 88, of Derby died Oct. 18 at his home in the midst of his family after a short battle with pancreatic cancer.
He was born on March 22, 1934 in Irasburg to Clement and Melvina (Poiree) Royer. On June 1, 1957, he married Bertha Piette, who predeceased him on May 23, 1993, after nearly 36 years of marriage. On Dec. 20, 2008, he married Annette Tetreault (Voyer) who survives him.
In his early adult years, he worked on local farms before joining the United States Army and serving his country during the Korean War clean-up effort. Following his service, he worked a short time at the Ethan Allen Mill before purchasing a small farm in Holland and then later acquiring a larger dairy farm in Newport Center.
On these farms, he and Bertha taught their five children the value of faith and a strong work ethic. Andy developed a herd of high-scoring and high-producing Holsteins that won many awards.  He retired from farming in 1996.
He was a member of Mater Dei Parish of Newport, a Fourth-Degree member of the Knights of Columbus and a member of Newport Elks Club #2155 and the American Legion. He also served as selectman and lister for Newport Center for many years.
He is survived by his wife, Annette Royer of Derby; by his children: Daniel Royer and Reene of Newport Center, Father Yvon Royer of Winooski, Fernand Royer and his wife Jennifer of Hardwick, Diane Hanson and her husband Dale of South Burlington, and Jacques Royer and his wife Roberta of Newport Center; as well as 10 grandchildren and 11 great grandchildren. He is also survived by his stepchildren: Michael Tetreault and his wife Robin of Claremont, New Hampshire; Patrick Tetreault and his wife Holly of North Troy; Bernard Tetreault and his wife Sheila of Canaan, New Hampshire; and Lucille Tetreault of Newport; 17 step grandchildren, 15 step great grandchildren and two step great-great grandchildren. He is survived by his brother Raymond Royer and his wife Lucille of Orleans, numerous nieces and nephews and other extended family members. In addition to his parents and Bertha, he was predeceased by seven brothers, two sisters and his stepson Ronald Tetreault.
Friends may call from 5 to 8 p.m. on Oct. 27 at the Curtis-Britch & Bouffard Funeral Home, 4670 Darling Hill Road, Derby. Funeral services will take place at 10 a.m. on Oct. 28 at St. Mary Star of the Sea Church in Newport, where a Mass of Christian Burial will be celebrated by his son Father Royer. Interment will follow at St. Ignatius Cemetery in Lowell. The family invites family and friends to then join them at St. Ignatius Parish Hall in Lowell for lunch.