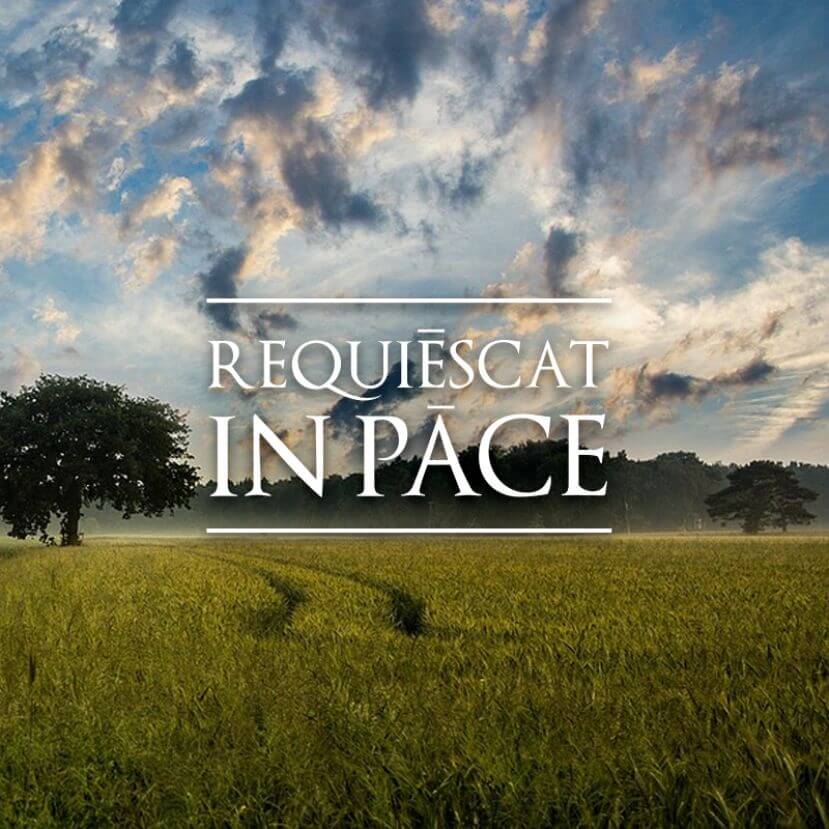 Obituary: Father Raymond Doherty, SSE
Edmundite Father Raymond Doherty died June 7.
He was born in Newton, Massachusetts, on May 4, 1930, the son of James Doherty and Ruth Fogarty Doherty.  He attended Newton Catholic schools and graduated from St. Michael's College in Colchester in 1951.  Following two years in the United States Marine Corps he entered the Edmundite Novitiate in Putney in 1953, professing his first vows on Sept. 16, 1954.  He was ordained to the priesthood on May 30, 1958, at the Cathedral of the Immaculate Conception in Burlington.
Father Doherty served in many assignments as an Edmundite, including as secretary to the superior general; as director of vocations at St. Edmund's Novitiate in Mystic, Connecticut, from 1963 to 1967; as director of spiritual affairs and chaplain, rector of the chapel and religious superior at St. Michael's College at various times from 1967 to 1980; as director of novices, director of the Edmundite Seminary Guild and local superior at Mystic from 1980 to 1982; as a chaplain and teacher at Rice Memorial High School in South Burlington from 1982 to 1983; as assistant pastor at St. Edmund of Canterbury Parish in Whitton, Middlesex, England, from 1983 to 1985; from 1990 to 1995 he was director of the Edmundite House at Fairholt in Burlington.
He served at St. Michael's College from 1985 until his death, in the Admissions Office, in campus ministry and in other supportive roles at the college as well as in local parishes and in the Diocese of Burlington.
There will be a wake in the Chapel of St. Michael the Archangel at St. Michael's College, on Wednesday, June 16, from 2:30 to 5:30 p.m. and 7 to 9 p.m.  A Mass of Christian burial will be celebrated in the chapel on Thursday, June 17, at 11 a.m., followed by burial in the Merrill Cemetery, across the road from campus. There will be a reception in the student dining room in Alliot Hall.