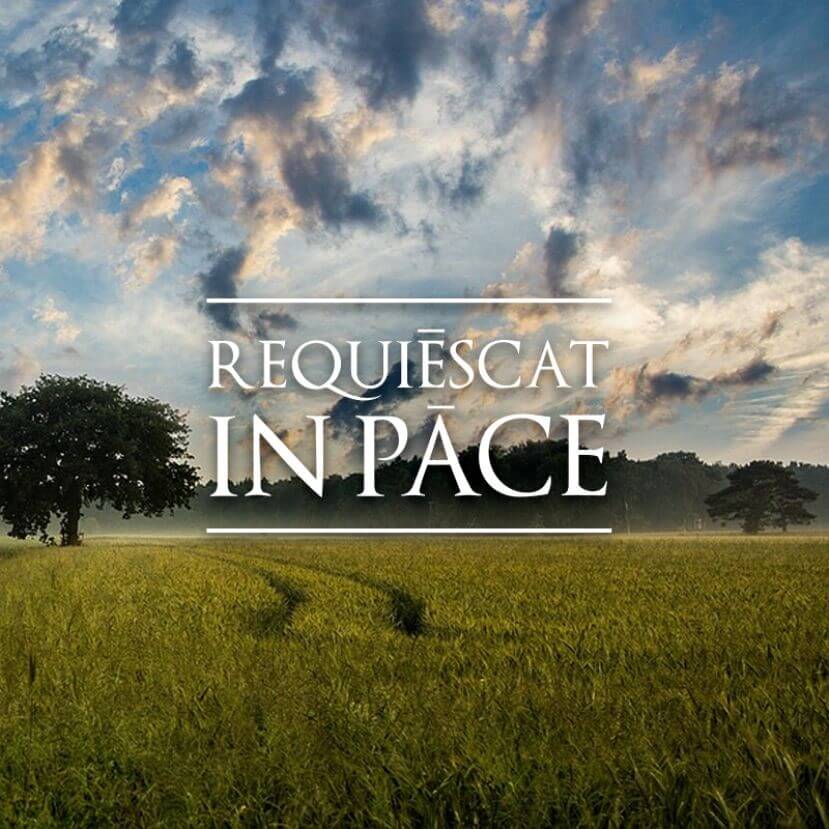 Obituary: Father William Morgan
Father William Paul Morgan, 90, of Barnet, died May 25 at his residence.
He was born in Lynn, Massachusetts, on April 26, 1928, the son to Francis and Jennie (Leonowitz) Morgan. He was raised and educated in Malden, Massachusetts, graduating from Malden High School, Class of 1946.
Following graduation, he joined the Navy and served from 1946-1948, earning the rank of Seaman First Class.
He attended St. Clement Minor Seminary and St. John Seminary in Brighton, Massachusetts. On Feb. 2, 1957, he was ordained to the priesthood at the Cathedral of the Holy Cross in Boston by Cardinal Richard Cushing, archbishop of Boston.
Father Moran's priestly ministry began as parochial vicar at the Cathedral of the Immaculate Conception in Burlington. He then served at the former St. Aloysius Parish in St. Johnsbury and Maternity of the Blessed Virgin Mary Parish in Springfield. His first pastorate was at Our Lady of Snows Parish in Waitsfield. He also served as pastor at St. Theresa Parish in Orleans, St. Luke Parish in Fairfax, St. John the Evangelist Parish in Northfield and Blessed Sacrament Parish in Stowe.
On June 30, 1999, Father Morgan was granted senior priest status. He came out of retirement to serve as pastor of St. Dominic Parish in Proctor and St. James Parish in Island Pond. He again was granted senior priest status on July 1, 2008.
Father Morgan is survived by a sister, Dr. Linda Morgan of Lynn, Massachusetts; a sister-in-law, Jacquelyn, of Weaverville, North Carolina; and several nieces and nephews.
He was predeceased by his parents Francis A. and Jennie G. Morgan; two sisters, Kathleen Rubman and Teresa Royle; and a brother, Dr. Donald R. Morgan.
Visiting hours will take place from 6 to 8 p.m. June 1 in St. Johnsbury at St. John the Evangelist Church.
A Mass of Christian Burial will be celebrated at St. Elizabeth Church in Lyndonville at 11 a.m. June 2 with Burlington Bishop Christopher J. Coyne as principal celebrant. Homilist will be Msgr. John J. McDermott.
Burial will take place at a later date at St. Joseph's Cemetery in Lynn, Massachusetts.