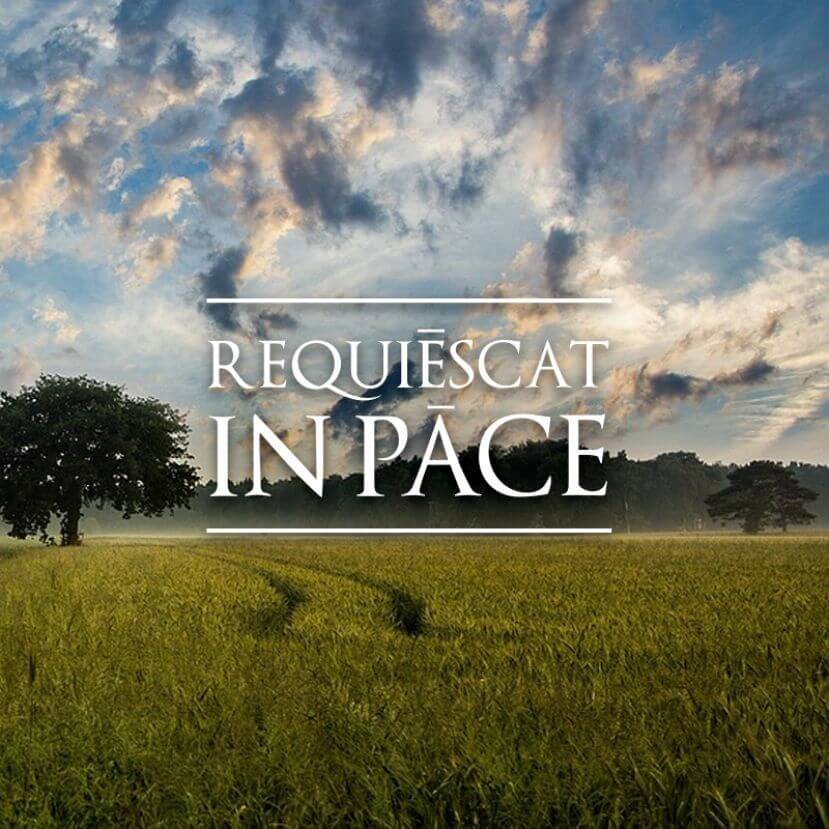 Obituary: Sister Alice Durand, RHSJ
Sister Alice Durand, a Religious Hospitaller of St. Joseph, died Dec. 30 at Our Lady of Providence Residential Care Facility in Winooski.
She was born in Coventry on Feb 4, 1920, the daughter of Joseph A. and Alouisia (Marcotte) Durand. They predeceased her along with her brother, Armand, and three sisters Cecile, Jeannette Lepus and Theresa Garceau. Besides her sisters in religion, she is survived by several nieces, nephews and grand nephews and nieces.
Sister Durand received her basic education in Manchester, New Hampshire, and entered the Religious Hospitallers of St. Joseph at the Fanny Allen convent in Colchester in 1940. She fulfilled several community assignments at St. Joseph's Home for the Aged, Fanny Allen Hospital and the Bishop deGoesbriand Hospital until 1968 at which time she was assigned as director of housekeeping at the Fanny Allen Hospital until 1982.
Conscious of the importance of environmental services, and in preparation for the opening of the new hospital in 1968, she pursued ongoing education/training from the Executive Housekeepers Association and received credentials as executive housekeeper.
At the time of her retirement from this position in 1982, she upheld and promoted high standards of cleanliness resulting in the Fanny Allen Hospital being recognized as one of the cleanest hospitals in the country.
On Feb. 4, 2004, Sister Durand along with 10 other Sisters from the Fanny Allen convent, moved to Our Lady Providence, a residential care facility, joining the Sisters of Providence, the Missionary Sisters of Our Lady of Africa, as well as lay men and women.
Visiting hours for family, friends and colleagues will be on Jan. 2 from 2 to 4 p.m. with a Prayer Service at 7 p.m. and on Jan. 3 from 9:30 to 10:30 a.m. at Our Lady of Providence residence. A Mass of the Christian Burial will be celebrated at 11 a.m. Interment will be in the spring.