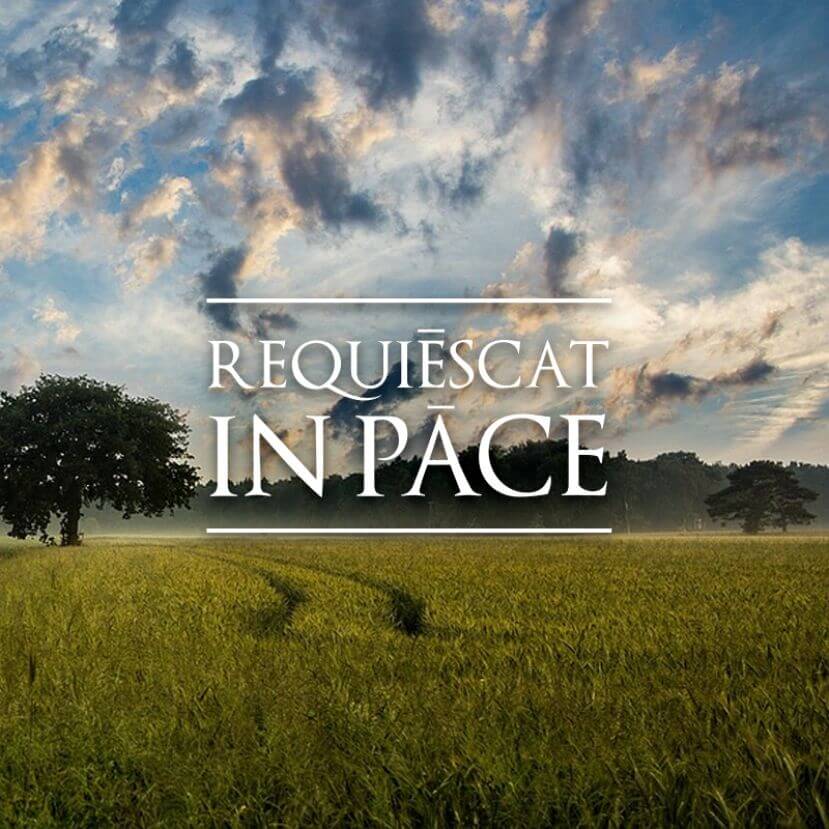 Obituary: Sister Jane Frances Matte
Sister of Mercy Jane Frances Matte (Rita Aline Matte), 98, of the Sisters of Mercy of the Americas, Northeast Community, died at Our Lady of Providence Residence in Winooski on April 28 in her 76th year of religious life.
She was born in Winooski on May 19, 1920, the daughter of Florence (Snide) and Philippe Matte. She attended St. Louis Convent (now St. Francis Xavier School) and Winooski High School. She received a bachelor's degree in secretarial science from Trinity College in Burlington.
She entered the Sisters of Mercy on Sept. 8, 1942, and professed her vows on April 7, 1945. She taught French, religion and business education at various Catholic schools in Vermont including Cathedral Grammar School, Mount St. Mary Academy and Mater Christi School in Burlington. She also taught at Marian High School in Barre and St. Michael Junior High and High School in Montpelier. In addition to teaching, Sister Matte did secretarial and clerical work for several organizations: Trinity College, Vermont Tuberculosis Association, Mercy Press, Merchants Press and Mount St. Mary Academy. She spent summers working at Camp Marycrest in Grand Isle or teaching French and stenography to the younger Sisters at Mount St. Mary.
After retiring from teaching, Sister Matte visited patients at local hospitals and nursing homes, feeling privileged to bring them Holy Communion. She volunteered at Fletcher Allen Health Care and the Champlain Senior Center. In 2009, she was awarded the Champlain Senior Center's Volunteer of the Year award.
She is survived by her sisters in religion, the Sisters of Mercy; her nieces Marsha Casey, Barbara Frankovsky, Cynthia Snyder, Mary Jane Krebser, Cecile Bouvin, Joan Field, Theresa Wilkins and Sharon Cardin; her nephews, Maurice Matte, Raymond Gadue, David, Andrew and George Matte; and many grandnieces and nephews. She was predeceased by her parents and by her sister, Mary Ann (Matte) Gadue and her brothers Edward, Florian, Arthur, Leo, Raymond, Robert and Omer Matte and her nephew, Paul Matte.
A Mass of Christian Burial will be celebrated May 4 at 10 a.m. at Mount St. Mary's Sacred Heart Chapel on Mansfield Avenue in Burlington. Visiting hours will be 6 to 8 p.m. with a prayer service at 7 p.m. on May 3 at Mount St. Mary.
In lieu of flowers, contributions may be made to the Sisters of Mercy in support of their ministries, addressed to the Local Coordinator, 100 Mansfield Ave., Burlington, VT 05401.