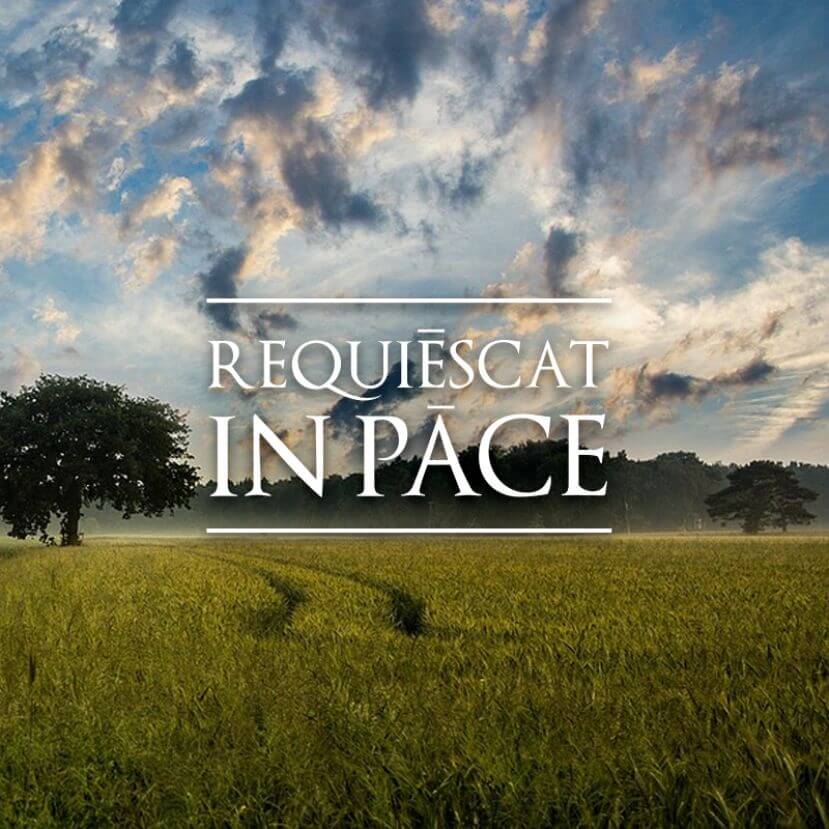 Obituary: Sister Janice Ryan, RSM
Sister Janice Ryan, (Sister Mary Brian), 85, of the Sisters of Mercy of the Americas, died at Our Lady of Providence Residential Care Community in Winooski on March 30. She was a Sister of Mercy for 68 years.
Born in Fairfield on Sept. 14, 1936, she was the daughter of Veronica (Maloney) and Leo Ryan. She received her early education in Fairfield and graduated from Mount St. Mary Academy in Burlington. She received a bachelor's degree in English from Trinity College in Burlington and master of education in special education from Boston University; she did graduate study at Harvard University; University of Lund, Sweden; University of Minnesota; and Cardinal Stritch College in Milwaukee, Wisconsin.
She entered the Sisters of Mercy on Sept. 8, 1954 and professed her vows on Aug. 16, 1957. She took as her motto, "God will provide."
Sister Ryan began her ministry as a teacher at Cathedral Elementary and Junior High School in Burlington.
She then transitioned to Trinity College where she served as assistant professor in special education, director of public relations and development, director of diagnostic and pre-school programs for handicapped children, chairperson for Division of Special Education and executive director of Vermont/Champlain ARC, organizations representing persons with developmental disabilities and their families. Additionally, she was instrumental in the passage of Public Law 94-142 Individuals with Disabilities Education Act.
She was president of Trinity College from 1979-1996.
Sister Ryan then became project director of Catholic Campaign to Ban Landmines, United States Catholic Conference in Washington D.C., education director for US Senator James Jeffords and  director of the Justice Initiative under the Justice Project in Washington D.C. Upon returning to Vermont, she became deputy commissioner of the State Department of Corrections.
Throughout her career Sister Ryan was the recipient of numerous awards and honors, including honorary doctoral degrees from St. Michael's College in Colchester and Middlebury College, University of Vermont's Distinguished Service Award, the National Association of Independent Colleges Award for Loyal Services and the Vermont Times Woman of the Year Award.
Sister Ryan is survived by two sisters, Maureen Cooper of Las Vegas Nevada and Rose Godard of South Burlington; one brother, Gavin (Cynthia) Ryan of Fairfield; sisters-in-law Darlene Ryan, Patricia Ryan and Darlene Symons; six nieces and nephews; 11 grandnieces and nephews; and by her sisters in religion, the Sisters of Mercy. She was predeceased by her parents, Veronica and Leo Ryan; her brothers, David and Dennis; and her niece, Kelly Ryan.
Visiting hours will be from 4 to 7 p.m. on April 8, 2022 at Ready Funeral Home South Chapel. A Mass of Christian Burial will be celebrated on April 9, 2022 at 2 p.m. at St. Michael's College.
Following the funeral, burial will take place at Mount St. Mary cemetery, 100 Mansfield Ave., Burlington.
In lieu of flowers, contributions may be made to the Sisters of Mercy in support of their ministerial works. These may be sent to Sisters of Mercy – ATTN: Sister Laura Della Santa, 356 Mountain View Road, Suite 101, Colchester VT 05446.