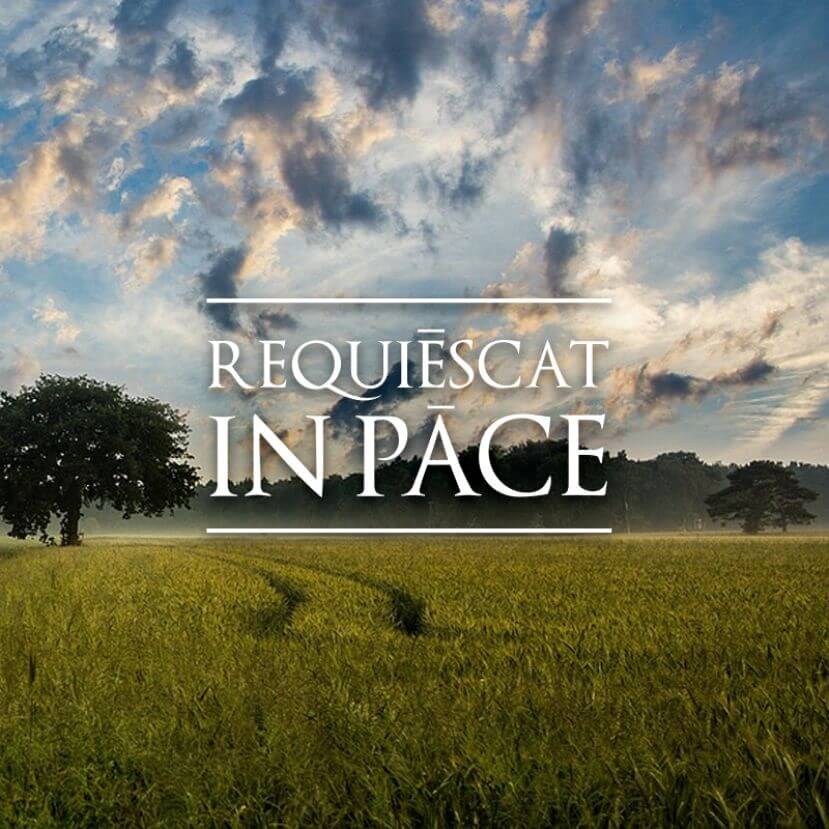 Obituary: Sister of Mercy Sister Helen O'Brien
Sister Helen Jane O'Brien (Sister Mary Timothy), 90, of the Sisters of Mercy of the Americas Northeast Community, died at Our Lady of Providence Residence in Winooski on April 16.
She was born in Burlington on Nov. 14, 1927, the daughter of Alice A. (Powers) and Francis R. O'Brien. She was educated at Sutton Elementary School in Shelburne and Mount St. Mary Academy in Burlington. She received a bachelor's degree in business education from Trinity College in Burlington and a master's degree in business education from Catholic University in Washington, D.C.
She entered the Sisters of Mercy at Mount St. Mary on Sept. 8, 1945, and was professed on April 28, 1948.
She taught at various Catholic schools in Vermont: Cathedral Grammar in Burlington, Rice Memorial High School in South Burlington, St. Monica Elementary and Marian High Schools in Barre and St. Michael Elementary and High Schools in Montpelier. She later taught at Trinity College of Vermont and was director of admissions for a number of years.
She ended her career at Trinity in Campus Ministry and moved on to parish ministry and religious education in parishes in Milton, Colchester, Burlington, Brattleboro and Stowe. She also spent some summer months in Appalachia where she taught students religion and brought Vermont students with her to experience the poverty of that area.
Sister O'Brien served her Mercy community as the director of Mercy Associates, a member of the Mercy Northeast Vocation Team and chair of the 125th anniversary committee for the Sisters of Mercy in Vermont.
As her religious community's spiritual life coordinator, she was also instrumental in
bringing Taize Prayer to area colleges and the wider community in northern Vermont.
She is survived by her sister, Sister of Mercy Martha O'Brien; her sister-in- law, Louise (McKenzie) O'Brien; numerous nieces and nephews; and her sisters in religion, the Sisters of Mercy.
She was predeceased by her parents; her brothers and their wives John William O'Brien (Elizabeth McKenzie), William Powers O'Brien, George Gerard O'Brien (Helen Bennett McKenzie), James David O'Brien (Pauline Perreault), Robert Francis O'Brien (Mary Grace); and her sisters and their husbands Mary Alice O'Brien Jahntz (Will Jahntz) and Marjorie O'Brien Ernst (Frank Ernst) as well as Mary Agnes O'Brien and Timothy Joseph O'Brien who died as infants.
A Mass of Christian Burial will be celebrated on April 20 at 11 a.m. at Mount St. Mary Chapel. Visiting hours will be from 6 to 8 p.m. with a prayer service at 7 p.m. on April 19 at Mount St. Mary's.
In lieu of flowers, contributions may be made to the Sisters of Mercy in support of their ministerial works, in care of the Local Coordinator, 100 Mansfield Ave., Burlington, VT 05401.