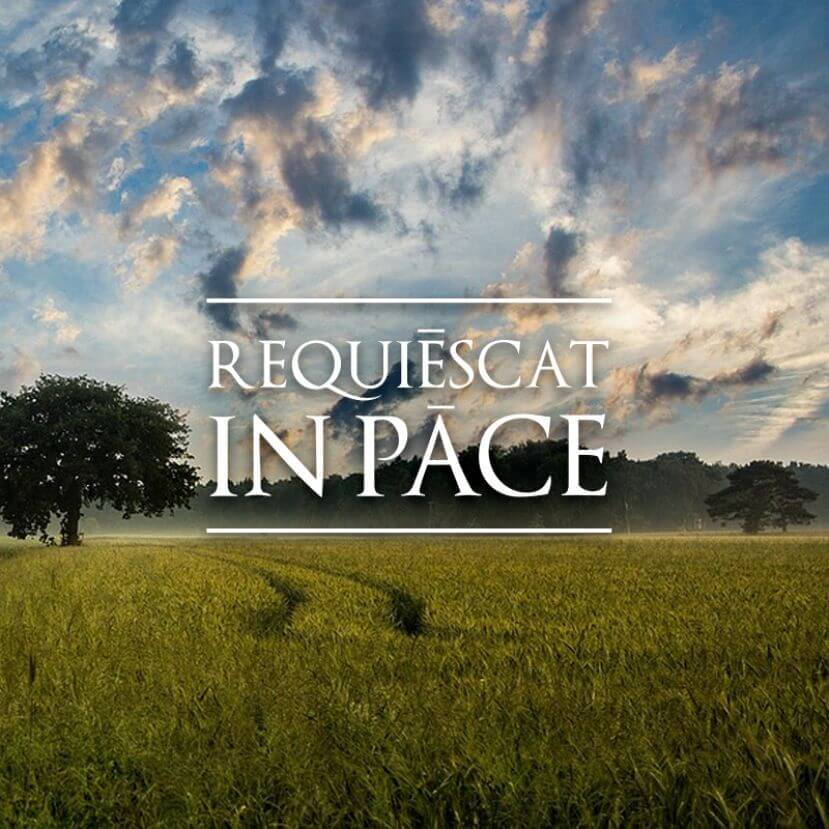 Obituary: Sister Virginia Cain, RSM
Sister of Mercy Virginia Cain (Sister Mary Virginia), 90, of the Sisters of Mercy Northeast Community, Vermont, died at Our Lady of Providence Residence in Winooski on Oct. 10.
Baptized Mary Margaret Cain, she was born in Burlington on Aug. 11, 1928, the daughter of Mary Elizabeth "Bess" (Carpenter) and Leo Andrew Cain. She received her early education at Mount St. Mary Academy in Burlington and earned a bachelor's degree in English from Trinity College in Burlington, a master's degree in sociology from St. Michael's College in Colchester and a degree as a registered nurse from Vermont College/Norwich University in Northfield.
She entered the Sisters of Mercy on Aug. 15, 1946, and professed her vows on Aug. 25, 1949.
Sister Cain taught in elementary and high schools in Burlington, Montpelier, Barre and Middlebury. She then served for more than two decades as a nurse, caring for the elderly and sick sisters at Mount St. Mary and visiting nursing homes and area hospitals. She spent two years as a visiting nurse in Selma, Alabama.
Throughout her 72 years of religious life, Sister Cain was involved in Mercy-sponsored ministries, serving on the Board of Trinity College and volunteering at the Institute for Spiritual Development. With other sisters and Mercy Associates, she opened the "Warde Robe," a thrift shop on North Street in Burlington. She was a volunteer in the mentoring program of Mercy Connections, journeying with women as they transitioned from incarceration back into the community. She ministered at Marycrest, the former Mercy summer camp for girls in Grand Isle where she spent 27 summers, including nine as camp director.
As a member of the Vermont Mercy Leadership Team, she oversaw justice work and spent time in Jamaica and Haiti where she visited homes, hospitals and orphanages. She was a Red Cross volunteer and a board member at the Chittenden Food Shelf.
She is survived by her brother, Francis Cain and his wife, Mary Jane; many nieces, nephews, grandnieces, grandnephews and great grandnieces and grandnephews; and her sisters in religion, the Sisters of Mercy. She was predeceased by her parents; her brothers and sisters-in-law, Dr. R. Nolan Cain and Mary, and L. John Cain and Polly and Erika; her nephews, Stephen Cain and John P. Cain.
A Mass of Christian Burial will be celebrated at Mount St. Mary Convent, 100 Mansfield Ave., Burlington, on Saturday, Oct. 20, at 11 a.m. There will be visiting hours there from 4 to 7 p.m., with a prayer service at 6 p.m. on Friday, Oct. 19.