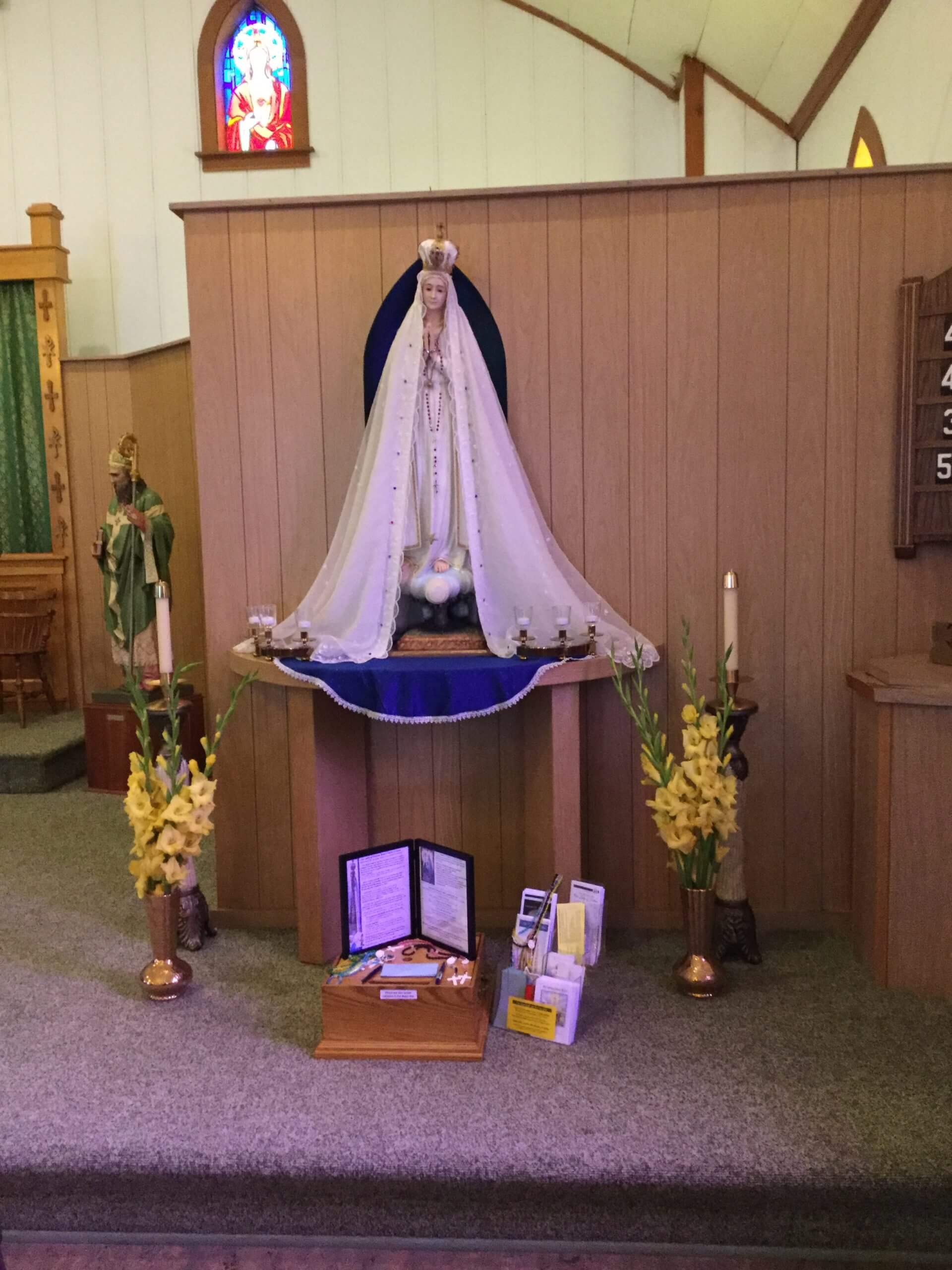 Our Lady of Fatima Statue
The Our Lady of Fatima Statue from Fatima, Portugal, arrived at Our Lady of Fatima Church in Craftsbury on June 26. A special rosary was prayed at 5:30 p.m., prior to the 6 p.m. Mass. Bernie Lussier and Alice Perron provided music during the Mass.
After the Mass, the statue was transferred to St. Norbert Church in Hardwick, where it remained through July 3.
The Message of Fatima spread throughout the world after World War II, largely through the Pilgrim Virgin Statue tours which began in 1947 from Fatima.
The World Apostolate of Fatima (The Blue Army) brings the pilgrim statue to locations throughout the world, and the statue is currently visiting the Northeast Kingdom of Vermont.
Its purpose then, as today, is to bring the graces of Fatima and Our Lady's message of hope, peace and salvation to those many thousands of people who may never have an opportunity to make a pilgrimage to Fatima.
The World Apostolate of Fatima, USA, Inc. was founded in 1947.