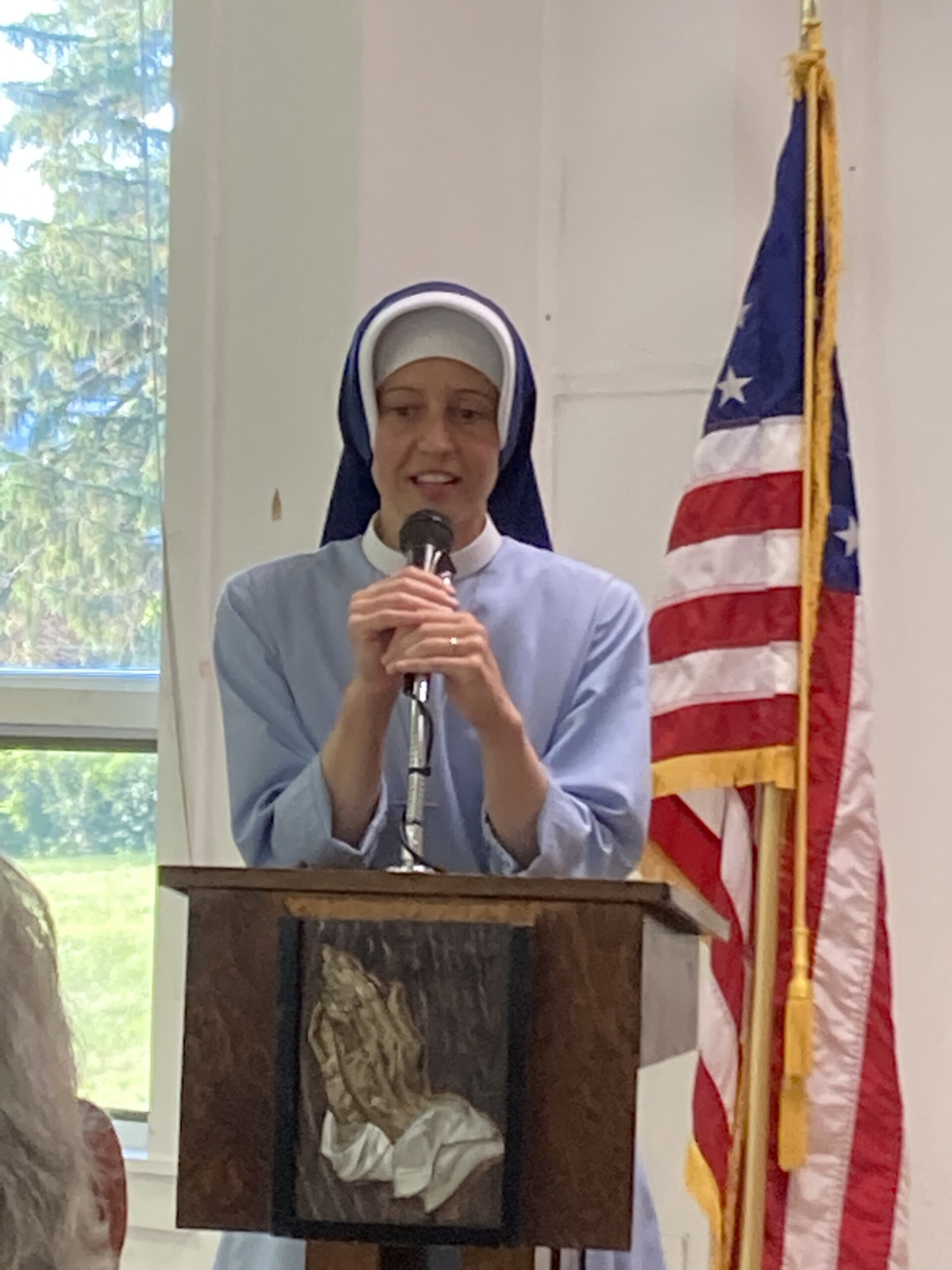 Sister Marie Amata Mass of Thanksgiving
A Mass of Thanksgiving was celebrated at St. Mary Church in St. Albans July 14 for Sister Marie Amata of the School Sisters of Christ the King who grew up in the parish.
She made her final profession Aug 1, 2021, in Nebraska and per her community's tradition had a Mass of Thanksgiving celebrated in her home parish.
A dinner and reception took place afterward with Sister Marie Amata offering a reflection on how God called her to the religious life; allowing her to thank those, especially the priests and family, who played such a large role in helping her to say "yes" to the Lord's call to religious life.