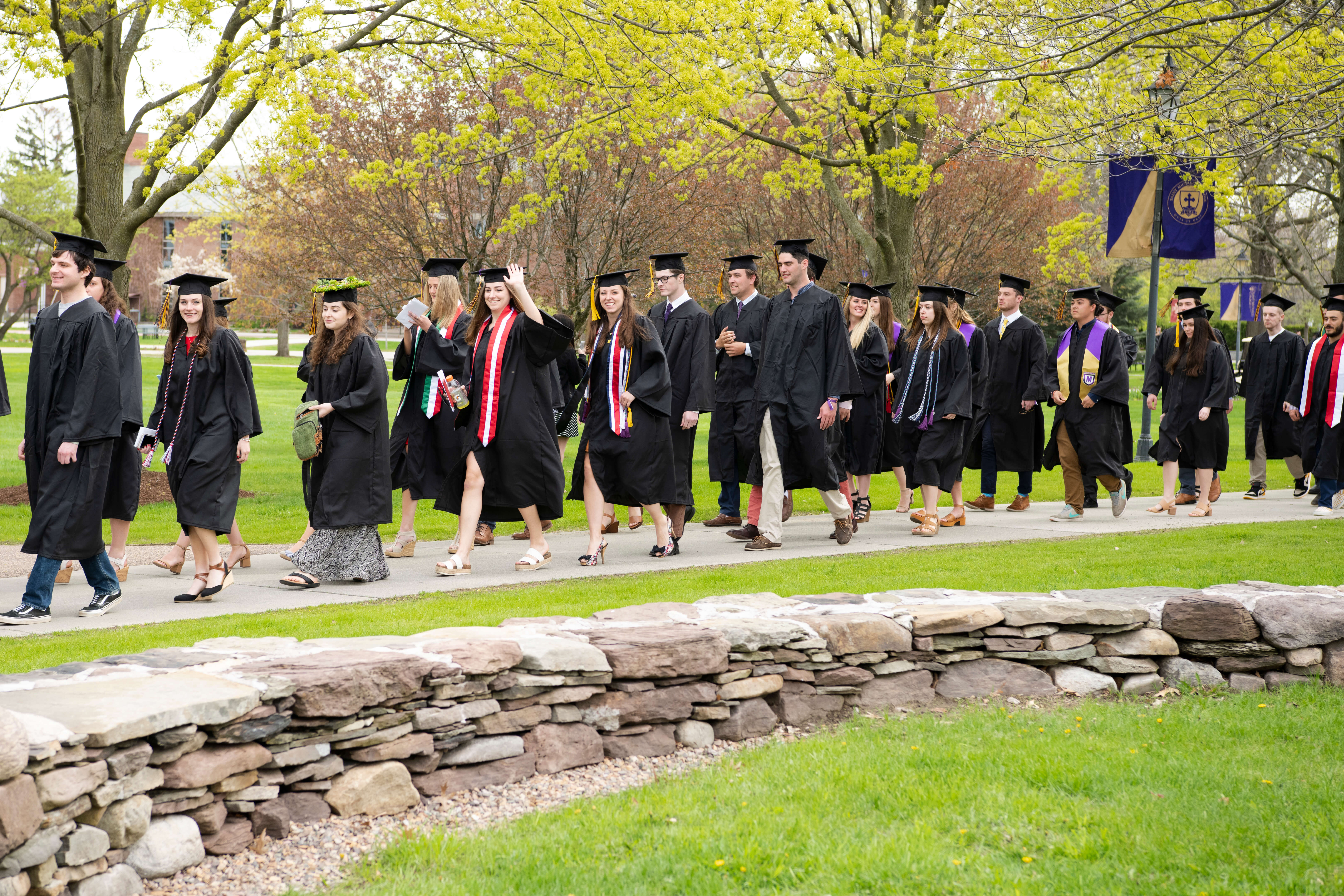 St. Michael's College graduation
Americans have the moral imperative to challenge prejudice courageously, welcome immigrants and understand that voting is a privilege and power to be used for good, 2019 Commencement speaker Karen Korematsu told St. Michael's College's graduates May 12, in the Ross Sports Center.
"We want your generation to understand the dangers of racism and racial profiling and the injustice of treating immigrants like they don't belong," said Korematsu, a civil rights advocate, public speaker and public educator whose civil liberties work is motivated by the experiences of her father in a World-War-II-era incarceration camp for Japanese Americans and his subsequent civil rights activism.
Sunday's program for the 112th St. Michael's Commencement listed 454 undergraduates – 236 bachelor of arts and 218 bachelor of science degrees, plus about 80 master's degree recipients.
It was the first commencement at the St. Michael's helm for President Lorraine Sterritt, inaugurated last summer, and in her brief commencement remarks she spoke of a having a special bond with this class for that reason.
Sterritt told graduates she knew emphatically that they are prepared  to go out in the world, and knew equally emphatically that they still do not know everything they will need to know in their lives – yet, she knows that thanks to their St. Michael's education they are prepared to think about new solutions to age-old problems, to think of others and about the environment, about faith; and also prepared to learn from others and from new experiences; and to care about outcomes, each other and themselves. "So, continue to think, to learn and to care," she said. "You are our future, and you are prepared for it," she said, reminding them they always will be welcomed home to St. Michael's all their lives.
On Saturday evening the college president joined honorary degree recipients and hundreds packing the large Chapel of St. Michael the Archangel for the Baccalaureate Mass, celebrated by Burlington Bishop Christopher Coyne.