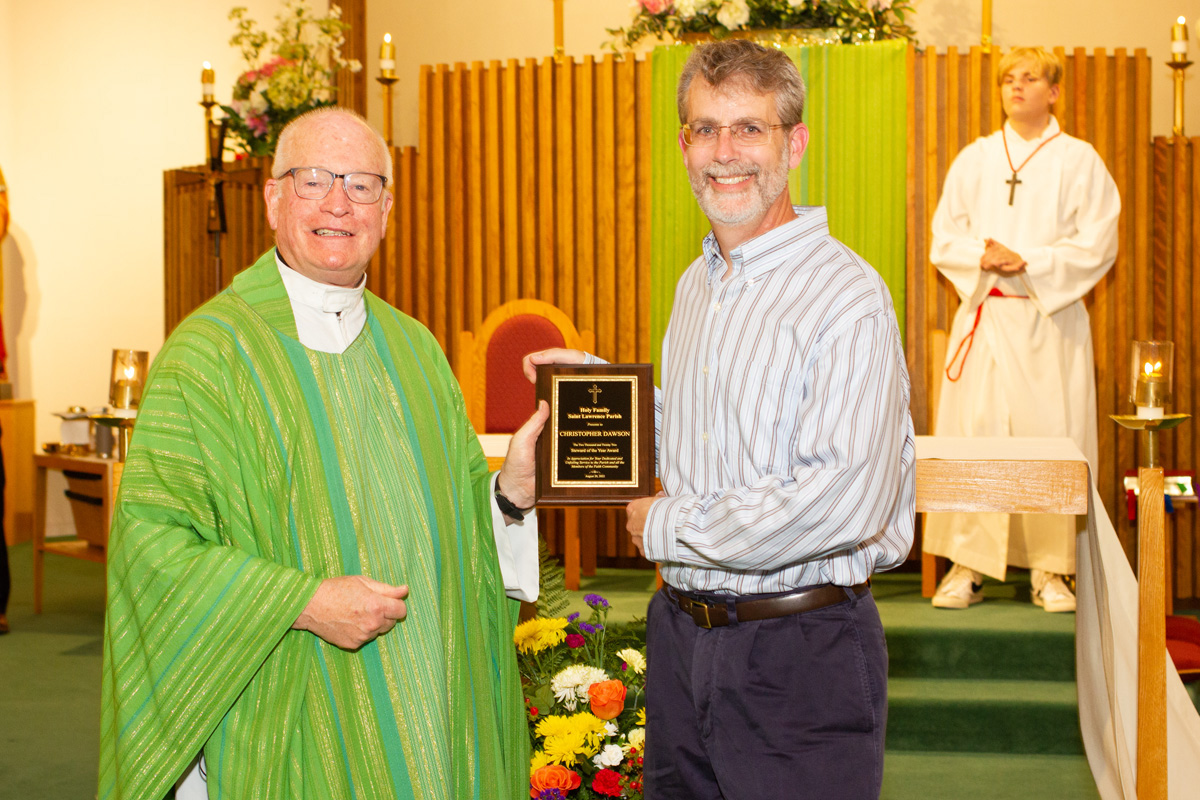 'Steward of the Year'
Christopher Dawson has been named the Steward of the Year for 2022 at Holy Family-St. Lawrence Parish in Essex Junction.
Edmundite Father Charles Ranges, pastor, presented the award at the 4 p.m. Mass Aug. 20.
Holy Family-St. Lawrence Parish celebrated the feast of one of its patron saints, St. Lawrence, will a special Mass, the presentation of the annual award and a parish pig and turkey roast on.
At the Mass, Dawson was introduced to the congregation by Faith Formation Director John McMahon.
Dawson is the general operation manager for Switchback Brewing Company of Burlington and has been actively involved in the parish religious formation program for numerous years. He is a former confirmation catechist and has been involved in World Youth Days and youth service trips to Australia, Germany, Brazil, Poland, Madrid, West Virginia and Camino de Santiago.