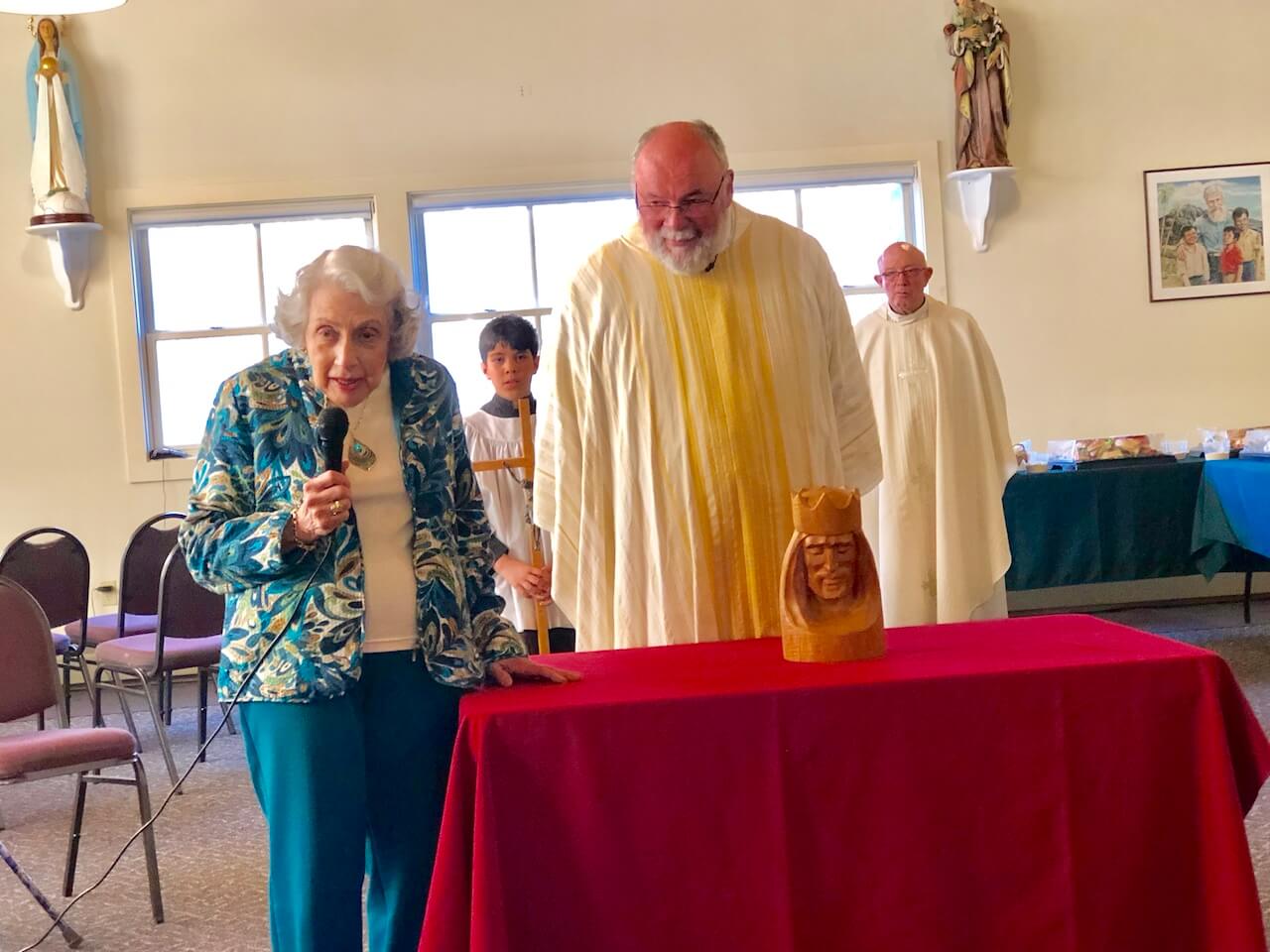 Stowe parish celebrates restorations
Blessed Sacrament Parish in Stowe hosted a celebration May 5 to acknowledge and thank those who made possible an eight-year art restoration project.
The event included book signings for "Painting on Light – A Restoration," a new book about the history of Blessed Sacrament Church. The church is dedicated to Brother Joseph Dutton, a Vermonter who served the lepers of Molokai with St. Damien De Veuster. It is also a collection of photographs of the murals on the outside of the church and the church windows.
Special guests at the celebration, attended by at least 100 people, were former pastor Father Ben Kiely, the book's author Josephine Belloso and Matt Strong who restored the outside murals.
The event took place "to celebrate the completion of an eight-year project," said Msgr. Peter Routhier, pastor, and to thank those that made it possible.
In 2010 the artworks were at the brink of being lost so the parish formed an Art Restoration Committee to preserve the 12 murals that depict the work with the lepers and the 36 windows with Gospel stories, all created by French artist Andre Girard.
"When we completed the restoration in 2013, the committee decided that we needed to make a durable record of all the artworks," explained Lynn P. Altadonna, a parishioner of Blessed Sacrament Church and chair of the book committee. "Of course we have digital files now, but we know that the technology will continue to change and the digital records we leave in 2017 may not be 'readable' in 20 or 30 years. We see the book as the durable record."
"Painting on Light – A Restoration" is available at the church for a $50 donation to the Art Restoration Fund for ongoing maintenance. The book is available at amazon.com for 59.99.