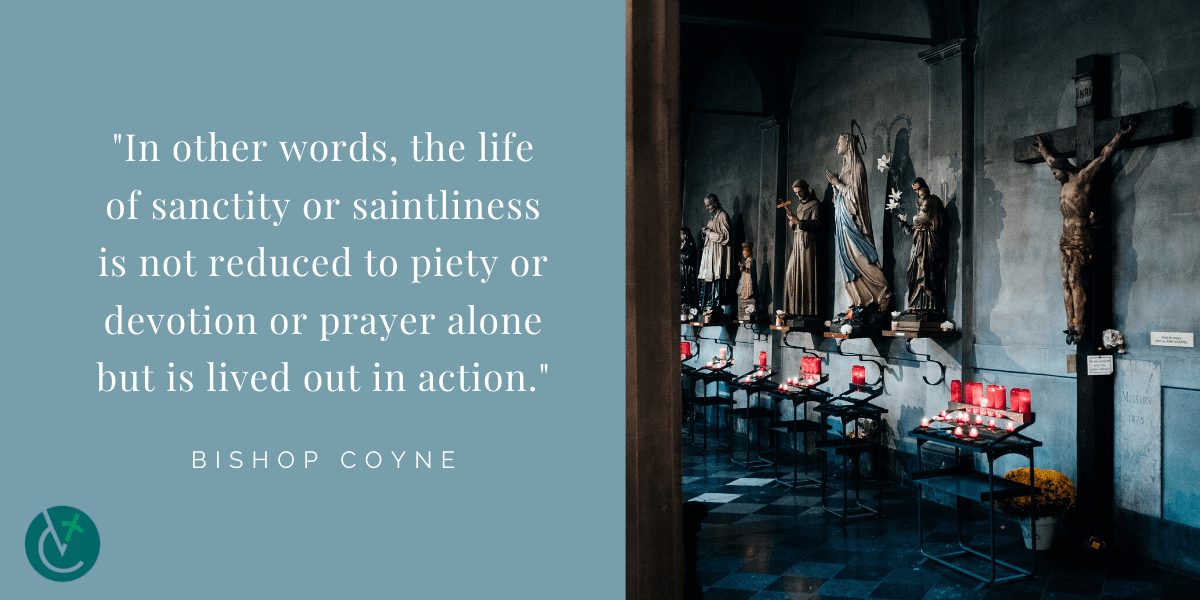 The saints in our lives
Over the course of the past few months, I have participated in day-long retreats at the Cathedral of St. Joseph in Burlington for young people who are preparing to celebrate the Sacrament of Confirmation and for their sponsors. During the course of the day, I had the opportunity to talk with the candidates about many things, among which is their choice of a confirmation name.
I encouraged them to choose the name of a saint whose life they admire, whose intercession or patronage they seek and whose attributes the desire. So, if they are a musician, they may come to know the story of St. Cecilia, patron saint of music, or if they are an athlete, St. Sebastian. They may also choose some of the more "modern" saints like Blessed Pier Giorgio Frassati, St. Thérèse of Lisieux ("the Little Flower"), St. John Henry Newman or St. Teresa of Calcutta (Mother Teresa). I asked them to note how all of these saints lived their lives not only within the Church but in the world, how each of these saints sought to make a difference in the time and place in which they lived. In other words, the life of sanctity or saintliness is not reduced to piety or devotion or prayer alone but is lived out in action.
In this issue of Vermont Catholic, there are many stories of how people just like you and me seek to live out their faith as Catholics here in Vermont. These stories speak of the foundational works of charity that are part of the life of a Christian: feeding the hungry, welcoming the stranger, healing the sick, sheltering the homeless and supporting families and young people. These are the works that mark us a "saintly" people, a people of God the Father, God the Son and God the Holy Spirit.
We often see an increase in the works of charity during the seasons of Advent and Christmas as the great stories of the coming of Christ and His birth in poverty and humility naturally bring forth a desire to be generous ourselves. Yet, in the stories of this issue you'll see people who generously give of their time, treasure and talent all year round.
It is by way of encouraging this generosity that I have asked that the year 2020 here in the Diocese of Burlington be designated a "Year with the Saints," in which we not only learn the stories of the saints of the past but the stories of the "saints" in our midst today.
There will be more to come about this during the next few months.
—Originally published in the Winter 2019 issue of Vermont Catholic magazine.