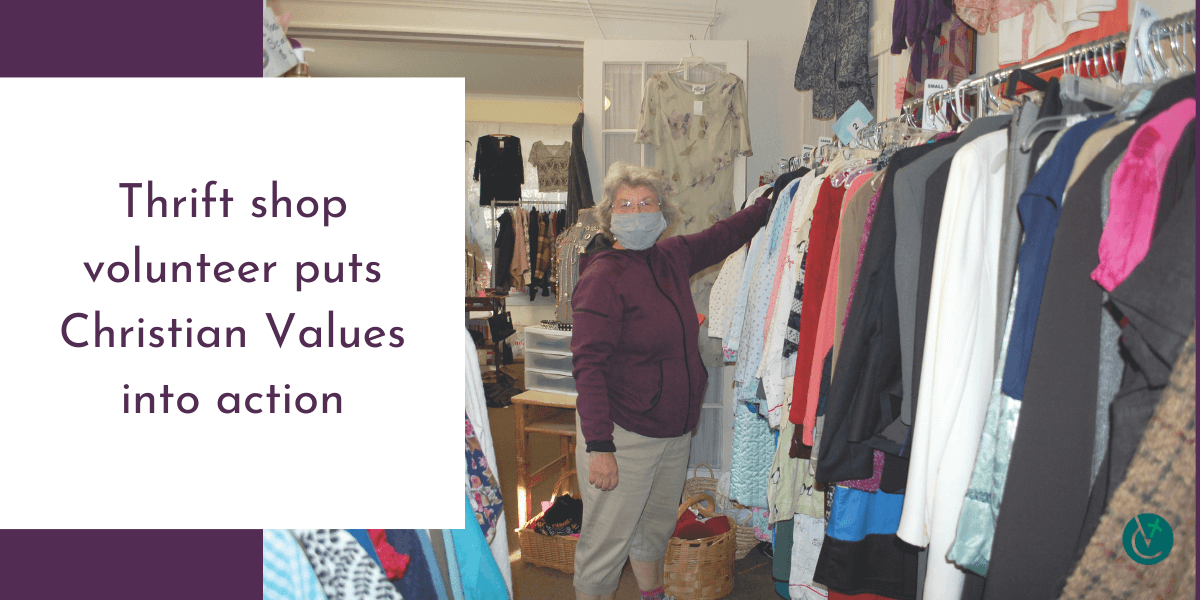 Thrift shop volunteer puts Christian values into action
The former St. Patrick Parish rectory in Wallingford is now a thrift shop filled with clothing, shoes, household goods, jewelry and other useful items.
Known as the independent Wallingford Community Thrift Shop, it is staffed by more than a dozen volunteers from St. Patrick's and the surrounding community; parishioner Barbara Boucher is one of them.
"This was a great opportunity to use our Christian values to reach out to people in need," she said.
The thrift shop helps people who come in for reasonably priced and inexpensive items; proceeds then help local food shelves, fuel assistance programs, shelters and other non-profits as well as help with other needs.
There's a "Giving Box" in the front of the building with limited non-perishable food that people in need can take any time.
"It's natural for me to reach out to try and help people," said Boucher, a retired nurse and active parishioner at St. Patrick's who enjoys looking for "little treasures" at thrift shops that can be used in the silent auction baskets she makes for church bazaars. "My faith is incredibly important to me" and leads her to do works of mercy.
According to Msgr. Bernard Bourgeois, pastor of the Rutland Wallingford Catholic Community, Boucher's faith is deep. "She has heeded the call of Jesus not only to love her neighbor but to do so in a very concrete way," he said. "The thrift shop serves the needs of the poor in the Wallingford area. … It's a blessing to have it on our parish property and to be able to partner with them in their great work."
—Originally published in the Winter 2020 issue of Vermont Catholic magazine.