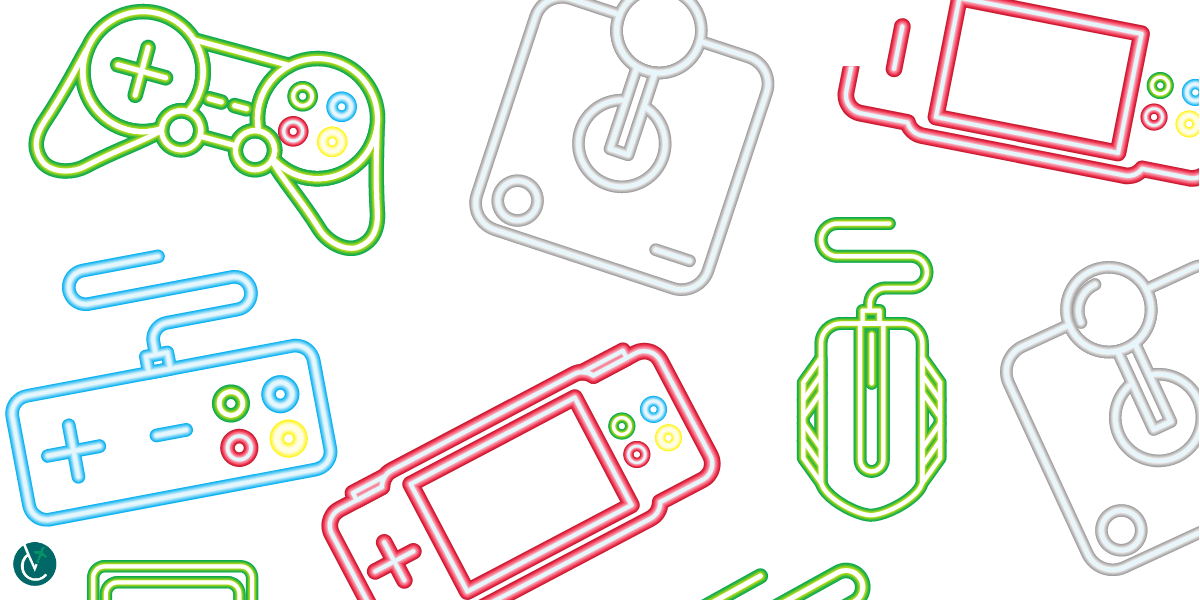 Tools to follow the faith in real life and in video games
Michael Davis-Ickes, a parishioner of Corpus Christi Parish in Lyndonville, is a gamer.
He likes to play video games, finding the activity a diversion — a way to step away from what's on his mind.
But he knows some video games contain content that is contrary to the teachings of the Church.
He looked for Catholic-based reviews of video games but was not satisfied with what he found, so he is now writing and producing his own reviews online.
The author, YouTuber, blogger and public speaker uses YouTube and his website, mdavisickes.wordpress.com to share his reviews of video games like Dishonored.
In that review — accompanied by video game footage — he provides release/production information, a synopsis, faith analysis, "actions impact the world" and a level of warning.
"Situations of temptation I ran into were essentially killing vs. non-lethal and the use of the Outsiders' 'gifts' or not," he wrote. "There was one level that took place in a brothel-like setting, 'The Golden Cat.' Thankfully they controlled their creation of the situation so as to have no nudity or sex involved therein."
In a recent interview at the Corpus Christi rectory in St. Johnsbury, Davis-Ickes, 32, said video games have various concerns for gamers who take their faith seriously. "Some [games] are incredibly dangerous right off the bat," he said.
He urges gamers (and parents) to be mindful of game ratings, avoiding, for example those with sexual content and those with intense violence or blood and gore.
Davis-Ickes also "steers clear" of online games that many gamers are playing "because they all don't share our faith, and that can be evident."
A native of Boston who was raised in Andover, Massachusetts, he earned a bachelor's degree in mathematics with a minor in computer science from Framingham (Massachusetts) State University, where he met his future wife, Leanne, a devout Catholic. He joined the Catholic Church in his mid-twenties.
With a logical mind, he said he concluded that God is real and "there is only one church fully connected to God" — the Catholic Church founded by Jesus Christ.
Davis-Ickes, author of "Purity and Chastity: A Catholic Toolbox Approach," is concerned that there has been a "slow degradation over time" of all media, not just video games. "Just like movies and books, you can find games with Christian values but also an increasing number doing the opposite," he said.
He began writing video game reviews in 2019 and then posting to YouTube. He steers his audience away from games with "sinful content" like those that promote killing, drugs, sex or "activities or lifestyle choices that are contradictory to the Catholic faith."
Yet there can be "beautiful moments" found in video-game play. For example, his 2-year-old son, Jacob, was playing an older "Mario" game, but it turned into his observance of butterflies in the game. "It was adorable and great" to see his son so enthralled with the butterflies, he said.
Yet many games — like life, he said — "seem to be speeding up," Davis-Ickes said. That's part of the reason he and his family moved to Northern Vermont from Massachusetts — for a slower pace of life. "There are games and movies out there that slow us down."
Asked for his recommendations for three video games or video game series, he offered:
+ Pokemon, games that encourage strategic thinking and, in many cases, basic math skills. Pokémon puts a strong emphasis on good sportsmanship and respect for other players. "It doesn't endorse things that are against the Church" and has no offensive language.
+ Ratchet and Clank, which takes place in a science-fiction setting and follow the adventures of Ratchet (a feline humanoid) and Clank (a diminutive robot) as they travel through the universe, saving it from evil forces that consistently threaten it. "A call-back to movies like 'Toy Story,' but it does have some innuendo" and double entendre.
+ The Witness, a game that involves the exploration of an open world island filled with natural and man-made structures. "A puzzle game that is incredibly well done … and environmentally driven."
For more information, go to mdavisickes.wordpress.comor YouTube.com/michaeldavisickes.
—Originally published in the Spring 2022 issue of Vermont Catholic magazine.