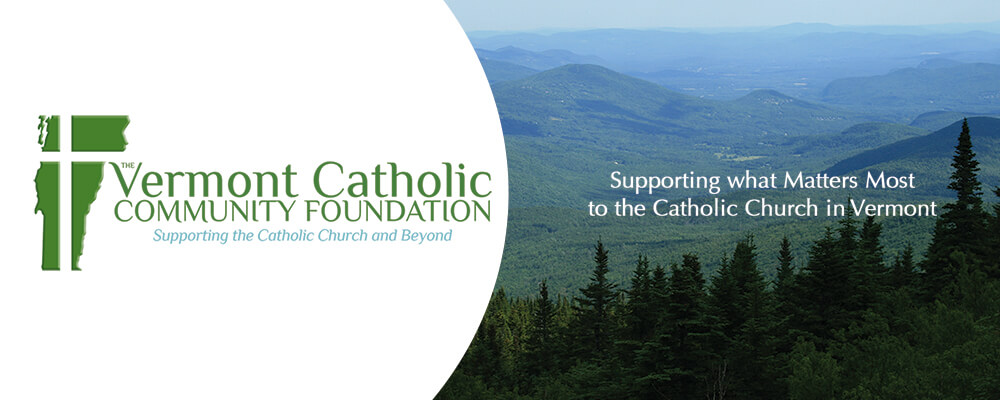 VCCF: 'An important vehicle to sustain and advance Catholic ministries'
"The Vermont Catholic Community Foundation is emerging as an important vehicle to sustain and advance Catholic ministries, even as communities grapple with the effects of Covid-19," said Jon Pizzagalli, board chairman. "April saw distributions of over $850,000 to various ministries across the state. In addition to providing management of ongoing funds and distributions, VCCF continues to offer donors flexibility in directing gifts towards meaningful causes."
VCCF has grown from a few funds in 2016 to 70 funds today. Each fund is designated to a specific purpose and may only be distributed in accordance with the purpose per the donor's specifications in the fund agreement. New donors continue to step forward to establish endowment funds for Catholic ministries that matter most to them. For example, last year the Jane and Maurice Germain Scholarship Fund was established to provide financial aid to students in need in perpetuity.
"The Jane and Maurice Germain Scholarship Fund provided St. Francis Xavier School students with much-needed support at a critical time. As the Covid-19 restrictions went into effect in Vermont, we began to hear from families whose businesses had been closed or work hours dramatically cut," said Eric Becker, principal of the Winooski Catholic school. "In addition to all their other anxieties, they were unsure how they would meet their tuition obligations. Thanks to the Germain Scholarship funds, we were able to give them help and peace of mind when they needed it most."
This will be the first year VCCF will be able to make grants to the community through the Pizzagalli Fund. The purpose of the fund is for such religious and charitable purposes within the State of Vermont as shall be determined by the foundation from time to time.
"It is a great feeling to not only be able to help donors establish funds to support our local schools, parishes, charities and ministries, but now also make grants to programs and ministries that will further the mission of the Church," said Ellen Kane, executive director of The Vermont Catholic Community Foundation.
Founded in 2015, the foundation is a separate nonprofit from the Diocese of Burlington with a mission to support the apostolic activities of the Church and support the most vulnerable persons. VCCF provides philanthropic individuals with a mechanism to establish and grow resources for the Catholic ministries that matter most to them.
—To learn more about the Vermont Catholic Community Foundation and established funds, visit vtcatholicfoundation.org or contact Ellen Kane at 802-658-6110 ext. 1226 or ekane@vermontcatholic.org.
—Originally published in the Summer 2020 issue of Vermont Catholic magazine.