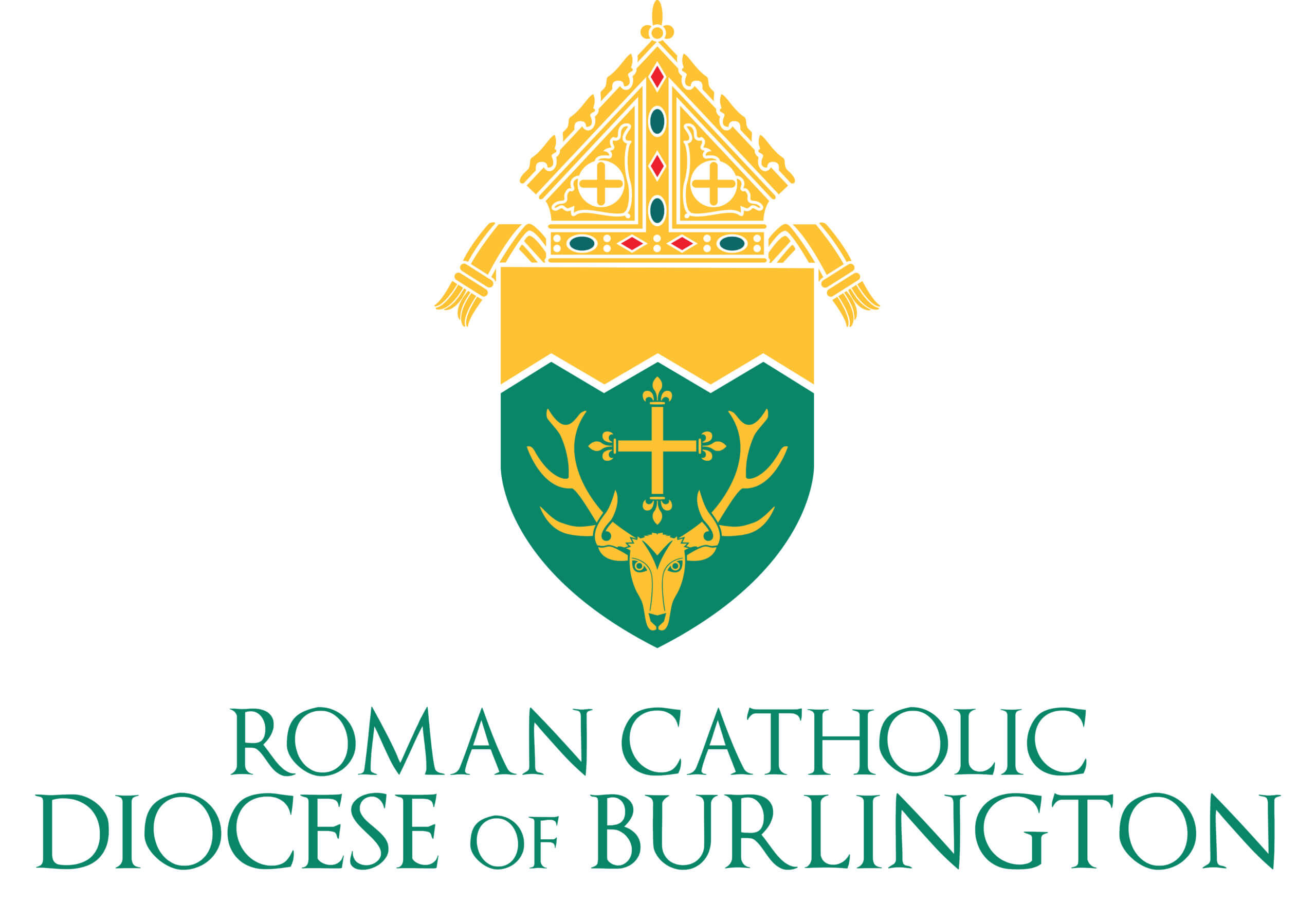 Vermont Catholic, communications/development team earn 10 Catholic Media Awards
Vermont Catholic magazine and the Diocese of Burlington's communications team continued their long-time winning streak as together they earned 10 awards at the 2022 Catholic Media Conference July 7 in Portland, Oregon.
"I am thrilled that the communication team's efforts were once again recognized, nationally, by the Catholic Media Association," said Ellen Kane, executive director of development and communications for the Diocese of Burlington and editor of Vermont Catholic magazine. "Their dedication and faith permeate everything they create, especially the 'eye-catching' designs noted in the judges' comments throughout, led by our art director, Mary-Margaret Carroll."
For a half dozen years, Vermont Catholic has been named to the top tier of diocesan magazines.
This year's awards are:
Diocesan Magazine of the Year, third place, Communication Staff. The judges commented, "Excellent coverage of important spiritual matters both contemporary and timeless. Vermont Catholic should be commended for reaching its audience no matter where they are in their faith journey."
Best Single Ad Campaign with Publication, First Place, Vermont Catholic Book Club, Mary-Margaret Carroll. The judges wrote: "Nice job! The pretty sunset was eye-catching and the slogan was — as it points out directly — intriguing. The use of black and white writing to make each section pop was smart. All necessary information was provided to know how to get involved, what it would entail and why it would be worthwhile."
Best annual report Catholic non-profit organization, Vermont Catholic Community Foundation, third place, Communication and Development Staff. According to the judges, "There are lots of visuals in this report from eye-catching photos to effective graphs. It is cleanly organized and has plenty of stats to show data."
Best regular column, bishop's column in a diocesan magazine, Bishop Christopher Coyne, Honorable Mention.
Best regular column, family life, Evangelization, Deacon Phil Lawson, Second Place. The judges commented, "What makes this column stand out is the writer's reliable narrative. Each topic aligns with the writer's overall theme of faith and hope. The tone of each topic is rooted in the tenets of good character, but the writer uses encouraging and relevant examples of how to get there and stay present in faith."
Best title and lead in, "Catholic tricks for a heavenly treat: A guide to navigating Halloween," First Place, by Alayna Masker. Wrote the judges, "'Catholic tricks for a heavenly treat' has dramatic design and great message — celebrate Halloween as a Catholic. Advice ranges from 'playful and fun costumes vs. dark and demonic' to 'praying in the cemetery vs. playing in the cemetery.' We guarantee you will read this one".
Best personality profile, religious leader, Msgr. Richard Lavalley a priest for 57 years: 'I love it,' by Mary Morrell, Honorable Mention.
Best special section, Works of Mercy, Third Place, Vermont Catholic Staff. According to the judges, this section has "heartwarming and encouraging stories. Articles utilize charitable sketches and photographs that highlight giving theme, and heart/hand graphic ties special section cohesively."
Best diocesan fundraising appeal produced by a communications department staff, Bishop's Annual Appeal, First Place, Communication and Development staff. Noted the judge: "The best part here is the overall breakdown of the financial picture — what the stated goal is and where the money will go. Everything is very clear. I understand exactly what happens to my money. The "Your Gift at Work" feature and analysis is a great supplementary touch. It unfolds the story of the diocese's work. The design is nice too; great colors [taken from the crest!], great graphics and excellent use of icons, photos and images. Overall a very professional package. Clear lay-out and design in a multi-faceted and multi-layered piece of media.
Best diocesan video fundraising appeal produced by Communications Department Staff, Communication and Development Staff, First Place. The judges remarked, "This video shows how a direct-to-camera introduction can be very effective. It sets the tone for everything that follows. The rest of the video did very well to feature a collection of voices sharing their ministries and provided a clear picture of what the appeal was going toward."
The Catholic Media Conference celebrates the positive impact of individuals and publications for their contributions to the Catholic press. The purpose of the Catholic Press Awards is to acknowledge the outstanding work of its publisher and communication members as they strive to further the mission of the Church. On a daily basis they inform, inspire and educate readers keeping them connected to their faith and telling the story of the Church.