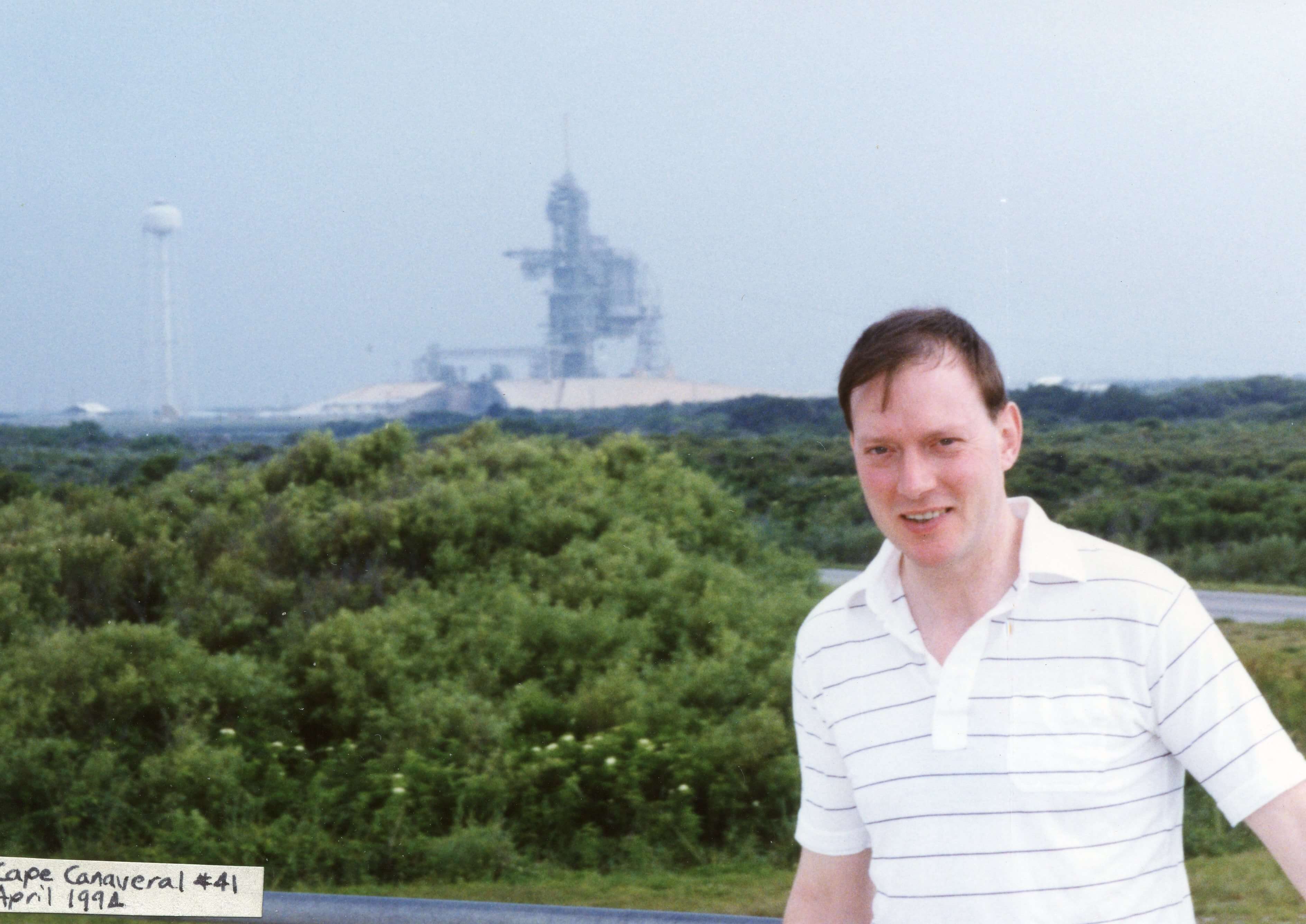 Vermont Catholic Community Foundation update
The late Dr. Robert J. Ferro graduated from Rice Memorial High School in 1970. He worked for IBM, Hughes Research Laboratories and Aerospace Corp., published 17 professional papers and had numerous patents. He died unexpectedly in 2015 while on a business trip to Florida, and his siblings have now created an endowment for his alma mater in his memory.
"Robert cared very much for all the people around him. He was always one to help the less fortunate with his time and money," commented his brother, James Ferro, who attends St. Pius X in Essex Center and is a 1974 Rice alumnus. "Robert had a strong love of math and science and always felt Rice prepared him well for his studies at Notre Dame and the University of Vermont," he added.
Ferro, Limanek and Pacheco family members established the Dr. Robert J. Ferro RMHS Science and Mathematics Endowment in the Vermont Catholic Community Foundation. Annual distributions from this fund distributed to Rice Memorial High School provide ongoing support of the science and mathematics department. "Robert had a very strong faith in the Catholic Church, and we felt it is a fitting legacy to help support a Catholic institution that he loved," James Ferro said.
Founded in 2015, the Vermont Catholic Community Foundation is a way for the Catholic community to establish endowment or reserve funds for the ministries and programs they value most. It also provides parishes and schools with investment options that follow the ethical and social teachings of the Catholic Church as well as expertise to help grow funds that will ensure the Catholic mission continues for the next generation.
The foundation has grown from 20 funds and $7.7 million in June 2017 to 40 funds and more than $14.7 million today, supporting Catholic schools, parishes, cemeteries and ministries throughout Vermont. "It's amazing how people are stepping forward to establish funds often in memory of a loved one or for a purpose they are passionate about," said Ellen Kane, executive director of the Vermont Catholic Community Foundation. "In addition, many of the funds have received additional contributions from people that want to help grow the fund. Once a fund is established, a gift of any size can be made."
Other recently established funds include:
+Jack and Judy Mable Tuition Assistance Fund to provide tuition assistance to eligible students who are parishioners of St. Mark Parish in Burlington to attend Rice Memorial High School.
+Knights of Columbus Endowment Fund (matched by the Diocese) to provide funding for pastoral works of the Diocese of Burlington.
+St. Monica Parish Fund to support parish operations.
+St. Bridget Parish Reserve Fund to support parish operations.
+St. Stanislaus Kostka Parish Reserve Fund to support parish operations.
To see a full list of funds or learn more about VCCF visit: vtcatholicfoundation.org. VCCF is a separate 501c3 from the Diocese of Burlington, and each designated fund supports the specific purpose identified by the donor or organization that established a fund.
To learn more about the Vermont Catholic Community Foundation and established funds, visit vtcatholicfoundation.org or contact Ellen Kane at 802-846-5837 or ekane@vermontcatholic.org.