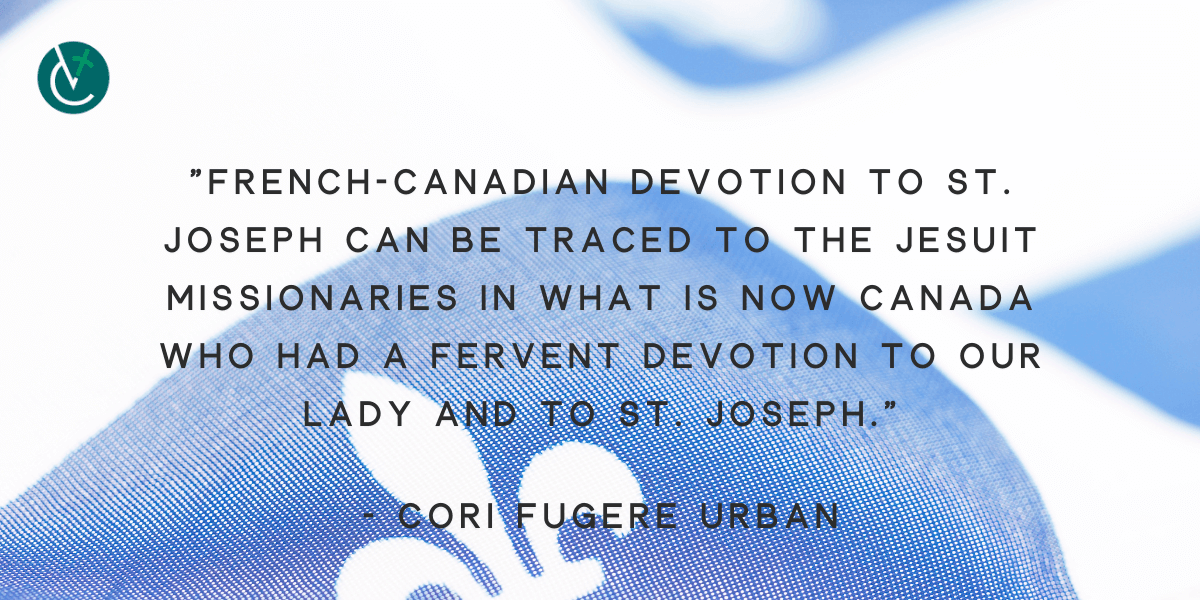 Vermont parishes connected to St. Joseph through French-Canadian roots
St. Joseph is Canada's patron saint, so it's no wonder French-Canadian devotion to him runs deep and includes naming churches and children after the foster father of Jesus.
The cathedral of the Diocese of Burlington, St. Joseph's, was founded as a Burlington church for immigrants from Quebec, which shares a border with Vermont. It was the first French National Church, founded in 1850 to serve French-speaking Catholics.
"The Vatican allowed the founding of national parishes — French-Canadian, Polish, German etc.," said André Senécal, former director of the Canadian Studies Program at the University of Vermont and a professor emeritus of Romance languages, adding that there are "national" saints like St. Joseph as well as St. Patrick (Irish) and St. Stanislaus of Kraków (Poland).
French-Canadian devotion to St. Joseph can be traced to the Jesuit missionaries in what is now Canada who had a fervent devotion to Our Lady and to St. Joseph. Many Canadian saints had a special devotion to St. Joseph including St. Andre Bessette who asked for St. Joseph's help in building a church in Montreal; St. Joseph's Oratory is the largest church in Canada.
Early French settlers in what was then New France celebrated St. Joseph's feast day on March 19 in Quebec with fireworks, bonfires and Benediction. It was considered a holy day of obligation until 1793, when the number of holy days of obligation were reduced.
"We at St. Joseph's [Cathedral Parish] celebrate this day every year on March 19. To us, it is similar to the Irish celebrating St. Patrick's Day, but we skip the beer," said parishioner John Fisher, who has been researching his French-Canadian genealogy since 1978.
He and two others began the Vermont French Canadian Genealogy Society in 1996; he always has been interested in French-Canadian history and St. Joseph Church history.
He has searched the 1960 and 1987 parish histories but could not find why the church was named for St. Joseph. "However, from the early 1800s to the 1850s Father Pierre Mignault from St. Joseph in Chambly, Quebec, served the French Catholics in Vermont. This and the fact that St. Joseph was the patron saint [there] may have been the reason," he suggested.
In addition to the churches named for St. Joseph, many French-Canadians included the saints name in the names of their sons. "Almost all French Canadians born before the 1950s incorporated Joseph in their full legal name. Girls included Marie," Senécal said.
The string of names included the godfather for males and godmothers for females. His father's name was Joseph Euclide Roger Senecal. All his brothers' names begin with Joseph; his name is Joseph Jean-Francois Marie Andre Senecal.
But, he explained, he was named not for St. Joseph but for Brother Andre Bessette, the founder of St. Joseph Oratory in Montreal.
His mother had a special devotion to Brother Andre. "Lots of males from my generation were named Andre. Joseph as a 'first name' is rather rare among French-Canadians."
Fisher concurred, noting that in French Canada up until the late 1960s, children of Roman Catholic religion were given three names at birth: the first, Marie or Joseph, usually indicated the gender of the child. The second was usually the name of the godfather or godmother, and the third and last given name was the name used in everyday situations as a "first" name.
"As a genealogist here in Vermont I have not noticed this three-name standard," he said, but he has reviewed 225,000 Vermont baptisms to date and has seen many variations.
—Originally published in the Spring 2021 issue of Vermont Catholic magazine.