Welcome to
The Roman Catholic Diocese
of Burlington
One community,
One church.

Get started here.
Vermont Catholic News
When Dr. Marta Kokoszynska first decided to pursue a medical career, she did not think…
Father Francis Xavier McMahon, a member of the Society of St. Edmund, died Sept. 15,…
Nearly 150 people gathered from 26 towns and cities throughout Vermont to celebrate the third…
Become a Catholic
"Preparation for Confirmation should aim at leading the Christian toward a more intimate union with Christ and a more lively familiarity with the Holy Spirit — his actions, his gifts, and his biddings — in order to be more capable of assuming the apostolic responsibilities of Christian life."
Bishop Coyne
Bishop Christopher J. Coyne is the 10th bishop of the Diocese of Burlington. Learn more about Bishop Coyne's life, education and ministry as bishop and priest.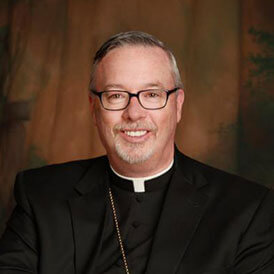 Bishop's Annual Appeal
The Bishop's Annual Appeal is dedicated to providing the financial support of Catholic ministries, Catholic education, and Catholic formation throughout the Roman Catholic Diocese of Burlington.