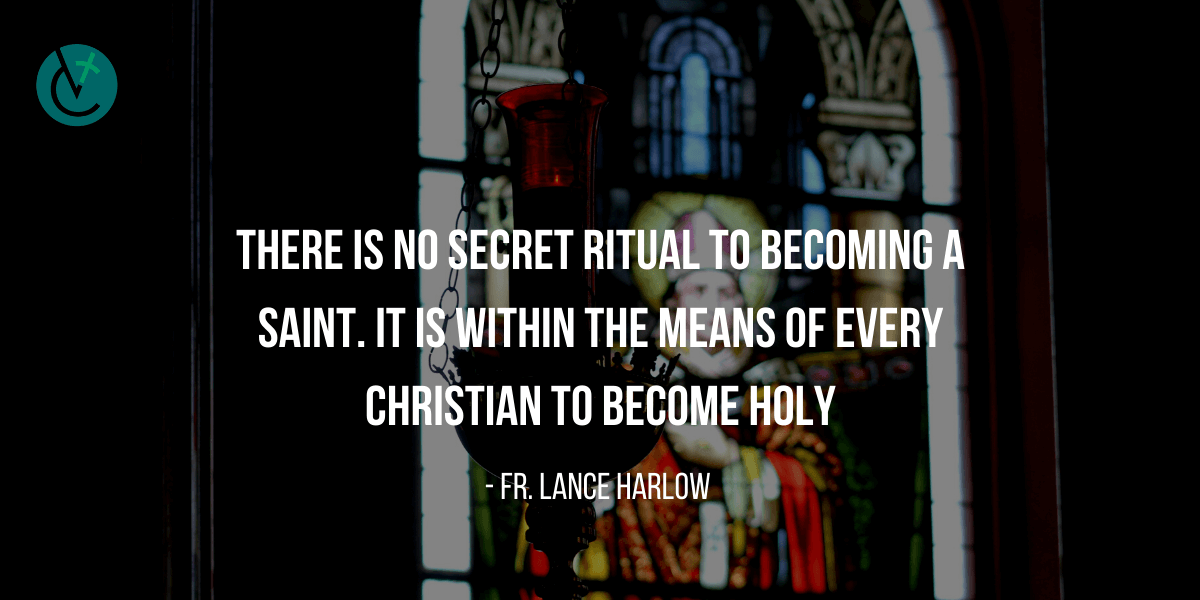 God desires for us to become saints
The heart of every parish priest desires the sanctification of his parishioners. The heart of every bishop desires the sanctification of his Diocese.
As the founding bishop of the Diocese of Burlington, Bishop Louis deGoesbriand devoted 46 years of his life to that purpose.
Deeply grounded in Sacred Scripture and tradition, Bishop deGoesbriand wrote the following reflection on sanctity in 1889 in his great parish catechetical work, "Christ on the Altar:"
"It seems there cannot be any difficulty in demonstrating our obligation to become saints. For if we are now guilty of mortal sin by blaspheming, defrauding our neighbors, by committing impure actions or excesses in drinking, we are certainly bound to cast off these iniquities and to be reconciled to God. This you all understand to be your obligation. But now as soon as one has received absolution, his soul is washed from the stain of sin, he is a saint, he has a right to the happiness of heaven. We are therefore bound to be holy, to be free from sin: But when we speak of holiness, and the facility to become holy, we suppose that a man will not be satisfied with confessing his transgressions, but will also perform all that is asked of him, such as prayer, almsgiving, fasting and abstinence. It is, indeed, quite evident that that man is no saint who from the day of his pretended conversion would neglect his prayers, the reception of the sacraments or almsgiving to the poor."
The process of becoming a saint is clear. God gives us every grace, and all we have to do is cooperate with those graces. St. Paul writes: "Blessed be the God and Father of our Lord Jesus Christ, who has blessed us in Christ with every spiritual blessing in the heavens, as he chose us in him, before the foundation of the world, to be holy and without blemish before him" (Eph 1:3-4).
God desires for us to become saints, and Bishop deGoesbriand tells us how to do it. He insists on this time-tested approach to sanctity which has worked for every canonized saint in every era of the Catholic church: going to confession, prayer, almsgiving and mortification.
Confession purifies us of our sins and then fills our soul with grace. Prayer unites us by love to the Blessed Trinity. Almsgiving is love put into concrete action. Mortification humbles our pride and forces us to recognize our total dependence upon the Father.
To become a saint takes a determination to remain faithful to those practices. Bishop de Goesbriand advises: "…As Jesus Christ is the crown of all the saints, and the principle of all holiness, beg of Him…to inspire you with a firm determination to become a saint on earth. …"
There is no secret ritual to becoming a saint. It is within the means of every Christian to become holy no matter what his or her state of life may be and no matter in what century he or she lives. Sanctity is a decision.
—Originally published in the Spring 2020 issue of Vermont Catholic magazine.