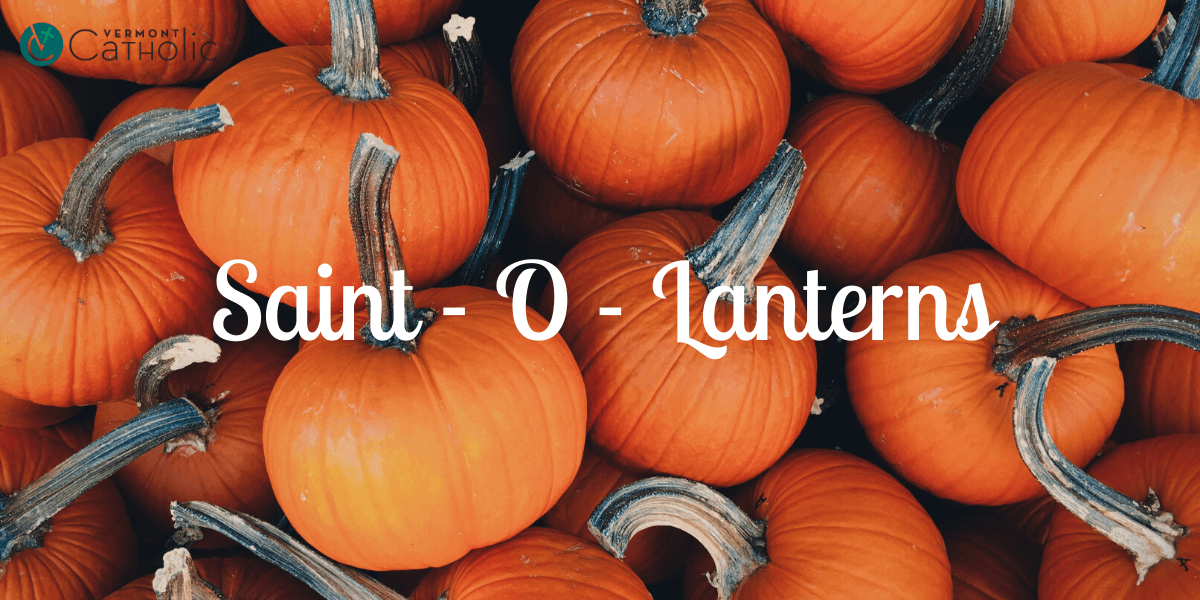 Saint-O-Lanterns
Fall is synonymous with orange and gold leaves, Thanksgiving, pumpkins and Halloween. The word "Halloween" comes from "All Hallows Eve" (Oct. 31), which refers to the day before All Saints' Day (Nov. 1). The noun "hallow," which means "saint," derives from the Old English adjective "hallowed," with which Christians should be familiar from its use in the Lord's Prayer ("hallowed be thy name").
Leading up to Halloween, people commonly carve pumpkins with silly or spooky faces and place a candle inside to display their design. This year, consider doing a Catholic spin on pumpkin carving and carve a Saint-O-Lantern (instead of a jack-o-lantern) to shine a light on your Catholic faith.
For design inspiration, take a trip to your local church and see what you find or look in the Bible for a symbol or object that would fit on the pumpkin. Ideas can include a cross, rosary, chalice and the Sacred Heart.
Give thanks to God while carving your pumpkin with this pumpkin prayer.
Dear Jesus,
As I carve my pumpkin
Open my mind so that I can learn about you. (Cut the top off the pumpkin.)
Take all my sin and forgive the wrong that I do. (Clean out the inside.)
Open my eyes so Your love I will see. (Cut the eyes.)
I'm sorry for times I've turned up my nose at what you've given to me. (Cut a nose.)
Open my ears so your word I will hear; (Cut the ears.)
Open my mouth to tell others you're near. (Cut the mouth.)
Let Your light shine in all I say and do! (Place a candle inside and light it.)
— Unknown author
—Alayna Masker
—Originally published in the Fall 2019 issue of Vermont Catholic magazine.
SEND A PHOTO OF YOUR SAINT-O-LANTERN FOR CONSIDERATION FOR INCLUSION ON DIOCESAN SOCIAL MEDIA TO EDITOR@VERMONTCATHOLIC.ORG .