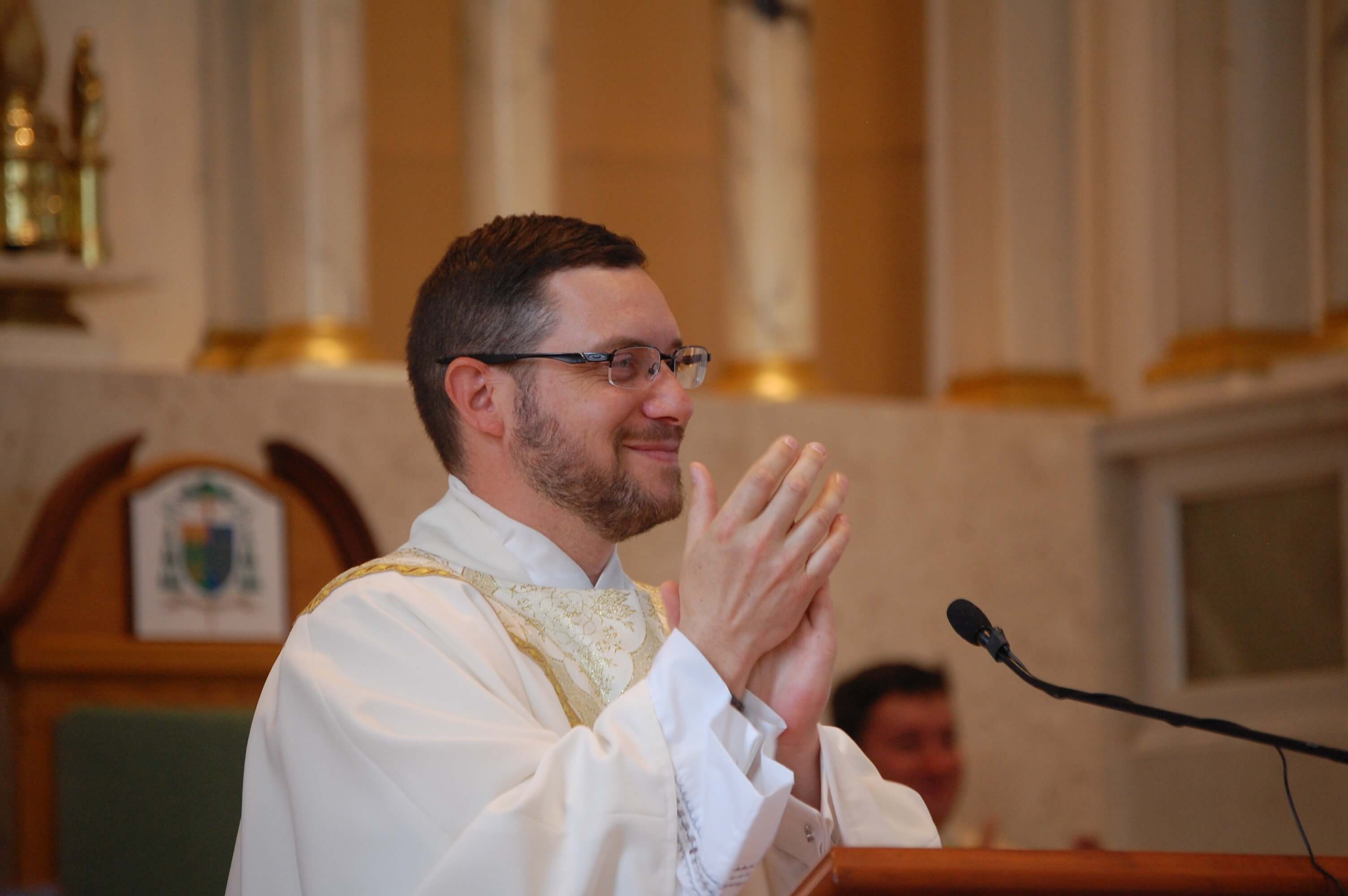 And I Will Give You Shepherds
As a man enters formation for the priesthood, the seminary seeks to instruct and prepare him in four primary areas: human, spiritual, intellectual, and pastoral. Seminarians are evaluated and stretched in these areas constantly throughout their time in priestly formation because, as they continue to discern God's will, the Church is discerning with them.
What is the Church seeking in those who are discerning a call to the priesthood? The heart of a shepherd.
St. John Paul II penned "Pastores Dabo Vobis" ("I Will Give You Shepherds") in 1992 as the foundational Church document upon which seminaries are to build their program of priestly formation. In paragraph 58, under the heading of Pastoral Formation, we read:
"And so pastoral formation certainly cannot be reduced to a mere apprenticeship, aiming to make the candidate familiar with some pastoral techniques. The seminary which educates must seek really and truly to initiate the candidate into the sensitivity of being a shepherd, in the conscious and mature assumption of his responsibilities, in the interior habit of evaluating problems and establishing priorities and looking for solutions on the basis of honest motivations of faith and according to the theological demands inherent in pastoral work."
Our Lord taught His disciples, "I know my sheep, and they know me." Throughout their formation, seminarians are assigned to a variety pastoral field placements where they apply the intellectual knowledge to the concrete situation of the souls before them. These experiences, intended to conform their hearts to that of the Good Shepherd, may include serving the poor with St. Teresa of Calcutta's Missionaries of Charity, teaching catechism at a local parish or school, ministering to the elderly, giving tours at a local shrine or basilica or shadowing a priest in his assignment at a parish or hospital. Pastoral formation seeks to integrate all the elements of priestly formation in order that the heart of the priest and his actions toward his people in every situation would manifest the heart of Christ, the Good Shepherd, who came not to be served, but to serve with love in truth.
—Originally published in the Winter 2018 issue of Vermont Catholic magazine.