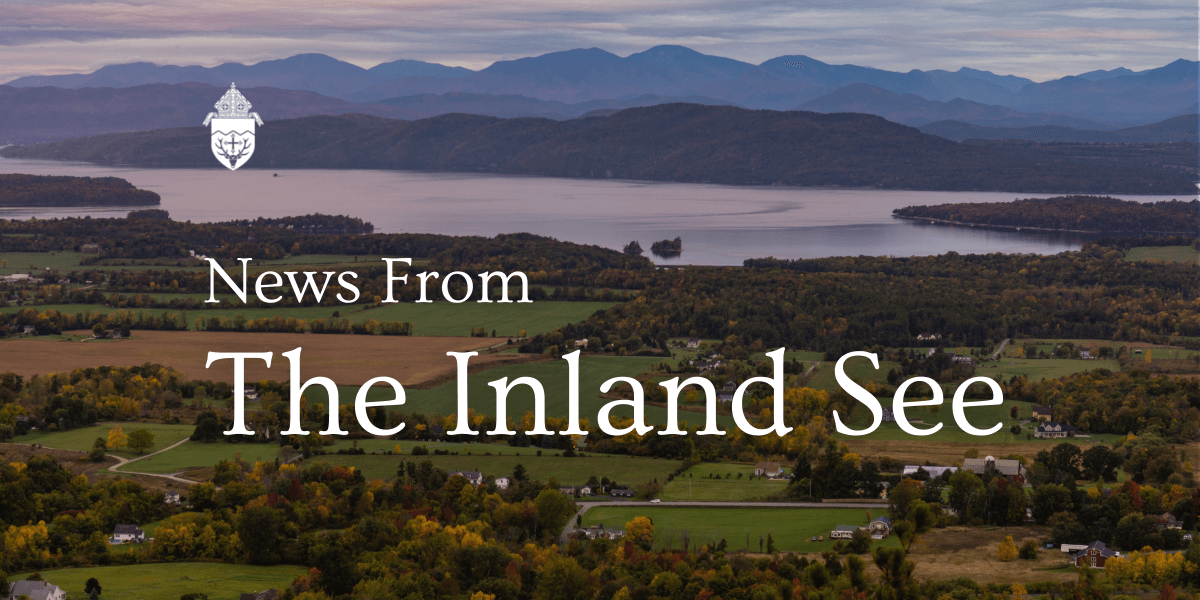 Annual family Mass, picnic at St. Anne's Shrine planned for July 10
Burlington Bishop Christopher Coyne will celebrate the 12:15 p.m. Mass at St. Anne's Shrine in Isle LaMotte July 10, the official beginning of the Diocese's annual family day.
A barbecue will follow the Mass, and the menu includes hamburgers, veggie burgers, hot dogs, chips, cookies, watermelon, salad and beverages.
Free-will donations will be accepted.
"There is a beautiful sandy beach for those who wish to swim or wade – towels and water shoes are encouraged," said Terri McCormack, marriage and family life coordinator for the Diocese of Burlington and a coordinator of the event. "There is a boat dock for those who wish to arrive by boat.  Additionally, there are picnic tables to eat at, but if anyone would like their lawn chair, please bring them along."
Some family activities are being planned.
The shrine is located on 32 acres of land that touches the shore of Lake Champlain and overlooks the Adirondack Mountains. Visitors can reflect among the pine trees in the Way of the Cross, and there are many rustic grottos, dedicated to the saints, that dot the grounds providing areas for peace and prayer.​ The gift shop offers religious articles, souvenirs and Vermont gifts.
Developed and maintained for the past 100 years by the Society of St. Edmund, the shrine each season welcomes thousands of religious pilgrims, vacationers and tourists to the popular waterfront site for devotion and recreation.​
For the July family picnic, RSVP by July 7 at 802-928-3362 or sas@sse.org. If there are any questions or concerns, contact Nancy at the same phone number or email.
For more information contact Terri McCormack by email at tmccormack@vermontcatholic.org or by phone at 658-6110 ext. 1451.
—Originally published in the summer 2022 issue of Vermont Catholic magazine.